As the reality of COVID-19 sets in, many nations around the globe are digging in for a prolonged battle against the virus. Of course, this isn't a traditional fight: it involves quarantines, social distancing, and significant disruptions to our usual way of life.
Even as many companies and schools temporarily close, it's been business as usual for the financial markets. There has been plenty of action in the stock market and volatility has, at times, been through the roof.
Extreme volatility often comes with daring trades. This type of market can cause traders to make interesting and outrageous bets. Sometimes, these types of trades end well; but many times, they can go down in costly flames.
One such trade recently took place in options on ProShares Trust Ultra VIX Short-Term Futures ETF (UVXY). UVXY tracks a weighted balance of the first two volatility index (VIX) futures contracts that are currently trading. It uses 1.5x leverage, which means the ETF moves 150% compared to the weighted short-term VIX futures.
Discover how easy it is to trade the Volatility as well as 6 other options strategies working right now [ad]
Most of the action in volatility (or more specifically in VIX futures) happens in the months closest to expiration. Generally speaking, the action occurs from the nearest-term month, at least until it gets close to expiration, and then the activity shifts to the second-nearest month.
As such, exchange-traded products like UVXY that track short-term futures are popular instruments for trading the VIX. Keep in mind, the VIX itself is just an index—it isn't tradable. And, most traders don't want to trade futures. Instead, ETFs and ETNs that track VIX futures are the easiest way to trade VIX.
Back to the trade…
Some brave soul decided to sell the April 17th 165 calls in UVXY for $1.00 with the stock at $57.55. It was only 100 contracts, which means $10,000 was collected in premiums. That trader will keep all $10,000 if UVXY remains below $165 over the next couple of weeks.
However, the loss potential is unlimited should UVXY move above $166 (the break-even point). It's worth noting that UVXY was at $135 just a few weeks ago. Because it's a levered ETF, the moves can be heavily amplified during extreme periods.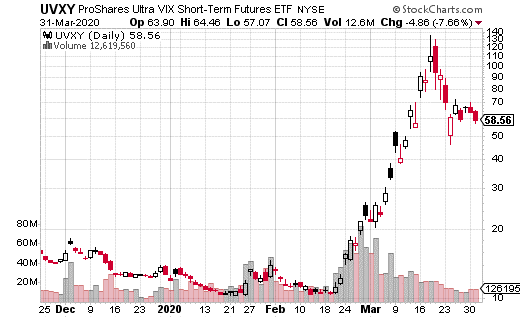 So is this a brilliant trade and easy money, or is it crazy?
On the one hand, the chances that UVXY gets to $165 in the next two weeks are very slim. It should be an easy $10,000 in the bank. On the other hand, we're in the middle of a pandemic, and volatility has been historically high.
A trade like this is better made as a call spread, so your losses are limited. For example, it may be possible to sell the 165-175 call spread (selling the 165, buying the 175) for around $0.50. You are cutting your profits in half in return for a cap on losses. During the most volatile periods, it's essential to manage risk as much as possible.
Does everything seem to go wrong right after you place an options trade?
You watch the stock and everything is going right.
Then you open the trade... and within an hour, you've lost money.
It's not your fault. You just simply weren't given the "behind the scenes" knowledge every options professional knows.

If you knew how they worked, already you could've booked gains of:
March 3rd VXZ call = 367%
March 4th XLY put spread = 170%
February 18th WMT put spread = 178%
January 14th DISH call = 109%
February 11th ETFC call = 1,421%
January 28th FAST put = 233%
January 21st GLD call butterfly = 156%
January 30th XLB put butterfly = 222%
January 2nd ARNC call spread = 70%
Just like I did.
The road to success for your first big, triple-digit options win is simple.

Have a checklist for every trade so you don't repeat rookie mistakes.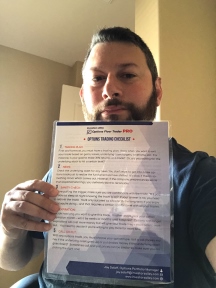 For the first time ever, after 20 years, I'm releasing my own personal options trading checklist for no charge.

Click here to get the checklist and stop losing money right now.

I'm only sharing it for a limited time, so claim your copy immediately even if you're not trading right now: CLICK HERE.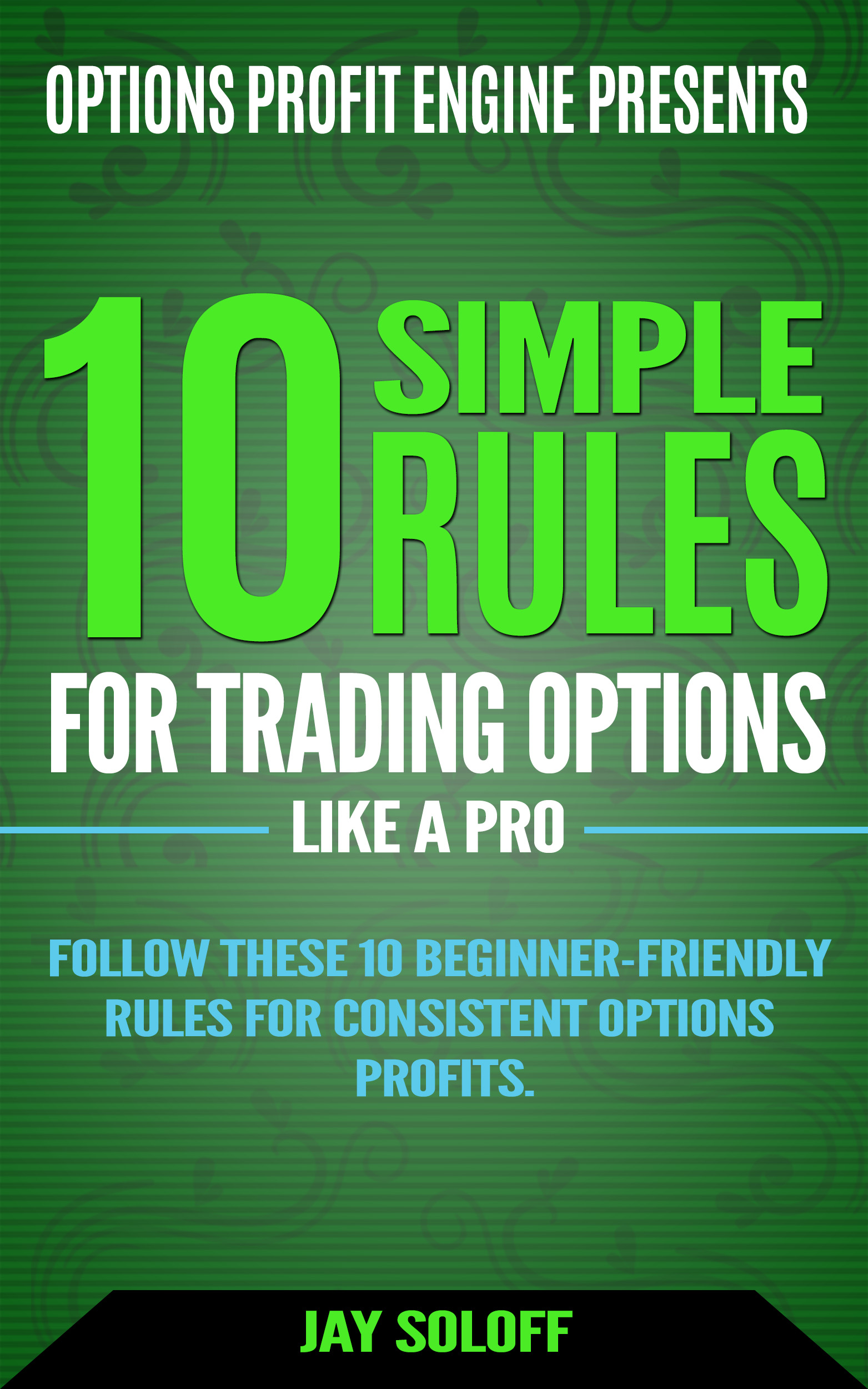 [FREE DOWNLOAD] 10 Simple Rules for Trading Options Like a Pro
Follow these 10 simple rules from 20-year professional options trading veteran, Jay Soloff and start earning a reliable extra income from options.
NO prior experience needed to master these 10 simple options trading rules. 
Enter your email below and receive access to this FREE guide...