If the latest earnings results are any indicator, it looks like the stock performance of the Magnificent Seven is beginning to diverge.
Microsoft (MSFT) and Alphabet (GOOGL) both reported their recent third-quarter results on the same day, and both beat consensus earnings expectations. A few days later, Amazon (AMZN) earnings smashed broker expectations.
But while Amazon's stock was little changed on the week, Alphabet stock fell. Only Microsoft had a positive reaction to its results.
The difference lies in the performance of their respective cloud computing divisions. Let's take a look at them…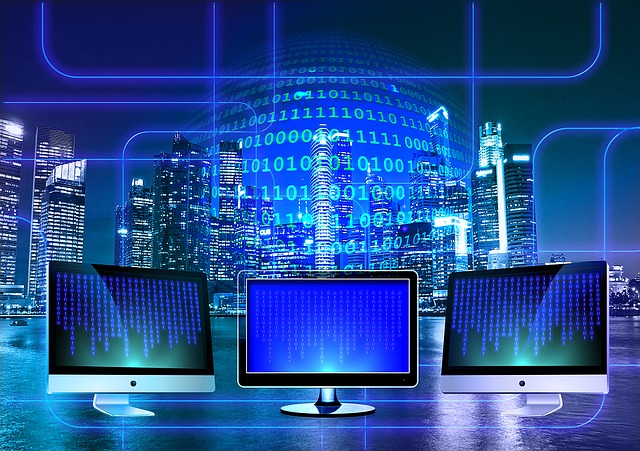 Cloud Computing Growth
In the latest quarter, Alphabet's revenue increased 11% to $76.6 billion, which was 1% ahead of market expectations. Earnings per share rose 46% to $1.55, more than 6% ahead of analysts' forecasts. The problem was Google Cloud. It "only" grew 22% year on year, a slowdown from 29% last quarter and below what analysts were hoping for.
At Amazon, the disappointment was linked again to its cloud division, AWS, which made $23.1 billion, slightly behind the $23.2 billion forecast. This 12% year-on-year growth was the same as last quarter. Thankfully for investors, earnings per share of $0.96 was more than 60% ahead of expectations, thanks to a strong performance from its retail and advertising businesses.
The cloud computing winner was Microsoft. Overall, its revenue increased 13% year-on-year to $56.5 billion, while its operating profit was up a quarter to $26.9 billion. Forecasts had been for $54.5 billion of revenue and $24.1 billion of operating profit. Microsoft's cloud computing division, Azure, grew 29% year on year in the quarter, exceeding market expectations of 26%. This extra growth came from artificial intelligence (AI).
I expect this outperformance of Microsoft versus the other cloud competitors to continue. Here's why…
Microsoft's Advantage
The problem for Amazon and Alphabet is that they have legacy businesses that are mostly unrelated to cloud computing.
Amazon has one of the world's biggest retail businesses, which struggles to break even. Its AWS has an operating margin of 30%, but it makes up just 16% of total revenue.
At Alphabet, 78% of its revenue comes from advertising through YouTube and Google Search, while just 19% comes from its cloud division. Advertising is a profitable business, with operating margins of around 35%, but it is not a growth industry. Digital advertising is unlikely to grow much faster than the overall economy.
It's a different story at Microsoft. Its advantage is the crossover of Azure with its legacy business. Microsoft has more than 300 million Office 365 users, most of whom download the software onto their own computers and servers, rather than accessing it through Azure.
But now, through its strategic investment in OpenAI, Microsoft has moved ahead of its competitors. It has already launched Github Copilot, an AI assistant which speeds up coding and has more than one million paid users and 37,000 organizations subscribed.
And on November 1, it rolled out Office 365 Copilot, which will add generative AI to its suite of Office 365 products, including Excel, Word, and PowerPoint. The Copilot feature is priced at $30 a month per user and is available as an upgrade for customers who already pay for the E3 or E5 editions of the company's productivity apps. These cost $36 and $57 a month, respectively—meaning that the upgrade will add as much as 83% to the monthly software bill.
To put it simply, Microsoft already has a large base of customers to whom it can upsell its AI products. Respected technology analyst Dan Ives from Wedbush Securities wrote: "Microsoft is still in the early innings of a major opportunity with AI and we think its cloud product could reach 50% of its install base."
In order to use these AI products, customers must be on the cloud. Software was traditionally run "on-premise"; however, the computing power needed to run AI-enabled software means it must be done on the huge cloud servers. So now, Microsoft can go to its existing customers, sell them its new AI-enambled software, and then transition them to its Azure cloud platform.
Insider recently reported that Amazon has committed more than $1 billion to license Microsoft 365 cloud productivity software for one million of its corporate and frontline workers in a surprise "megadeal." That means Amazon is willing to give its data and money to one of its biggest competitors so it can get access to Microsoft's AI tools. It wants its employees to have access to Office 365 AI Copilot.
In order to keep expanding its AI service, Microsoft understands the issue with AI is supply, not demand. As such, it sharply increased capital expenditure year-on-year. The company increased capex 58% to $9.9 billion.
Microsoft reportedly has over 10,000 customers waiting to use 365 Copilot, but it doesn't currently have the server capacity for everyone. So, ramping up CapEx will help it meet customer demand quicker.
Why Buy Microsoft?
Microsoft's early investment in OpenAI means it is leading the field, and its CapEx spending shows that it is planning to pull further away from the competition.
The company has become the first in the industry to make the technology behind ChatGPT available as a standard feature in widely used software products, potentially transforming the working lives of possibly 150 million people.
The stock is a buy on any general stock market weakness, anywhere in the $330 to $355 range.