Investors are on the hunt for bargain stocks with Congress reaching a deal on a $2 trillion stimulus package to fight the economic damage done by COVID-19. For instance, on the day the stimulus package seemed likely to pass, the S&P 500 index shot up over 9%. That same day, gold futures soared, up nearly 6% according to the Wall Street Journal, the biggest one-day gain since March 2009.
All of this comes on the heels of one of the sharpest selloffs in history. The massive negative impact on the global economy from COVID-19 has sent major US stock indices down over 30% at the lows. Most likely, the damage will continue. However, at the very least, investors are getting a short-term reprieve from fiscal stimulus.
One of the more interesting storylines from the 2020 market crash has been the relative underperformance of precious metals. Traditionally considered a safe haven, the price of gold (and other precious metals) was falling in lockstep with stocks at certain points during the selloff.
Why would a historically defensive position selloff in times of crisis? In a word: liquidity. Investors and traders need cash during a crisis, especially if they have to meet margin calls. The price of gold was driven down primarily by the futures market, where margin trading is standard. (Conversely, the buying of physical gold and silver remained brisk.)
Once the initial wave of margin calls was over, gold was in a position to once again become a safe haven for investors. With the Fed cutting interest rates to 0% and instituting a cap-less quantitative easing program, precious metals were ripe for a rebound.
Related: Here's How Gold Miners Continue to Be the Coronavirus Trade
Some traders took a more creative approach to going bullish on gold. One intriguing trade in SPDR Gold Trust (GLD) options was a ratio call spread placed, expiring in May. A ratio spread is one where one leg of the spread has a different number of contracts traded than the other leg.
This particular ratio call spread was executed with GLD trading at $153.78. The trader purchased 1,331 of the May 1 154 calls for $8, while simultaneously selling 2,662 of the May 1 165 calls for $4.15, a one-by-two ratio spread.
This particular spread was done for a $0.30 credit, or about $40,000 based on the number of contracts. That means if GLD remains below $154 by the May 1 expiration, the trade still earns a credit. On the other hand, the spread can generate profits all the way up to $165 (with a max gain of $11).
The risk is to the upside. Because double the 165 strike was sold, there is no protection for this trade if GLD shoots above $165. Given the market volatility of late, this seems like a risky proposition. It's certainly too risky for most casual options traders.
A Select Group of Traders Doing Better Than Ever With The Virtual Trading Pit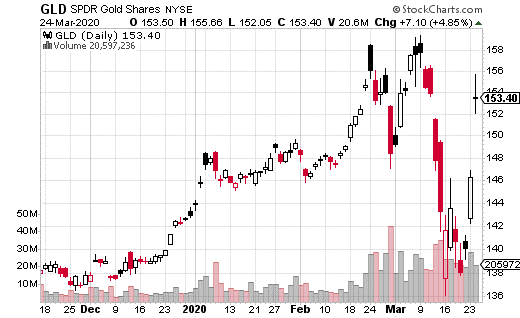 IF you are bullish on gold and you like the idea of trading a GLD call spread, you can lower your risk considerably by trading a regular (non-ratio) spread. However, in order to reduce the cost, you can simply narrow the spread, say by doing a 154-160 spread instead. Your upside is lower, but the trade-off takes unlimited risk off the table.
Does everything seem to go wrong right after you place an options trade?
You watch the stock and everything is going right.
Then you open the trade... and within an hour, you've lost money.
It's not your fault. You just simply weren't given the "behind the scenes" knowledge every options professional knows.

If you knew how they worked, already you could've booked gains of:
March 3rd VXZ call = 367%
March 4th XLY put spread = 170%
February 18th WMT put spread = 178%
January 14th DISH call = 109%
February 11th ETFC call = 1,421%
January 28th FAST put = 233%
January 21st GLD call butterfly = 156%
January 30th XLB put butterfly = 222%
January 2nd ARNC call spread = 70%
Just like I did.
The road to success for your first big, triple-digit options win is simple.

Have a checklist for every trade so you don't repeat rookie mistakes.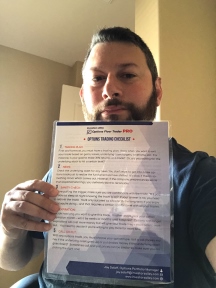 For the first time ever, after 20 years, I'm releasing my own personal options trading checklist for no charge.

Click here to get the checklist and stop losing money right now.

I'm only sharing it for a limited time, so claim your copy immediately even if you're not trading right now: CLICK HERE.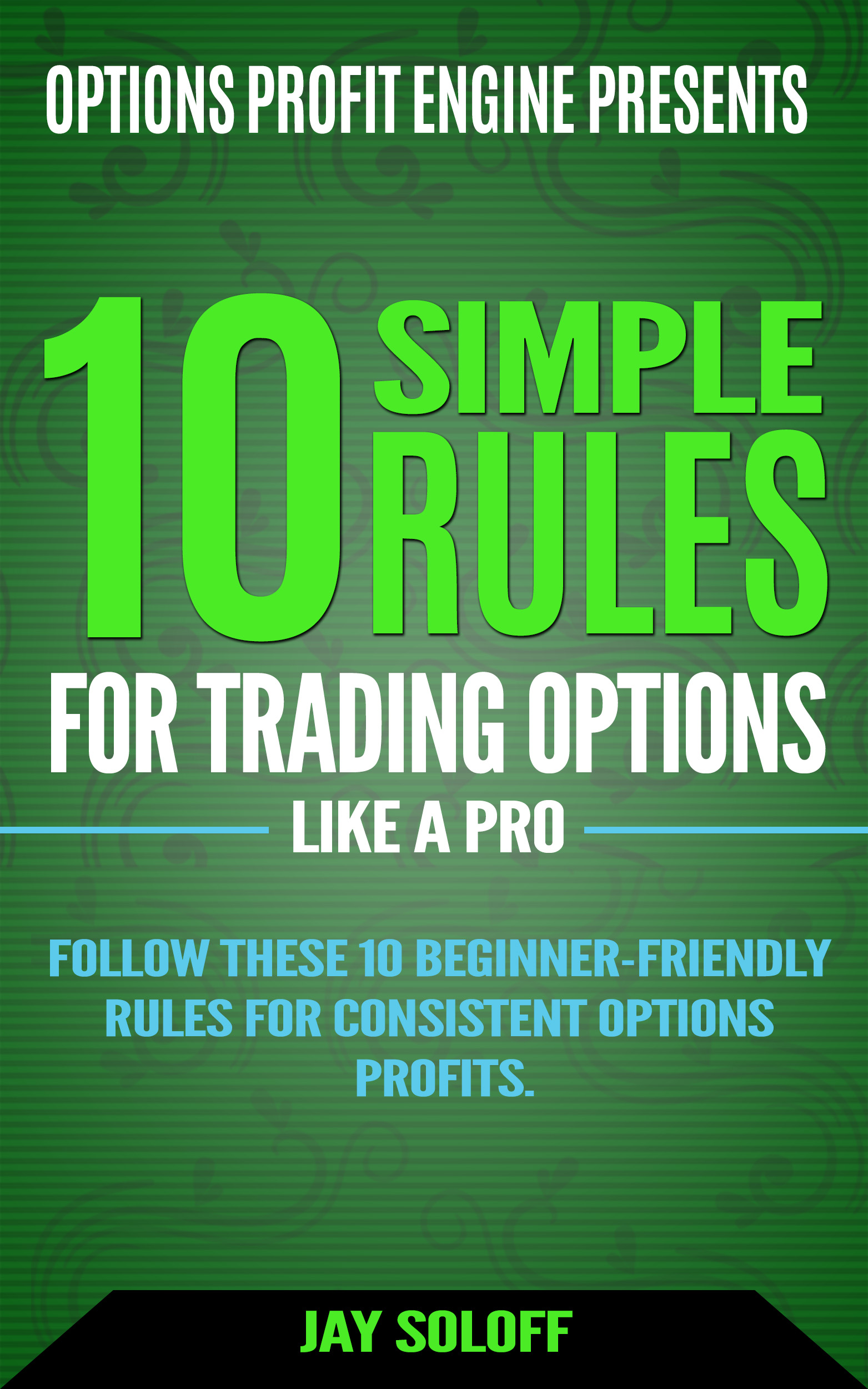 [FREE DOWNLOAD] 10 Simple Rules for Trading Options Like a Pro
Follow these 10 simple rules from 20-year professional options trading veteran, Jay Soloff and start earning a reliable extra income from options.
NO prior experience needed to master these 10 simple options trading rules. 
Enter your email below and receive access to this FREE guide...