Enphase Energy (ENPH) has been incredibly explosive.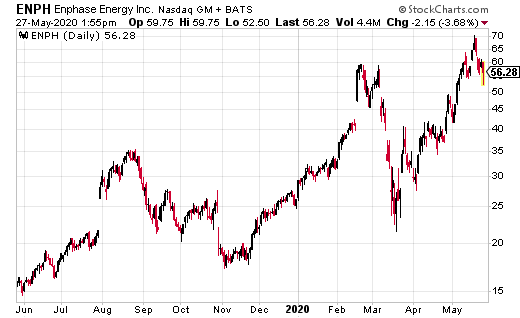 Since hitting a low of $21.49 in March 2020, ENPH has rallied to $58.44. Not only did it report impressive earnings, but it also just announced a collaboration with the University of Washington for a 100% renewables grid.
According to ENPH's latest press release, "Under the heading, A Scalable Control Architecture for 100% PV Penetration with Grid Forming Inverters, Enphase joins a team of industry partners and experts from the University of Washington to help solve one of the most important challenges to the proliferation of grid-attached distributed energy generation."
"Enphase will focus on running specialized test scenarios and gathering data at the Company's single- and three-phase, on- and off-grid rooftop solar R&D facility in Austin, Texas. The test array is equipped with Enphase microinverters featuring the Company's custom ASIC, which powers the software-defined architecture that allows Enphase to reprogram a test fleet of microinverters with control architectures and algorithms developed by the University of Washington. The control architectures and algorithms will be tested to validate robust controller performance under real-world weather variability."
"We are pleased to report revenue of $205.5 million in the first quarter of 2020, along with an all-time record for gross margin, despite COVID-19. Our first quarter revenue increased 105% year-over-year. We shipped approximately 643 megawatts DC, or 2,012,476 microinverters, as our worldwide teams did an excellent job of ensuring product availability and on-time customer deliveries," reported President and CEO Badri Kothandaraman.
Some of the key highlights from earnings included:
Cash flow from operations of $39.2 million; ending cash balance of $593.8 million
GAAP gross margin of 39.2%; non-GAAP gross margin of 39.5%
GAAP operating expenses of $36.0 million; non-GAAP operating expenses of $28.5 million; and GAAP operating income of $44.7 million; non-GAAP operating income of $52.8 million
Ian Cooper's Personal Position in ENPH: None
5G, Streaming TV, Internet-of-things, Artificial Intelligence, Automation will skyrocket once we're beyond this pandemic and economies around the world begin to recover. Here are 10 must-own the stocks to buy now before the real recovery starts.
Pandemic, stock market crash, economic recession, social unrest, geopolitical confrontation... 2020 will go down in history as a year of upheaval.
But it could also turn out to be the most important year for technology investors.
5G is rolling out around the world
new streaming TV options are going live almost monthly and are proving extremely popular with so many people in lockdown
26 billion internet-of-things devices will be connected by the end of 2020
'everything will be touched by AI' this year according to Forbes
automation is already taking jobs and will likely take more with new 'social distancing' norms
This new report reveals exactly which stocks should take off to ride the recovery boom.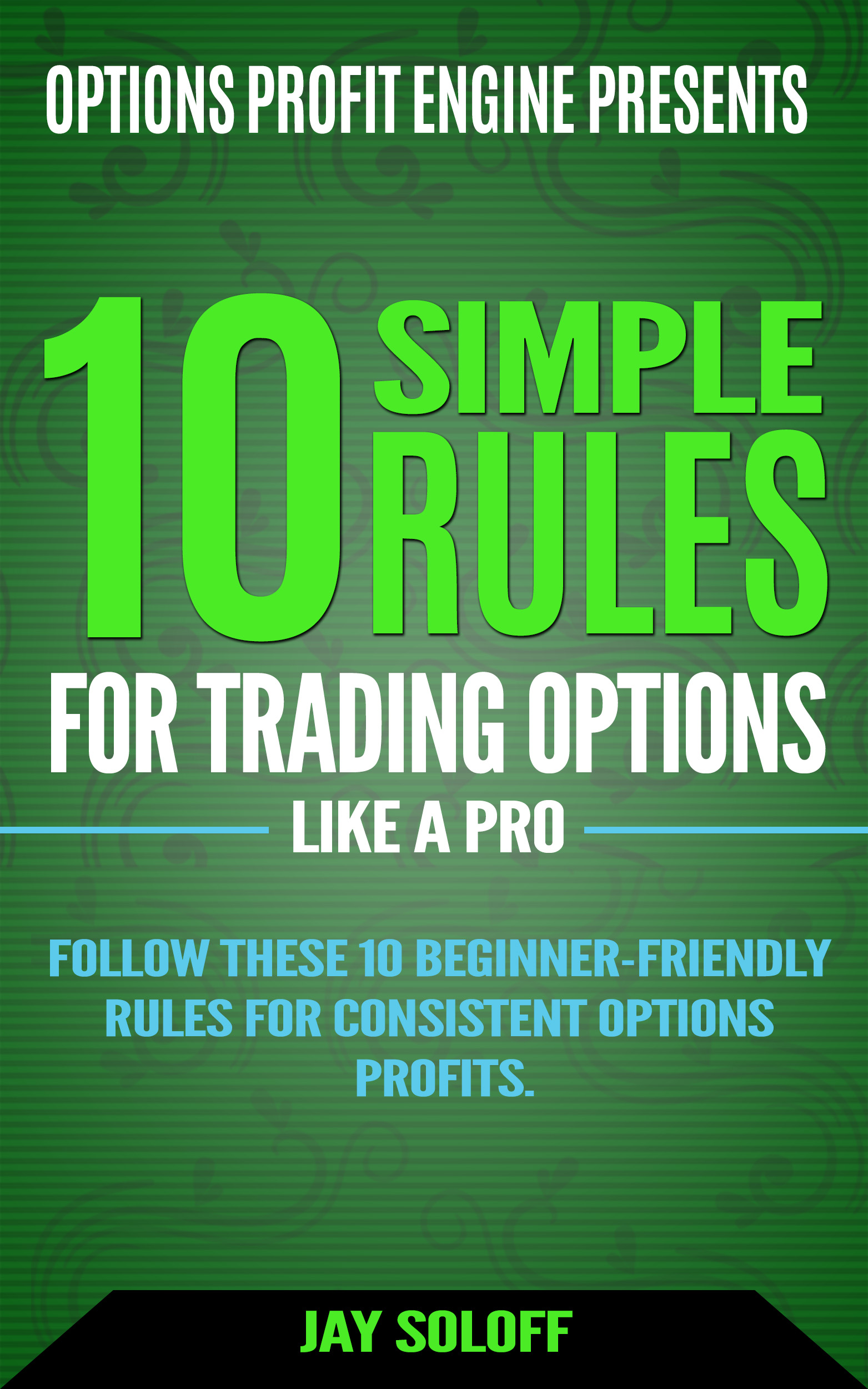 [FREE DOWNLOAD] 10 Simple Rules for Trading Options Like a Pro
Follow these 10 simple rules from 20-year professional options trading veteran, Jay Soloff and start earning a reliable extra income from options.
NO prior experience needed to master these 10 simple options trading rules. 
Enter your email below and receive access to this FREE guide...