I wrote to you about Nvidia (NVDA) on March 1, calling it the real winner of the AI wars.
Needless to say, a lot has happened since, with Nvidia's stock having soared 75% from March 1. But can the company live up to all the current hype? Let's take a deep dive…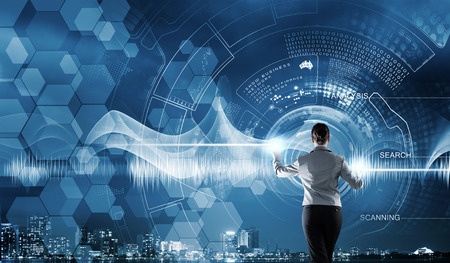 All sorts of tech companies are rushing to cash in on the artificial intelligence craze unleashed by OpenAI's ChatGPT platform. But there is no doubt the clearest winners—at least so far—are chipmakers, led by Nvidia, who are benefiting from booming demand for semiconductors.
Nvidia triggered a jump in the entire semiconductor sector a few weeks ago, when its management revealed that the company's second-quarter sales would be billions of dollars ahead of forecasts, thanks to the AI boom. Nvidia reported that second-quarter revenue would come in at $11 billion—50% ahead of analysts' expectations. Given that analysts were already extremely bullish on the business, this is a remarkable beat, and it sent Nvidia's share price soaring 25% on the day of the announcement.
Semiconductor stocks overall have soared due to the fact there aren't many public ways of investing into AI. Investors have been looking to semiconductors as an important way to get exposure to the trend.
The people buying semiconductor stocks were no doubt excited when Jensen Huang, founder and CEO of Nvidia, said this is just the start of a new era for the tech industry, telling attendees at the company's March GTC conference for developers: "We are at the iPhone moment of AI."
There is some logic to investors' actions—it's the same logic under which it is the arms dealers who tend to benefit in the early days because they are supplying everyone in the war.
Nvidia Leads the Pack
The ChatGPT-led boom has helped reverse the chip industry's pessimistic outlook for 2023. At the end of last year, chipmakers were rushing to cut costs and lower planned spending on capacity expansion to avoid a glut as demand weakened.
Now, let's take a closer look at Nvidia, which was quick to seize on the AI opportunity.
The company's early focus on high-performance computing chips for gaming gave it a head start in developing chips for artificial intelligence, which is another form of high-performance computing.
This advantage helped. But another reason for the company's lead in AI chips is the fact that Nvidia was working, and is continuing to work, very closely with certain strategic partners to further develop its technology.
Vivek Singh, vice president of Nvidia's advanced technology group, told Nikkei Asia the company is working with Taiwan Semiconductor (TSM)—the world's biggest contract chip manufacturer—on cuLitho. Nvidia touts it as a breakthrough in chip lithography, the process of creating patterns on a silicon wafer—one of the most costly and difficult steps in chip manufacturing.
This "iPhone moment for AI," as Singh told Nikkei Asia, "is certainly going to explode the demand for chips." That means more efficient production will be imperative and TSM is the best possible, and most technologically-advanced partner in the world.
The reality today is that cloud computing customers and others are scrambling to get their hands on the Nvidia's GPUs (graphics processing units), as they are needed to train AI models. Elon Musk, who is building out an AI start-up, said that graphics processing units are "considerably harder to get than drugs."
Nvidia CEO Huang added to the hype, saying, as the company unveiled its forecast: "A trillion dollars of installed global data center infrastructure will transition from general purpose to accelerated computing as companies race to apply generative AI into every product, service and business process." Needless to say, investors lapped up what he was saying.
As I stated earlier, the company initially designed GPUs to be used for gaming, but in the past few years data centers have become its biggest revenue driver. In its first quarter, Nvidia's data center revenue was up 14% year on year to $4.28 billion, while gaming revenue dropped 38% to $2.24 billion.
And the tailwind is definitely at Nvidia's back…
Nvidia's Future Growth Path
Data center businesses are increasingly spending on GPUs instead of computer processing units (CPUs) as they focus more on their AI capabilities. This shift is translating to market share shifting dramatically from CPU designer Intel (INTC) to Nvidia over the past decade.
Most of the hype around Nvidia comes from the belief it will be the leader in the parallel computing era. Jefferies analyst Mark Lipacis refers to this as "the fourth tectonic shift in computing."
The first computing era was that of mainframes. This was followed by a move to minicomputers, then PCs, and finally mobile phones. Now, according to Lipacis, we are moving into the era of parallel processing and the "Internet of Things." Parallel processing involves breaking computing down into many different tasks, and is the hallmark of a GPU compared with a CPU, which operates differently.
Nvidia has literally been working for decades to command the parallel computing ecosystem, much as Apple ended up controlling the mobile phone era.
More on this and Nvidia's killer H100 processor in Part II of my look at Nvidia next week.