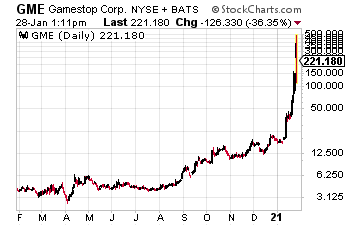 GameStop (GME) has become one of the most explosive stocks on the market. Over the last few days, GME ran from a low of $20 to a high of $310. Volume on Tuesday was up to 178.8 million shares, as compared to daily average volume of 24.18 million.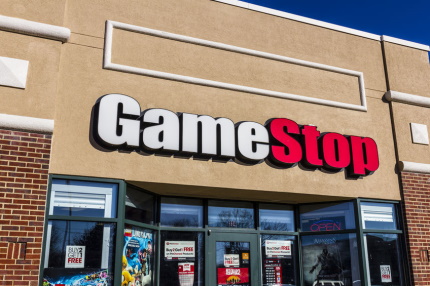 All after Reddit forum, WallStreetBets reportedly fueled its move. The squeeze was so intense that even Citron Research's Andrew Left said, "The amount of people who are so passionate about putting GameStop higher is not based on any fundamentals – it just shows the natural state of the market right now," as quoted by Business Insider.
Even Melvin Capital has reportedly closed its short position on the GME stock.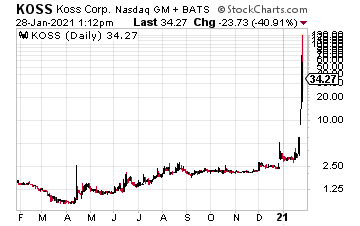 Koss Corporation (KOSS) exploded from a low of $2.89 to $15.24 this week. All on speculation it could see the same Reddit-induced short-covering rally that GameStop has seen. On Tuesday, volume was up to 34.5 million shares, as compared to daily average volume of 1.01 million.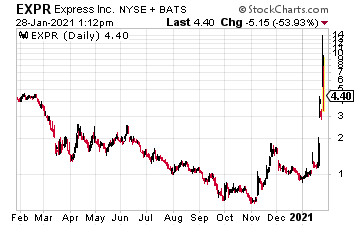 Express Inc. (EXPR) may be getting the same Reddit-style treatment. The stock ran from a low of $1.24 to a high of $7. In addition, a tweet surfaced that, "Express has been the subject of Reddit boards where users speculated whether it could be the next GameStop," notes Business of Fashion. On Tuesday, EXPR volume was up to 58.8 million, as compared to daily average volume of 14.15 million shares.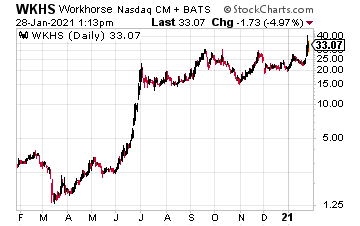 Workhorse Group (WKHS) is seeing higher highs after Joe Biden just the entire federal fleet will be replaced with electric vehicles.
"The federal government also owns an enormous fleet of vehicles, which we're going to replace with clean electric vehicles made right here in America, by American workers," said Biden, as quoted by Benzinga, adding, "The U.S. fleet is made up of 645,000 vehicles which include 245,000 civilian vehicles, 173,000 military vehicles, and 225,000 post office vehicles."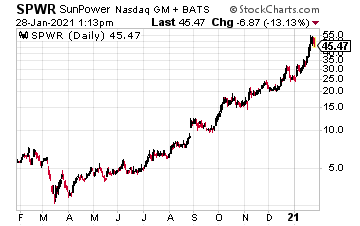 SunPower (SPWR) soared from $30 to $54 over the last few days, and could see brighter days ahead. With the Democrats in control of Congress, and Joe Biden in the White House, green energy is sure to take center stage. Two, Biden has already said the U.S. will rejoin the Paris Climate Accord. Three, Biden mentioned $2 trillion clean energy plan, with hopes for net zero emissions by 2050.
Better, JP Morgan handed SPWR a higher price target of $25 a share. Reportedly, the firm is "generally optimistic" about renewables under Joe Biden.
At time of this writing, Ian Cooper did not hold a position in any of the stocks mentioned.
What's the one thing you need to stay retired? That's right... cash. Money to pay the bills. Money to weather any financial crisis like the one we're in now and whatever comes next. I've located three stocks that if you buy and hold them forever, they could serve as the backbone to your retirement. Click here for details.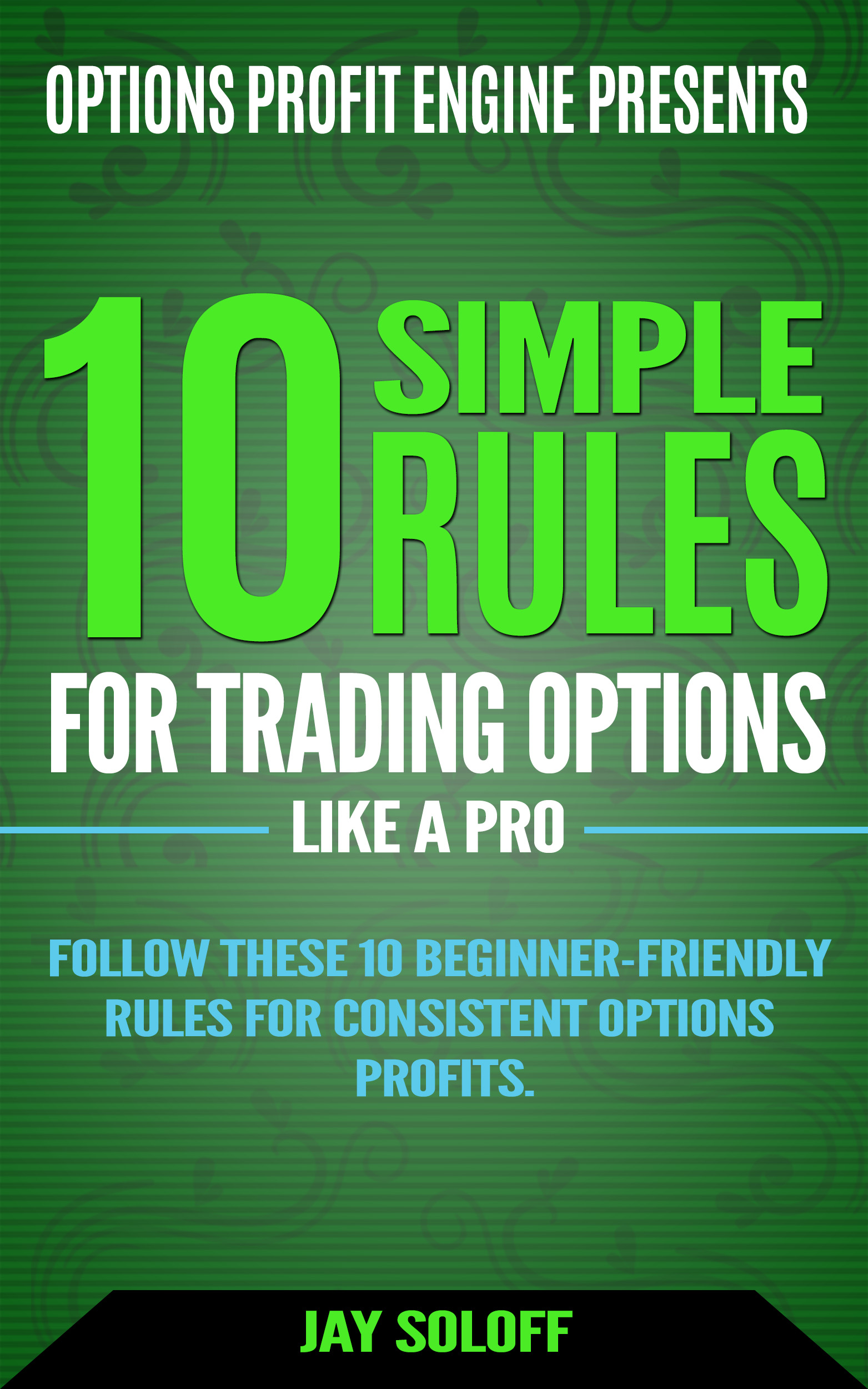 [FREE DOWNLOAD] 10 Simple Rules for Trading Options Like a Pro
Follow these 10 simple rules from 20-year professional options trading veteran, Jay Soloff and start earning a reliable extra income from options.
NO prior experience needed to master these 10 simple options trading rules. 
Enter your email below and receive access to this FREE guide...