The markets are showing some signs of rolling over into a big move downward, but not soon.
The tug-of-war between what the Federal Reserve says and what the market hopes the Fed will do continues to be front and center for equity prices.
In other words, nothing much has changed since we last spoke. But there are still some great buying opportunities for those willing to go against the grain.
Take a look at this one…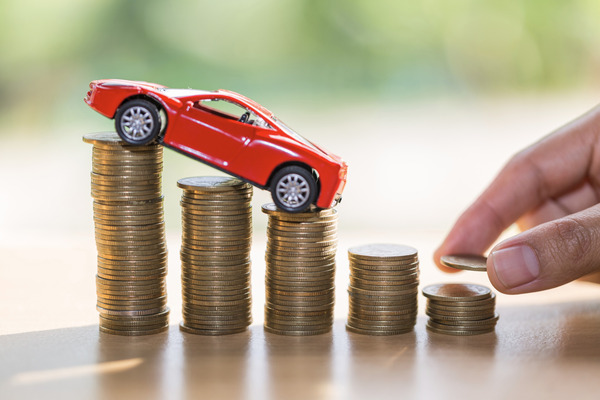 Most traders who are active today have never seen a series of rate hikes like we have seen in the past year. This has been one of the fastest rate increases ever, with the fed funds rate going from a functional zero to 4.75% in a very short period of time. More to the point, with something close to 80% of all trading done by algorithms, none of the people who programmed the black boxes have even seen inflation and rising rates.
The result is a market that is choppy and sloppy.
There are signs of momentum rolling over, but it has not happened yet.
Most mid to large capitalization stocks are still somewhere between moderately and ridiculously overvalued. Instead, market conditions like this have historically been an excellent opportunity to shop for some stocks no one cares about but are likely to be much higher a few years from now.
The first stock that is worth consideration for patient investors is CarMax (KMX). I have to confess to some bias here, as we bought a vehicle at CarMax in 2021, and it was the best car-shopping experience of my life.
We needed a car to replace my wife's old CRV. Unfortunately, our youngest daughter had wrecked her new car, so we gave her the old Honda (HMC), a reliable tank, and went shopping for a new one. The Honda salesman was willing to part with a new CRV for just $15,000 over sticker at the time.
After a few minutes of exponentially expanding the vocabulary of the salesman and his boss, we left and left. I pulled into the CarMax lot a few miles down the street on a whim. We found a year-old CRV. (My wife loves them for some reason. This one is her third in a row.) The price was fair, the vehicle history checked out, and the salesman was fantastic. We were in and out in less than an hour.
Neither my wife nor I are car people, so a good car at a good piece is all we ever need. We have better things on which to spend our money than cars. Given the high level of service and great prices we got, I doubt we will ever buy another car anywhere but CarMax again.
CarMax has the size and scale to price its inventory well under its competitors. Its sales strategy is to develop happy customers, not realize the highest gross profit attainable on every transaction. CarMax salespeople are paid the same commission on every car they sell, regardless of price. They have no idea what the profit margin is and no incentive to fight for every possible dollar.
The company is prepared for an economic slowdown, and its pricing and sales strategy should be an advantage in a slowing economy.
Management expects revenue to grow by 12-29% over the next several years, accelerating the growth rate from 2000 through today.
CEO William Nash obviously thinks his company's stock is a good buy, seeing as on December 30, he broke out his checkbook and spent more than $500,000 to add to his ownership stake in CarMax.
CarMax is not statistically cheap at the current price. The stock is trading at about 21 times earnings right now. However, a customer-first sales and service policy in an industry that has made customer abuse a hallmark should enable CarMax to continue to excel at its business and reward shareholders.
Until 2013 CarMax committed 100% of its capital to opening new brick-and-mortar dealerships. That year, the company began buying back stock and has repurchased shares every quarter since. The share count has been reduced by almost 30% in the years since.
The current buyback authorization still has more than $770 million left, so buybacks will continue to be a part of CarMax's strategy to build shareholder value.
Buying a little here and adding shares in every steep selloff in the broader market will have enormous long-term rewards for patient-aggressive investors.
But using them, I can beat the market 2-to-1 while collecting 2-10X MORE yield from regular dividend stocks.
I learned this trick while I was rubbing elbows with some of the biggest fund managers in US history.
They too are buying these little known funds, cashing in huge discounts and collecting income while they do it.