In 2023, energy sector stocks have been on a roller coaster. Sector stock prices follow the price of crude oil, which means a lot of ups and downs in the short-term.
But the long-term prospects for oil are very bullish, so don't be afraid to take advantage of the dips.
In particular, I suggest looking at these four stocks…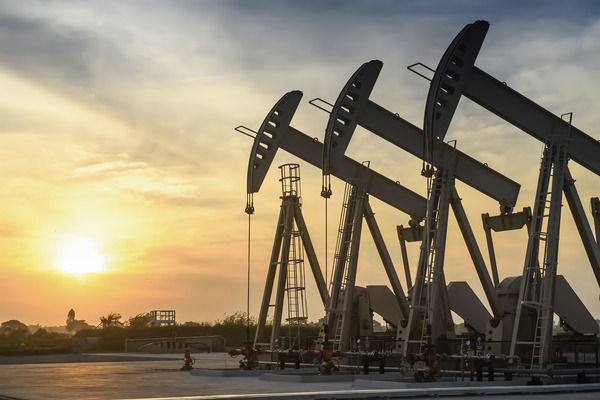 Here is the WTI crude oil chart for the last year:
Followed by the Energy Select Sector SPDR ETF (XLE):
I recommend picking stocks from the three energy subsectors. Each of these follows its own pattern in regard to energy commodity prices.
Upstream energy companies are the commodity producers, drilling for oil and gas, with profits directly tied to those commodity prices. In this group, I like the companies that pay variable dividends based on quarterly profits. Here are two:
Devon Energy (DVN) recently released third-quarter results and announced a fixed-plus-variable dividend of $0.77 per share. You can see from the chart above that oil prices were higher in the quarter, allowing Devon to boost the payout by 57%. DVN goes ex-dividend on November 15.
Diamondback Energy (FANG) declared a regular quarterly dividend of $0.84 (giving a 2.1% yield), plus a variable dividend of $2.53 per share. The ex-dividend date is November 15.
Downstream energy companies refine crude oil into fuels such as gasoline and diesel fuel. Refining profits swing with the difference between the cost of crude oil and the market prices for refined fuels. You can use the crack spread to check on refiner profitability. The better refining companies reward investors with growing dividends and stock buybacks after especially profitable quarters. Here are two favorites:
Valero Energy Corp (VLO), which yields 3.2%, should announce a dividend increase in January.
Marathon Petroleum Corp (MPC) recently increased its dividend by 10% and yields 2.3%.
Energy stock investing can be counterintuitive. Traders focus on short-term bad news, which lets long-term investors take advantage of the dips in the longer-term positive trend.