Sometimes, the old saying goes, you gotta pull the bat back and swing for the fences.
After all, "ya gotta take chances." Babe Ruth not only hit the most home runs but also struck out more than most people who played the game.
The inference is that you can risk it all on mammoth swings and settle for an all-or-nothing outcome.
It is a great saying, but it is a complete load of garbage.
In baseball, and in investing. Let me explain with an example of a stock offering huge upside and little downside…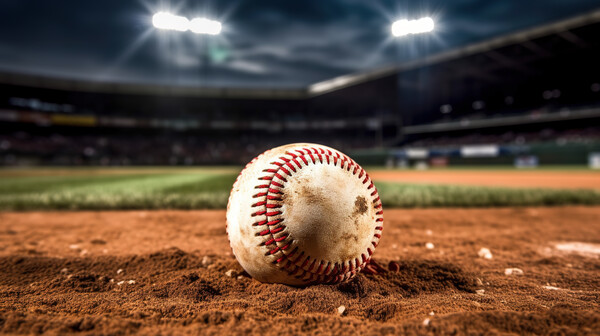 If you haven't noticed yet, I am a huge baseball fan.
I am also a history buff. Combining the two makes me a baseball history fanatic of sorts.
The high-risk, high-reward approach to home run hitting is not how the homer kings at the top of the all-time list got there.
Many of them did have a lot of strikeouts on their baseball cards, but it is because they had long careers with thousands of at-bats.
The Kings of Swing had a lot of home runs, but they also had high batting averages.
They made contact a lot.
Willie Mays hit 660 home runs making him number 6 on the all-time home run list.
He also had 3293 hits. 2633 of those were not home runs.
After 23 years in the major leagues, Mays retired with a batting average of .301.
As for Babe Ruth, the Sultan of Swan is often cited as the best example of high-risk, high-reward swing-away hitting.
He hit .342 over a 22-year career.
The lowest batting average in the top 10 is Sammy Sosa at .273.
They swung to contact.
Yogi Berra, who was no slouch at the plate with a career .282 batting average and 358 home runs, had a great quote about runs. He once said, "You don't have to swing hard to hit a home run. If you got the timing, it'll go."
Making contact is more important than raring back for a power swing with a hero or zero result every time.
That applies to investing as well.
You do not have to be looking for moonshot penny stocks, options trades, or other highly speculative situations.
Buying solid companies with little or no chance of severe financial distress when out of favor and trading for bargain prices can set up the opportunity for long-term returns of 4, 5, and even more times your original investment.
However, because the company has solid fundamentals and a decent credit profile, the worst-case outcome does not have to be zero.
Under Armour (UA) is an excellent example of a company offering huge long-term returns with little risk of losing all your cash. You still end up making some money over time, no matter what happens, and there is very little chance the stock goes to zero.
Under Armour is a sportswear company that makes clothing that features moisture-wicking material. It is very popular as a wide range of athletes wear the stuff today, and every time I venture out and about, I see several people wearing clothing with the distinctive UA logo.
Under Armour is a competitive business.
To make matters worse, its biggest competitor is Nike (NKE), one of the best athletic wear and marketing companies ever.
I have said for years that someday Nike will buy this company, but it has yet to happen.
Under Armour has bought new faces into the C-suite, including a new CEO. The focus is on rebuilding the brand and regaining market share.
Earnings will hit as the company clears out old inventory and refocuses on items with greater consumer acceptance.
If the rebrand and rebuild are successful, this stock could easily give you a return of 3 times the current stock price.
If things continue to be slow, you could still earn returns that beat a sluggish stock market thanks to valuation and the quality of Under Armour's balance sheet and income statement.
The company has been paying down long-term debt in recent years, and I expect that trend to continue.
The worst case is a boring stock that matches the broader economy and market.
The best case is a home run that delivers return measures in multiples, not percentages.
It is the stock market version of contact hitting.
A portfolio of companies with similar risk/reward profiles to Under Armour could make your investing career worthy of the Investing Hall of Fame.
Check out the picture on the next page. It's a beat up building that would've turned $25k into $4.1 million. It's not a real estate play. Actually, with the Fed raising rates, it's the best asset to buy right now. View this beat up, millionaire-making asset.