Last week the news included announced acquisitions of two master limited partnerships (MLPs). That brings the total to three MLPs that will disappear by the end of the year. The number of MLPs has been shrinking for almost a decade, leaving only the strongest operating.
That's good news for us income investors. Here's why…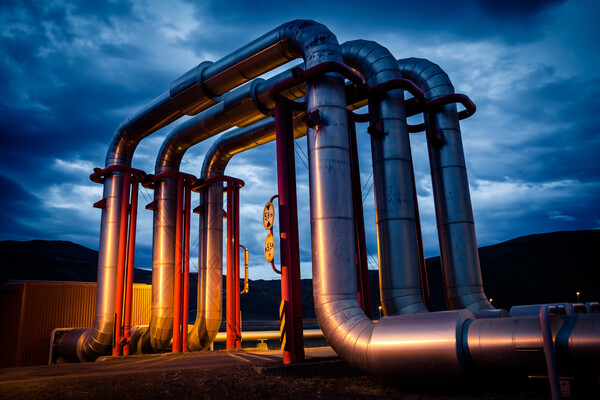 As of the end of 2014, there were over 115 publicly traded MLPs. The following two years saw a massive crash in the energy sector, which resulted in a similarly massive restructuring of the energy midstream and MLP sectors. Today the Alerian MLP Index (AMZ) includes just 25 constituents.
Here are the three recent acquisition announcements:
In May, $30 billion market cap ONEOK, Inc. (OKE) announced an agreement to acquire Magellan Midstream Partners LP (MMP) for $18.8 billion. This deal is an acquisition of an MLP by a corporation. Shareholders for both companies will vote on the merger in September.
Last week $40 billion market cap Energy Transfer LP (ET) announced an agreement to acquire Crestwood Equity Partners LP (CEQP) for an all-stock deal valued at $7.1 billion. Energy Transfer has been a serial acquirer of smaller MLPs.
On the same day, $10 billion HF Sinclair Corp (DINO) announced a share and cash offer for the 53% of Holly Energy Partners LP (HEP) it did not already own. HEP is a $2.7 billion MLP. This MLP rollup follows the pattern of refining companies buying in their controlled MLPs in the last few years.
As a result, the AMZ index will lose three of its 25 current components. Magellan and Crestwood are in the top ten weightings. The MLP universe continues to become more and more concentrated. For the AMZ, the top ten accounts for 82% of the index value, and the top six provide 64%.
Concentrating assets into a handful of larger MLPs is a good thing. These companies can grow without committing a lot of capital to new projects. In the current regulatory environment, getting permits for new infrastructure assets, such as pipelines, for the oil and gas industry is very difficult.
The permitting challenges make existing assets more and more valuable. In the MLP space, you can earn high single-digit yields with mid-single-digit annual dividend growth. That's a combination for mid-teens compounding annual total returns.I recommend the InfraCap MLP ETF (AMZA) as a great way to invest in MLPs. The fund is actively managed and, in recent years, has significantly outperformed the AMZ index. AMZA pays stable monthly dividends and currently yields 8.7%.
My indicators signal we could see another double-digit drop in stocks. The first signal for a bear market was in November 2021. Now, I'm showing my high net-worth clients a strategy to generate a few hundred dollars in under 11 days to weather the storm. Read this now before stocks drop again.