It may come as a surprise to some, but when sports and entertainment are joined together, it is very popular—and therefore a real moneymaker.
That's why the recent news of one of the biggest names in entertainment is moving to take over one of the biggest in sport entertainment piqued my interest.
Let me show you…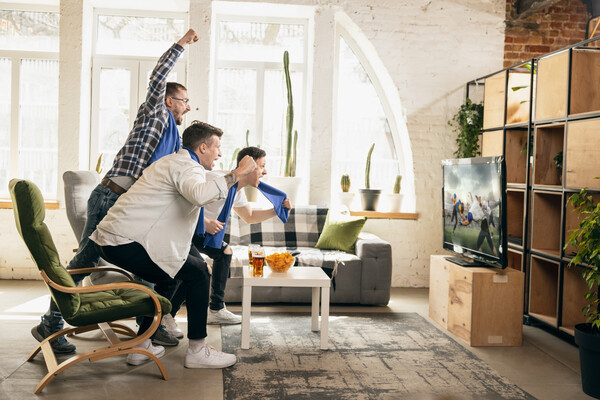 I'm talking about the recent news that Endeavor Group Holdings (EDR) is buying a majority stake (in an all-stock transaction) in World Wrestling Entertainment (WWE) in a bid to create a $21+ billion business.
Endeavor's Emanuel Expanding His Horizons
In a statement, Endeavor CEO Ari Emanuel said: "This is a rare opportunity to create a global live sports and entertainment pure-play built for where the industry is headed."
This was just the latest bold transaction for Emanuel, who worked his way up from the mailroom at the CAA talent agency to become one of the most powerful moguls in Hollywood.
When Emanuel co-founded the talent agency Endeavor in 1995, he worked out of a tiny office above a hamburger restaurant in South Beverly Hills. But he had big aspirations to take on the establishment that dominated the entertainment industry…and he did.
An aggressive dealmaker, Emanuel merged Endeavor with rival William Morris Agency, acquired the sports media group IM, as well as Ultimate Fighting Championship (UFC), along with about 20 more transactions.
Endeavor Group (formerly known as William Morris Endeavor and WME-IMG) will hold a 51% controlling interest in the new entity, while existing WWE shareholders will hold the remaining 49%. The original terms of the deal places an enterprise value of $12.1 billion on UFC and $9.3 billion on WWE—two of the best-known brands in this sector.
Endeavor has looked to extend the global reach of its sports entertainment events business since it went public in 2021, so the deal makes strategic sense.
Once the deal is closed (expected in the second half of 2023), the new publicly traded company's combined sales will be roughly $2.4 billion. The companies project an estimated $50 million to $100 million in annualized cost synergies. More importantly, the deal will enable management to expand its sponsorship and media rights agreements, as well as developing of new content streams. The newly merged company will trade under an appropriate ticker symbol: TKO.
But even without this deal, Endeavor was a pretty interesting company. Let's take a look.
Endeavor Group
Endeavor combines characteristics from the William Morris Agency and IMG. The former represents top artists in every major music category and books more than 30,000 dates globally; the latter company was founded by Mark McCormack, widely acknowledged as the most influential figure ever in the field of sports marketing. IMG does more than simply represent talent nowadays, having built a coordinated offering including event-related revenue, pay-for-view contracts, media rights, live events, etc.
Endeavor company was negatively impacted by the pandemic, with net income falling to a negative $297 million in 2021. However, by the fourth quarter of that year—its first as a public company—the company was benefiting from increased attendance at live events and "continued heightened demand for premium content."
Endeavor's IPO in April 2021 suffered a TKO of its own, with the stock price moving into reverse over the first 12 months. But, by the first week of April 2023, Endeavor stock traded at 19 times forward adjusted earnings and at a 25% discount to the consensus target.
The projected increase in free cash flow should help to boost sentiment going forward, while a relatively high degree of insider holdings (36.8%) offers more comfort to outside shareholders.
More reassuring news comes directly from the WWE deal. Endeavor first acquired a stake in UFC in 2016 in a highly leveraged transaction. The merger with the effectively debt-free WWE will greatly de-leverage UFC, reducing its standalone ratio of net debt to EBITDA from 4.2 times to just 2.5 times. That's a good thing.
Emanuel's WWE deal is a colossal bet that live events and sports will continue to capture the wallets of viewers and broadcasters. I think it's a decent bet.
Endeavor is a speculative buy anywhere in the mid-$20s per share.
It's raised its dividend 37.5% on average, could be acquired, benefits from rising interest rates, trading at massive discount, and pays an 8% yield. This is my top pick for income during a rough market.Click here for details.