Last week, one of my favorite income stocks issued a press release with its preliminary third-quarter results. This business development company (BDC) extended its long tenure as the best company and stock in the category. If there ever were a "buy-and-hold forever" stock, this one would be at the top of my list.
Let me show you why…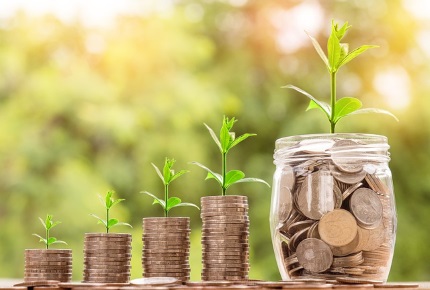 Congress created the business development company structure to provide debt and equity capital to small-to-midsize corporations. A BDC must, by law, distribute 90% of its net investment income as dividends to investors.
Most BDCs focus on the lending side, making loans to generate relatively stable net investment income. Main Street Capital Corp (MAIN), the stock in question, is different. The company does make loans, but it also owns a significant amount of equity in its client companies. Main Street helps its clients with extensive management support.
Main Street typically announces preliminary quarterly results a few weeks before the release of the official results. The press release says it best, so I have excerpted it here (emphasis added):
In commenting on the Company's operating results for the third quarter of 2023, Dwayne L. Hyzak, Main Street's Chief Executive Officer, stated, "We are pleased with our performance in the third quarter, which resulted in continued strong recurring operating results, a new record for net asset value per share for the fifth consecutive quarter and a return on equity of over 17%. These third quarter results continued our positive performance over the last few quarters and resulted in a return on equity of over 17% on a trailing twelve-month basis, highlighting the consistency of our positive performance."

Mr. Hyzak continued, "Our distributable net investment income in the third quarter exceeded the monthly dividends paid to our shareholders by over 45% and the total dividends paid to our shareholders by over 5%. Based upon the continued strength of our performance in the third quarter, we expect another meaningful supplemental dividend to be paid in the fourth quarter of 2023. This would represent our ninth consecutive quarterly supplemental dividend, to go with the six increases to our regular monthly dividends in the same time period, allowing us to deliver significant value to our shareholders, while continuing to maintain a conservative dividend policy and retain a meaningful portion of our income for the future benefit of our stakeholders."
For the third quarter, MAIN paid a monthly dividend of $0.23 per share and a supplemental dividend of $0.275 per share. The monthly dividend was increased to $0.235 per share for the fourth quarter.
In the third quarter, MAIN paid $0.965 in total dividends, and the NAV increased by at least $0.61, to $28.30 at the bottom of the forecast NAV range. The dividends paid plus the book value growth gives a 5.7% return to investors for the third quarter.
This level of total return is not an outlier. The press release noted that supplemental dividends have been paid for nine consecutive quarters, with another likely for the fourth quarter. The monthly dividend has grown by 15% over the last three years. Over the same period, the NAV increased by 12.5%.MAIN has been a portfolio stock in my Dividend Hunter service since our second issue in July 2014. It is a stock that every investor should own.
What's the one thing you need to stay retired? That's right... cash. Money to pay the bills. Money to weather any financial crisis like the one we're in now and whatever comes next. I've located three stocks that if you buy and hold them forever, they could serve as the backbone to your retirement. Click here for details.