Everybody loves tech stocks.
After all, technology has changed the world and will continue to do so. The hard part is picking those tech stocks that will be the winners over time, and deliver potentially life-changing returns to shareholders.
In tech stock investing, getting caught up in a story is even easier than usual.
Consider my favorite story about tech stocks. This story came true, but the company's valuation at its peak, when excitement was at its highest level, was so high that investors in the stock still are not even. And given that the peak came in 2000, that is a long time to be underwater.
Here's how to avoid that trap – and invest profitably in tech…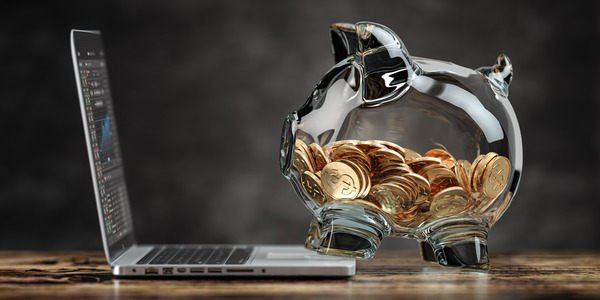 The company I mentioned above is Cisco Systems Inc. (CSCO). Cisco was and is the company that made the internet possible. Its routers and switches dominated the market back in the 1990s as the internet boom took off.
The stock peaked at $88 a share in 2000 and has never even come close to that level again. As I'm writing this, 23 years later, it's trading below $50 a share.
And yet Cisco went on to change the world as we know it. The company does more than $11 billion in revenue each year. It has bought hundreds of smaller tech companies, adding new and growing technologies to its product line. It continues to be the market leader in networking technology, and is also a leader in the fast-growing cybersecurity field.
If the stock gains 40 points, those who jumped on the bandwagon at the height of the excitement will finally be even.
Zoom Video Communications Inc. (ZM) is a more recent example of too much excitement over a tech stock, causing investors to get crushed.
The videoconferencing platform made the difference between the economy functioning and the U.S. economy spiraling into a Lord of the Flies situation during the pandemic.
DocuSign Inc. (DOCU) was another part of the dynamic duo that saved the economy in 2020 and 2021.
Those two companies made business possible during lockdowns and the subsequent reluctance to travel for business in the early stages of the pandemic. And as pandemic restrictions have eased, everything the pundits and talking heads told you about these companies has happened: they made doing business easier. They helped save on travel costs.
Investors naturally got excited. And, as is almost always the case, they got too excited and paid too high a price: Zoom and DocuSign are both now more than 80% off their highs.
How do we avoid being caught up in the too-excited aspect of investing and still participate in the amazing gains technology can provide?
My suggestion is that you steal ideas from a wildly successful technology investment firm that you probably have never heard of before. Or, if you have, it is because a few years ago, the founder paid off the student debt of the 2019 graduating class of Morehead College, a Historically Black University in Atlanta, Georgia.
My pick for technology ideas is Vista Equity Partners. Robert Smith's private equity firm specializes in software companies and has a fantastic track record. Over the past decade, they have crushed the S&P 500 in both its private and public equity portfolios.
Buying the top ten public companies owned by Vista Equity partners has been a very successful way to both participate in the high returns of technology stocks and avoid many of the spectacular wealth-crushing declines of some of the most popular stocks.
As is usually the case, I will give you one pick I find exciting and let you do the leg work at SEC.gov if you want to see what else Vista Equity owns.
Vista bought PowerSchool Holdings Inc. (PWSC) in 2015 from the British publishing company Pearson Plc (PSO) and has made add-on acquisitions to grow the company ever since.
PowerSchool provides cloud-based software to North American schools that allows them to communicate with students, handle regulatory and compliance issues, take attendance, record grades, and just about everything else involved in running an education system.
Vista sold part of the company to the public back in 2021 but still owns about 37% of PowerSchool. To cash in on the rest of its incentive fee, the team at Vista needs to help PowerSchool management get the stock price as high as possible.
I am a huge fan of Ed-tech stocks, and PowerSchool has what it takes to be a leader in the sector. The more I learn about the company, the more I think PowerSchool could be a long-term ten-bagger or more for patient, aggressive investors.
AI has completely transformed the way we as a society live, work, travel, communicate, and learn. And now, it can transform the way you invest, too.
With this new AI investing assistant, you can simply ask "What are the next tech trends to invest in?" or "Which funds pay the highest dividends?" - and immediately get the right response you need to understand and develop your portfolio.
Today, you can get access to this finance AI for $0 over the next 30 days. Click here to get started.