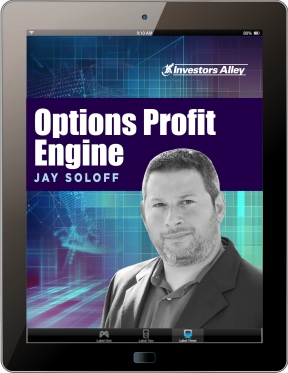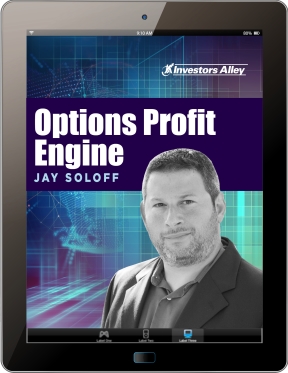 Options Profit Engine is a new kind of options advisory service delivering bring professional level research and trading strategies to individual investors. This is the brainchild of expert options trader Jay Soloff who previously was market maker at the Chicago Board Options Exchange for some of the biggest companies listed.
Now Jay's making his trading secrets – the ones that made him a highly sought after trader – available to you with Options Profit Engine.
With Options Profit Engine you'll get weekly options trade set-ups for any market condition using Jay's proprietary trading strategies. You'll also benefit from his Options Volatility Analyzer, Call / Spread Trader, Iron Condor Weekly Alerts, and much, much more.
Now accepting new members! Click here.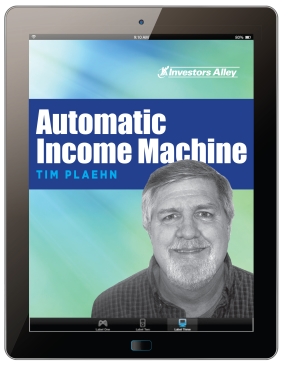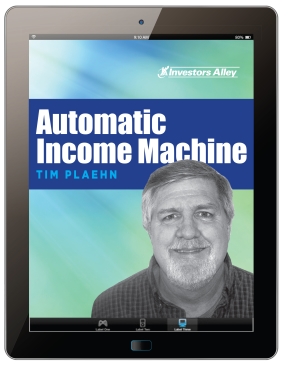 The Automatic Income Machine is a new kind of disciplined, step by step wealth-building system designed for serious investors.
The objective is to provide you with a realistic, proven way to grow a small amount of money into a decent-sized portfolio that can support you and those you love for the rest of your life.
This is not an investing course, software system, or tip sheet.
Instead, think of it as a coaching program for creating wealth with some pretty unique features, including:

Live Monthly Strategy Sessions for investors to review in detail the investing strategy over the next 30 days live with Tim and other subscribers. Get actionable recommendations and ask questions and get real time answers.

Analysis of Upcoming IPOs of Dividend Stocks for investors who want in on the ground floor with high yield dividend payers.

IRA and retirement account friendly recommendations for those looking for tax advantaged returns without all of the IRS paperwork.
Click here for Tim's special dividend investing training video.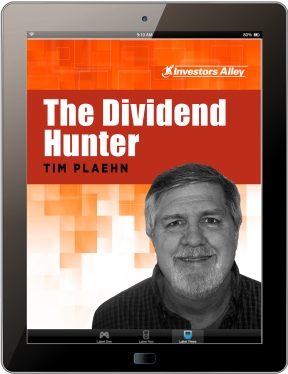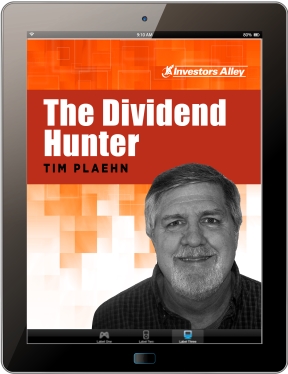 A new income and dividend service dedicated to bringing you the very best dividend income opportunities available. With each issue editor Tim Plaehn uses his unique cash flow analyzer system to bring you in-depth research on dividend investments for not only high yield but dividend growth as well. Anyone can find high yield stocks, but Tim goes the extra mile to find those that can sustain their dividend payments and have a management team with a commitment to increasing dividend payouts. These are the kinds of investments you can rely on for steady income month after month, quarter after quarter, and year after year.
Tim's developed a new monthly dividend system called The Monthly Dividend Paycheck Calendar. It's specifically tailored to investors looking for steady monthly income from stable dividend stocks.
The Monthly Dividend Paycheck Calendar is set up to make sure you're getting 6, 7, even 8 dividend paychecks per month from stable, reliable stocks with high yields.
And it ensures that your dividend stock income stream will be more stable and predictable as you're getting payments every month, not just once a quarter like some investors do.
The Calendar tells you when you need to own the stock, when to expect your next payout, and how much you could make from stable, low risk stocks paying upwards of 8%, 10%, even 17% in the case of one of them. Tim's done all the research and hard work; you just have to pick the stocks and how much you want to get paid.
Click here for details on how to get started.
Current subscribers to The Dividend Hunter click here to log in.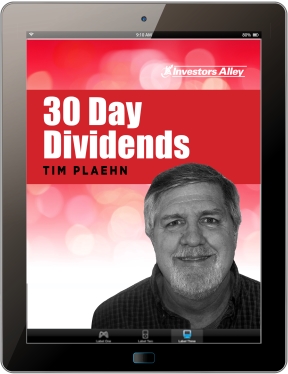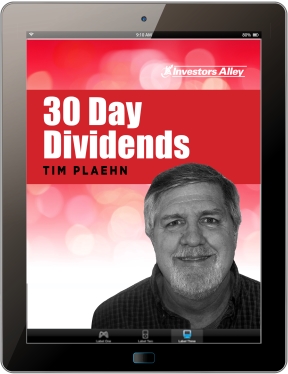 As a new and innovative approach to profits from dividend investments, 30 Day Dividends seeks to reward investors with steady income and quick share price appreciation in certain classes of income producing stocks. This new service from Tim Plaehn, known for his work with The Dividend Hunter, employs a strategy of event based investing and accurate prediction of market sentiment toward a clearly defined set of stocks. The objective is to deliver quick gains from larger than usual dividends, special dividend payouts, capital appreciation, and time sensitive opportunities with income investments.
Tim calls these opportunities "Disruptive Dividends" and has recently released a short briefing on how to get started.
Click here for more on how to use "Disruptive Dividends" to boost your dividend income.
Current subscribers click here to log in.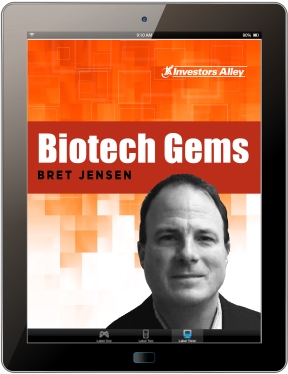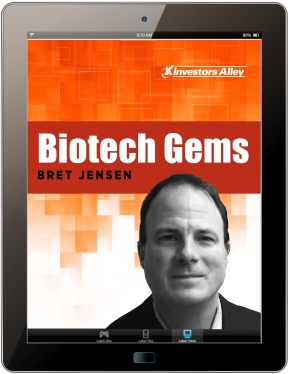 Biotech Gems is the service you want if you're looking for breakout returns from the exciting biotech sector. Each issue focuses on actionable investment recommendations in the biotech and biopharma sectors.
Bret guides you through one of the trickiest yet most profitable market sectors and use his trademark risk mitigation strategy to ensure you have exposure to a diverse grouping of low volatility and high growth biotech stocks.
Gains from Bret's biotech recommendations have been massive and any investor who is serious about capturing truly wealth-building and life-changing returns needs to consider adding some biotech to his or her portfolio…and that starts with quality independent research from biotech expert Bret Jensen.
Click here for more on Bret's most popular service.
Current subscribers click here to log in.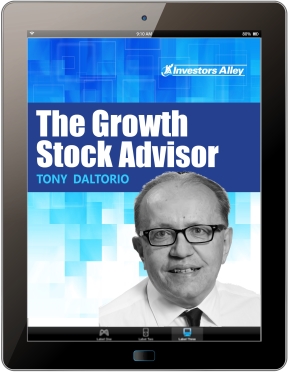 The Growth Stock Advisor is a balanced portfolio approach to high and medium growth stock investing. The core portfolio consists of 20 positions spread between core large cap stocks for steady growth, dividends, and protection from market downturns and a group of small and medium cap stocks to take advantage of sector moves and secular tailwinds. This balanced approach lets you ride the smaller stocks to double and triple digits gains while the larger stocks ground the portfolio for long term growth.
Each issue of Growth Stock Advisor brings you independent, detailed research on the kinds of stocks you'll want to hold in your portfolio for a very long time.
Current subscribers click here to log in.

All of Our Newsletters Come with a Full Money Back Guarantee Your satisfaction is important. If you are not completely satisfied with one of our newsletters just call toll-free 1-855-566-6100 within the refund period for a no-questions-asked full refund of your money.