---
---
Oracle (ORCL) has been in the news quite a bit lately with its potential partnership with Tik Tok, a popular teen video streaming app. The US wants China's ByteDance to sell Tik Tok to a US company due to national security concerns.
Several companies have been in the bidding, but ORCL seems to have won out with a partnership deal – at least for now. One trader doesn't think the deal will be resolved until at least early next year, and made a large bet using options that ORCL will stay in a range until then.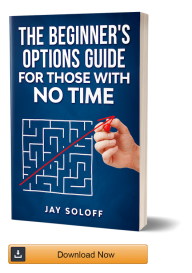 If not, here's your chance to save it to your computer while it's still free. That way you will never have to pay for it again in the future.
This guide will get you placing winning trades without you needing to spend hundreds of hours studying.
In fact, you can place your first trade today after reading my "Beginner's Guide" to trading options.