The 2022 bear market took the real estate investment trust (REIT) sector down, along with the broader stock market. Most of the stock market bottomed in October 2022, but has recovered a significant portion of the bear market losses.
REITs have not participated in the recent market gains, with share prices remaining near their 18-month lows.
Here's why – and why now is the perfect time to buy REITs, especially this one…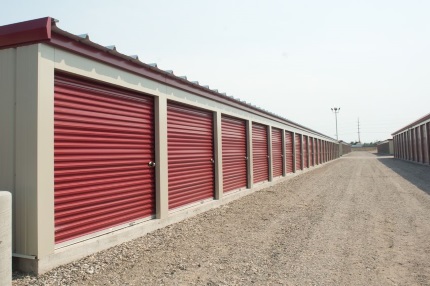 REIT share prices are very interest rate sensitive, so as the Fed kept increasing rates, the REIT sector kept falling. For example, the Vanguard Real Estate Index Fund ETF Shares (VNQ) peaked around Christmas 2021 and even now is trading near its October 2022 lows. VNQ currently trades down 28% from the 2021 high.
When a market sector declines steeply, it takes the good companies down with the bad. Now that the Federal Reserve has announced the bulk of its expected rate increases, it is an excellent time to pick up beaten-down REIT shares.
The best REITs are those that will steadily grow their dividend rates. Investors often just think about dividend yields when researching REITs. The truth is that dividend growth can drive very attractive total returns. I look for REITs that will grow annual dividends by at least high single digits. Double-digit growth is even better (and rare).
National Storage Affiliates (NSA) is a $4.5 billion market cap self-storage REIT. The company owns 1,117 properties located in 42 states. Sixty-six percent of these properties are located in Sunbelt states.
National Storage employs its unique Participating Regional Operators (PROs) strategy to grow the business. PROs are self-storage companies that have contributed their properties to the company in exchange for equity, while continuing to function as property managers. PRO companies benefit from ownership of NSA stock and corporate support and earn from their contributed properties. The PROs often use the structure to move to full retirement eventually.
The PRO deals plus third-party acquisitions allowed National Storage to post the fastest growth in the self-storage REIT space. NSA's five-year return through the 2023 first quarter was more than 50% greater than the second-best self-storage REIT (185% to 120%).
However, at $35, National Storage is down about 50% from the 2021 peak value. Self-storage was a hot pandemic sector, and the stock went from $25 in early 2020 to $70 in late 2021. The wind-down of the pandemic trade pulled a lot of investor money out of the self-storage stocks.
The NSA dividend continues to grow. The current dividend is 70% higher than the 2020 first-quarter payout. The dividend increased by 10% over the last year, even as the share price tanked. NSA has a five-year compounding dividend growth rate of 14.7%.
NSA currently yields over 6%, compared to a pre-pandemic average of 4%. From here, with a 6% yield and 10% dividend growth, an investment in National Storage should generate a CAGR of at least 15%. As interest rates moderate, the stock could quickly return to $50 per share.
And that's just one of the 30-some income stocks I have in my Dividend Hunter portfolio now – each one set to outperform on both income and returns as interest rates peak. To see how to get access to the full list, see below.
You can collect 1 dividend check every day for LIFE. To get started, all you need is as little as $605. Out of 4,174 dividend stocks, there are only 33 you need to buy to collect. Click here to get the full details.