While the price of crude oil gets the attention, you may be surprised how much natural gas has gained over the last six months. With the winter heating season approaching, the setup for natural gas and gas producers is very bullish…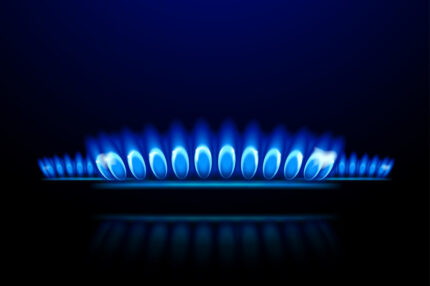 Natural gas was a hot topic in 2022. The shutoff of Russian gas to western Europe caused the price of gas to go from around $3.50 per million BTU at the start of last year up to $9.40/MMBtu in August 2022. The gas price dropped quickly, bottoming at about $2.00/MMBtu in February this year.
Natural gas has been in stealth mode for the last six months, never making any headlines; however, its price has marched steadily higher. Now trading at $3.35/MMBtu, gas is up 65% from the early in the year low.
This stealth price increase means natural gas producers made more money in the second quarter than they did in the first quarter. They made more money again in the third quarter and will likely see profits grow for the 2023 fourth quarter.
Most upstream energy companies produce a combination of crude oil and natural gas. In the oil-rich plays, natural gas is referred to as associated gas.
For pure-play natural gas investments, look for the companies focused on drilling in the Marcellus Shale. This play is primarily in West Virginia, Ohio, New York, and Pennsylvania.
Here are three companies focused on Marcellus natural gas production:
Chesapeake Energy Corp (CHK) has a Wall Street third-quarter earnings estimate of $0.71 per share. The company earned $0.64 for the second quarter, beating the consensus by $0.23. The company could again post a big beat for the third quarter. Chesapeake will report earnings on November 1.
EQT Corporation (EQT) posted normalized earnings of minus $0.17 for the second quarter, beating the Wall Street consensus by $0.10. Wall Street is looking for a minus $0.15 in earnings for the third quarter. I expect EQT to report significantly better results than the forecast. The company reports earnings on October 25.
Antero Resources Corp. (AR) matched the Wall Street estimate of minus $0.28 per share for the second quarter. The third quarter consensus is a positive $0.01 per share. Antero will announce earnings on October 26.I like the combination of Antero Resources and its co-managed midstream company, Antero Midstream (AM). The midstream company pays an attractive 7.4% dividend yield. The two companies' operations are closely integrated, allowing them to maximize the value to shareholders.
What's the one thing you need to stay retired? That's right... cash. Money to pay the bills. Money to weather any financial crisis like the one we're in now and whatever comes next. I've located three stocks that if you buy and hold them forever, they could serve as the backbone to your retirement. Click here for details.