Let's face it…
It's getting tough out there.
Millions remain in their homes with nothing to do…
Except watch their stock market accounts shrink day after day…
"U.S. Stocks Plummet 12% on Dread of Worse to Come" –Bloomberg
"U.S. Stocks Plummet 12% on Dread of Worse to Come" –CNBC
"Dow drops 2,997 points on word coronavirus crisis could extend until August" – Fox News
Panic is spreading like wildfire. 
And if you're anything like the dozens of traders I speak to on a daily basis it's probably starting to feel like it's "us vs. the world."
But it doesn't have to be that way. 
You don't have to go it alone in the trenches…
And I know that because it's a lesson I learned over twenty years ago during another market crash. 
Back then things were a lot like they are now…
Fear was rampant…
And I was a newly-trained head clerk in the options trading pits of Chicago.
It was a true "baptism by fire" for me. 
But I got through…
Heck, I even profited handsomely.
Just like I'm doing right now…
March 3rd VXZ call = 367% gain. 

March 4th XLY  put spread = 170% in just a few days. 

February 18th WMT put spread = a 178% score. 

January 14th DISH call = 109% without breaking a sweat.

February 11th ETFC call = 1,421% home run!

January 28th FAST put  = 233% as the market fell. 

January 21st GLD call butterfly = 156% in the bag. 

January 30th XLB put butterfly = a 222% profit. 

January 2nd ARNC call spread = a fast 70%.   
There has not been this good of an opportunity to trade in YEARS.
I want to make sure you join me for the ride.
You'll see how you can get my best live mentoring in just a second.
But first, I want to share how having a "Market Mentor" can save you when the market crashes.
Following My Own 'Market Mentor' in 1998 Led to an Instant $50,000 Profit
It was September 1998.
Russia had just announced that it would default on its international debts. 
And the dominos started to fall… companies started going bust.
First was a money management firm named "High-Risk Opportunities" (perfect, right?). 
But the pain didn't stop there.  
By the end of the week, rumors started flying that Lehman Brothers (yes that Lehman Brothers) was in trouble. 
It was all hands on deck and I was in for the ride of my life. 
But what I and my four co-traders didn't know was the real trouble was brewing a thousand miles away at the headquarters of another hedge fund none of us had ever heard of – Long-Term Capital Management (LTCM). 
The firm had bet close to $100 billion – at 40-1 leverage – that calm would return to the markets and asset prices would converge to their normal trading range.
But that's NOT what happened. 
LTCM's creditors were none other than the biggest banks on Wall Street… Goldman Sachs, Merrill Lynch, and JP Morgan. 
Panic started to spread like wildfire…
LTCM's founders called Warren Buffett in search of a bailout. 
But none came. 
The market had spoken: They were dead in the water. 
The rush to raise cash was everywhere – and it was my job to fulfill the orders. 
The wave of selling spread like a tsunami… same as now. 
My job was to trade options for my trading-floor based firm on the S&P 500 index- the busiest options pit in the world even to this day. 
I frantically ran back and forth from the computers where we took orders to the trading pit where we shouted orders to other traders. 
The pressure became more intense when word spread around the room that a man who I regularly stood next to lost $1 million in a single day. 
The Federal Reserve cut interest rates in an emergency meeting…
Then the market rallied only to sell off again. 
Does any of this sound familiar to you? 
This is similar to what's happening today. 
By the time it was all over, the market had cratered from the highs just a month before. 
I'd never seen anything like it…
That's When I Noticed Something Weird
Another trader – let's call him Jim for anonymity – was just sitting there watching his computer screen.
Now Jim was a calm guy and his job was to watch our firm's order book and most importantly ignore the market noise. 
The world was ending and all he did was sit there.
Then it happened.
He stood up and handed me a ticket for a small order everyone else had missed. 
I ran it to the pit – a sprint I had made over 100 times that day already. 
Another trader was willing to fill the order and headed back to my team's part of the floor…
And I couldn't help but notice a big smile on Jim's face. 
"We just made $50,000 on that trade."
Jim had taken advantage of the volatility. Making a nice chunk of change in minutes.
And that's what you need to be doing right now…
Not watching CNBC and not making investment decisions off Tweets…
But looking for opportunities everyone is missing. 
Think about it. 
By keeping his eyes on the prize – even when the market was crashing – Jim had struck gold. 
That's when I learned that…
Having Access to the Right Information is the Key to Getting Rich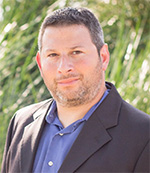 Hi, I'm Jay Soloff.
And I've been trading options for over 21 years.
And before I continue I'd like to get one thing straight…
There's lots of information out there…
And everybody has it…
The key is having the right information at the right time – just like Jim. 
Everything else is just NOISE.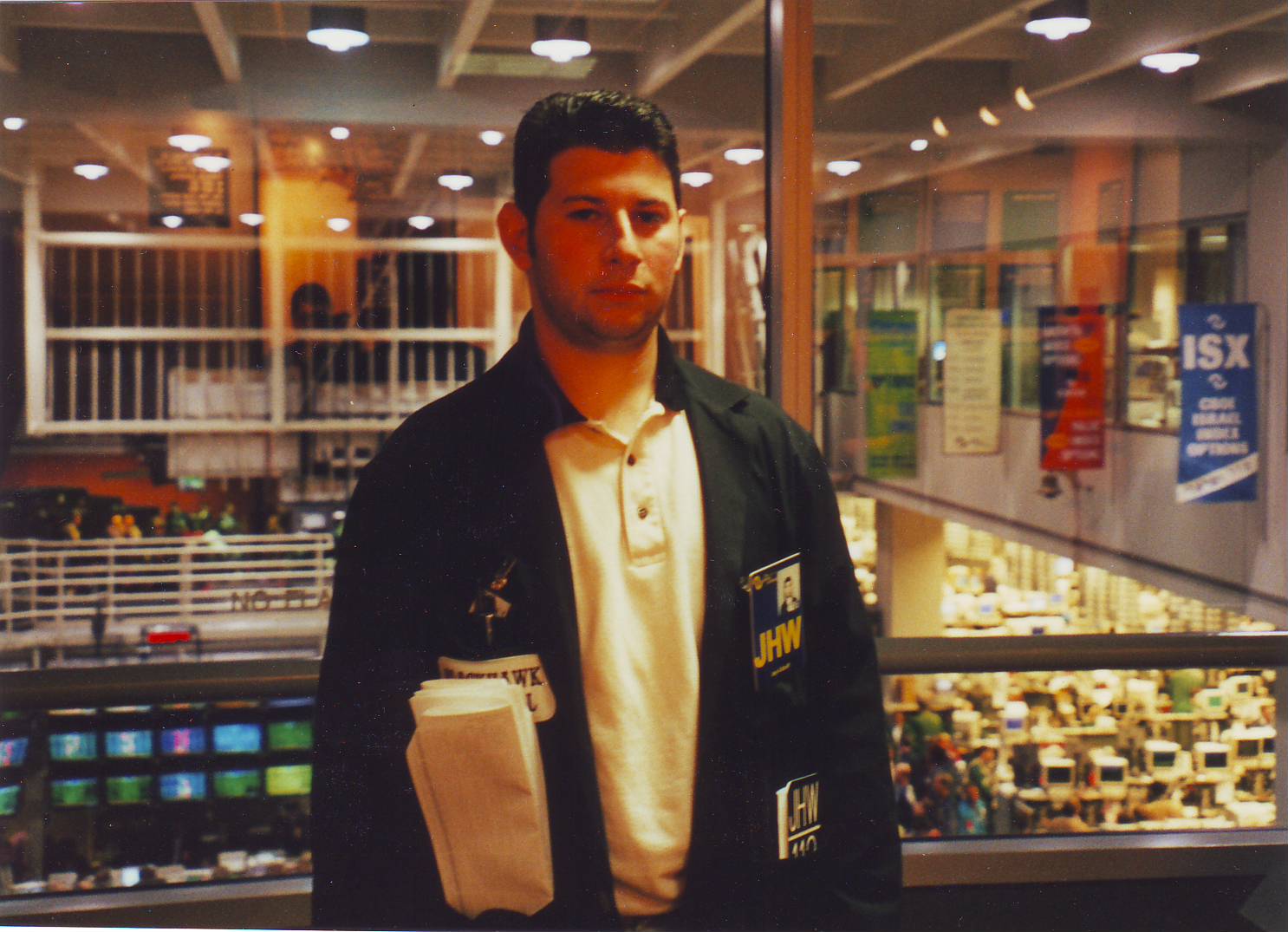 I started my professional options trading career in the best way possible: As a clerk on the pits of the largest options exchange in the world.
Basically, I made markets. 
Now, a Market Maker is like the dealer in a Vegas casino.
You know the guys it's impossible to beat?
That was me. 
I was the point person between the buyer and the seller of a security. 
In other words, I held the cards.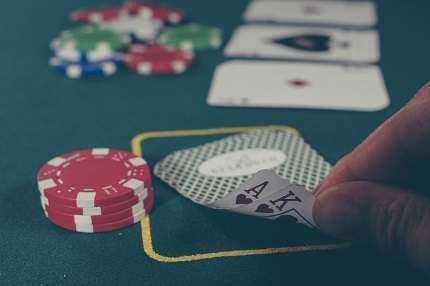 But unlike a Vegas dealer, I made my own money off the trades… by cashing in on the difference between the spread and the ask.
And that means I spent a lot of time researching, thinking about, and profiting from trading.
It was my career… I moved quickly and won big.
And that's where I learned about options, in the pits of the Chicago Board of Trade. 
Where the money comes and goes fast, and where time is of the essence.
You see, I'm no "armchair trader." 
I didn't start doing this as a hobby.
I spent years at the Chicago Board Options Exchange (CBOE)—the largest options exchange in the world…
And another two years at a trading desk in New York.
I made a lot of money…And I made a lot of friends.
But in the end, I wanted to do more than simply build out my wealthy clients' portfolios.
I wanted to take what I'd learned and offer it to individual investors like you.
Because in the end, you're like me.
You're not the "house" in our game of cards.
You're sitting down at the table… fighting for your livelihood, your family, and your retirement…
You need the kind of information I learned at CBOE and in New York…
You need the inside tips that only the "dealers" in the casino have.
And that's where I come in.
Turning the Tables on the House
I'm sure you've seen it in the movies… when the heroes need access to somewhere restricted, they turn to an inside man.
And as I'm sure you've already discovered, Wall Street can be a pretty restricted club.
You could use somebody on the inside.
Well, here I am… I'm your inside man.
You see, I still have all my contacts at CBOE and the New York Stock Exchange…
They're already in my email… and my phone.
We talk anywhere from once a month to a few times a week.
And we chat about everything markets… I get all the ins and outs of today's stock market.
All it takes is one press of a button, and I can tell you exactly what happened during the repo market scare last September and October…
I can dial up old friends to give you the inside scoop on who stands to profit and who stands to lose when Russia and Saudi Arabia are hammering out OPEC negotiations…
In fact, I've got the inside scoop on everything happening in today's market.
And that's the kind of information usually only the "house" has.
And that's why the game feels like it's rigged against little guys like you and me.
But I want to show you how you can profit off this exclusive information as well.
Because I can read the charts… and tell you what they mean…
I can interpret trends… and reveal how you can profit from them…
But most importantly… 
I can give you the inside scoop most individual investors are missing… straight from the horse's—or in this case, the Market Makers' mouths.
I mean, that's precisely what I've done for over 21 years.
Now, here's how I propose you get in on what I have to offer…
Let Me Be Your Market Mentor Twice a Week!
It's a conversation.
Use me as a resource.
Use me as a tool. 
Ask me anything. 
See what I'm trading. 
There's no newsletter to subscribe to…
No books to read…
I call these meetings between you, me, and a select few of our fellow investors and traders Coffee and Condors.
Think of me as the coach… the coach who trained with the major league players… and can bring one of them in to pinch hit for us anytime.
I'm talking about giving you exclusive access to all my thoughts—the thoughts of a professional Market Maker—on everything happening in the stock market today.
I mean, you can ask me ANYTHING.
You can ask about specific trades (But remember I cannot offer specific advice based on your financial situation). 
You can ask about longer-term trends…
Heck, you can even ask about how the weather in Brazil affected the soybean markets last Tuesday.
Or you can just kick back and listen…
While I update you LIVE on what I see happening in the market right now. 
Twice a week.
And if for some reason you don't feel like tuning in one of those days, you don't have to.
This is like sitting in on a college class. 
It's NOT high school. 
There won't be any tests.
And nobody's taking attendance.
If you don't feel like you have time to join me right then and there, no problem. 
I'll be waiting for you next time.
And you'll STILL have access to the video replay. 
So you can see what you missed when you do get a chance.
This Professional Options Trader Is on Your Side
Here's how it works…
Every Wednesday and Friday, at 1:00 pm EST, you can tune into a 30+ minute Zoom Call with me and your fellow Coffee and Condors members.
If you don't have time right then, don't worry. 
You can watch the video replay later.
But either way you slice it, that's at least 30 minutes, twice a week, where you get a deep dive into all my insights concerning the stock market.
These insights will take into account my own research PLUS everything I've learned from other market insiders over the course of the week.
Now, the call itself is interactive. 
So you can ask me absolutely anything via the Live Chat function.
Think of it as a twice-weekly, interactive "State of the Union" address. 
Only, the "union" we're talking about is the stock market.
And the address is only to other investors and traders like you and me.
But what's even better is you're not a distant TV audience. You'll be able to get any questions you have about anything I say (or don't say) answered.
We'll take deep dives into the internal mechanics of the stock market…
I'll reveal to you what my "network" says about current price action…
And I'll include instant trade ideas for you to start profiting from right then and there!
In other words, you'll hear straight from the horse's mouth what I'm doing—and my fellow Market Makers are doing—in the moment to make our livings off the stock market.
And if you have any questions, just ask. I'll do my best to answer them all.
What a Coffee and Condors Call Looks Like
Take March 9, 2020, for example.
Given what was happening, I think it's fair to say for my fellow "C&C" attendees that having a chat during market hours was a good move. 
I'm sure you remember….
That was the day all the major indexes took massive hits. 
Crude oil was down 20%.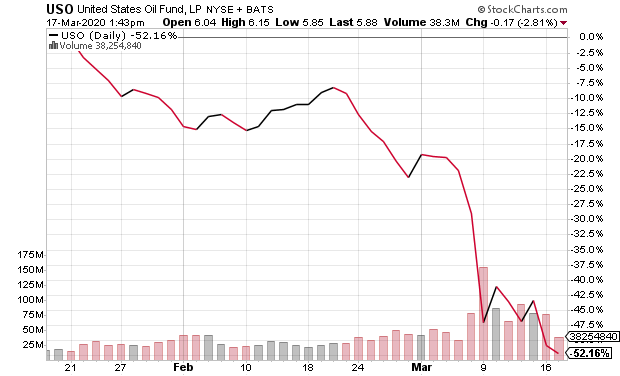 I told my Coffee and Condors listeners that this crash-like scenario was driven purely by fear.
I reminded us all of the other crashes our economy had made it through… whether it was Lehman Brothers in 2008 or the China Meltdown of 2015…
I pulled up the charts for the last 12 years of VIX volatility. 
And I pointed out what made that day's situation unique.
Then, I pointed out volatility by sector and asset class…
And we got down to business.
I explained to my listeners what it looked like was happening behind the numbers…
Where investors' fear was coming from and what it meant for the overall markets…
Where people were hedging, and where people were panicking.
Then, we looked at it from a different perspective—the cost of trades on the S&P 500.
I recommended my listeners consider put spreads if they wanted to capitalize on the fear in the markets right then. 
Because they'd be paying a premium for straight puts.
Then, I told them we should hold onto our options from the week before. 
Coffee & Condors Members Get Exclusive Access to My Trading Strategies in Real-Time
Of course, there were other trades I liked for my listeners right then, and I laid out a plan for what we could do over the next few weeks…
Energy companies were in trouble… Along with airlines, cruises, and entertainment… Discretionary spending was at risk… basic materials were at risk…
The markets were moving fast. But "C&C" members didn't miss a beat.
I even shared insights on where I thought there might be some government assistance over the long term….
And how I'd prepared my own investments for precisely this situation. 
So my listeners could discover how to do the same.
Then, we opened up the lines for a discussion…
And that's how pretty much every Coffee and Condor session goes…
We start with an introduction to

the day's top concerns

…

Then, we analyze the

current market action

…

Discuss our

trades from the past week

…

Offer some

new trade ideas

…

Open the lines up for a

Q&A

…

And finally, we finish off with some

closing remarks

.
If that sounds like the kind of discussion you could benefit from, you just might be the next participant in Coffee and Condors.
Here's How You Get In On All This Before Our Next Call
As I'm sure you can imagine, these kinds of coaching sessions could easily run somebody hundreds—if not thousands—of dollars.
But like I said before, the guys with thousands of dollars to spare already had me on their team.
Right now, I want to work with you.
Especially if you're the kind of trader who thinks you can profit from the kinds of conversations we have at Coffee and Condors.
Because if you don't believe these insights are for you, I urge you not to join our conversation.
But if you think you could profit from a stock market insider's twice-weekly trading updates, I want to remove every possible hurdle I can from your path.
And that means I'm offering you a very special introductory deal on Coffee and Condors today…
Now, usually Coffee and Condors runs members just $29 each month.
That's less than a dollar a day… even in February!
And that's already a steal of a deal…
But today, I'm going to do you one better…
If you respond right now, you'll get everything Coffee and Condors has to offer for the first three months for only $49!
Only after the introductory period is over will your membership automatically renew at $29 each month.
That's less than the cost of a cup of coffee at your local coffee shop! 
Heck, it's less than the cost of a single McDonald's coffee. 
And of course, if at any time you don't feel our conversations are serving you any longer, simply cancel.
There won't be any hard feelings…I know investors' needs can change.
But if you want to get the absolute BEST DEAL you can possibly get on our Coffee and Condors conversations right now… 
Because you know you're the kind of trader who can profit from these insights…
Simply click the button below to lock in your first three months for only $49!