For almost a year, the U.S. stock market—as tracked by the S&P 500—has cycled through a narrow trading range, frustrating both bullish investors and bearish investors. The frustration may continue if you have been waiting for a signal that the market has found either a bottom or its next bull market. The current "no-trend" trend could last for months.
But for us income investors, things are looking great. Here's what I'm looking at…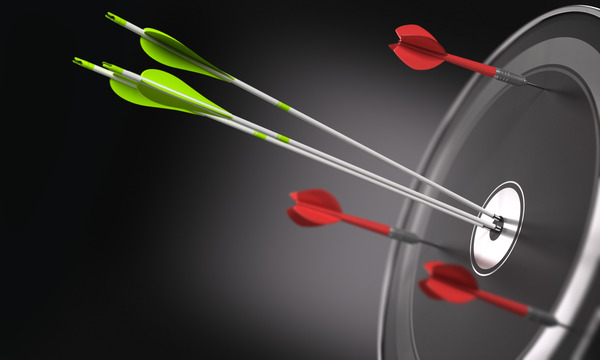 Let's start with some history. For illustration, I will use the SPDR S&P 500 ETF (SPY), which tracks the S&P 500 stock index. The 2020-2021 bull market peaked right at the start of 2022. From there, the market fell by more than 20% to become an official bear market.
The initial drop from early January through mid-June, 2022, saw a 22.7% decline in the index (using the ETF for the math). The two-month bounce back between mid-June and mid-August produced a 16.2% increase off of the low, but that peak was still down 10.2% from January's record high.
The summer rally was short-lived, and the SPY share price again declined to an October low of 27.5% below the record high set in January.
Since that October bottom, the market has struggled higher. Using the lower dotted line, SPY is currently up 9.2% from the initial bottom in June and equal to where the market was last May.
The point of this discussion is that for the last ten months, it has been impossible for investors to pick a bottom at which they feel it is time to get invested, and the uptrends have been very short-lived. I suspect that most investors have muddled through at best, jumping back in just as the short-term up-legs were near their peak and bailing out when it looked like the bear market had returned.
I expect the market to continue with the volatility shown since last June. The news swings almost daily between fears of an economic recession and the restart of the bull market if the Federal Reserve would just stop increasing interest rates.
I can't remember a year better than 2022 for income-focused investors. The market drops allowed my Dividend Hunter investors to buy the recommended investments at great prices and yields. The economy did fine, so dividends were stable and growing. I expect 2023 to be another great year if your investment goal is to generate a high-yield cash income stream. And why wouldn't it be?See below to see how to join me in collecting dividends every day on average in Dividend Hunter.
You can collect 1 dividend check every day for LIFE. To get started, all you need is as little as $605. Out of 4,174 dividend stocks, there are only 33 you need to buy to collect. Click here to get the full details.