The 2022 bear market hit high-yield stocks (except for energy stocks) hard, and my subscribers sent me many questions about the status of their investments. One stock, in particular, moved relentlessly down, making investors wonder if the company's big dividend was safe.
Last week, the patience paid off, and investors who averaged down are back to even, with a 25% lower share price.
Let's take a look at how this approach really pays off for dividend investors…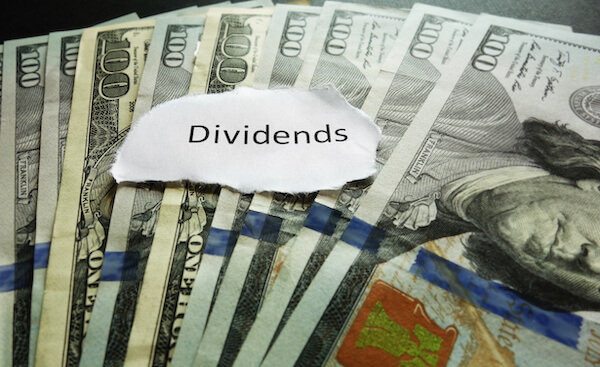 My addition of OneMain Financial (OMF) to the Dividend Hunter recommendations list was not very timely. I first recommended the stock in November 2021, soon after it peaked at just under $60 per share. From the fall of 2021, the share price declined steadily for a year. This chart shows OMF from October 2021 until October 2022. You can see the near straight-line decline and the share price halving.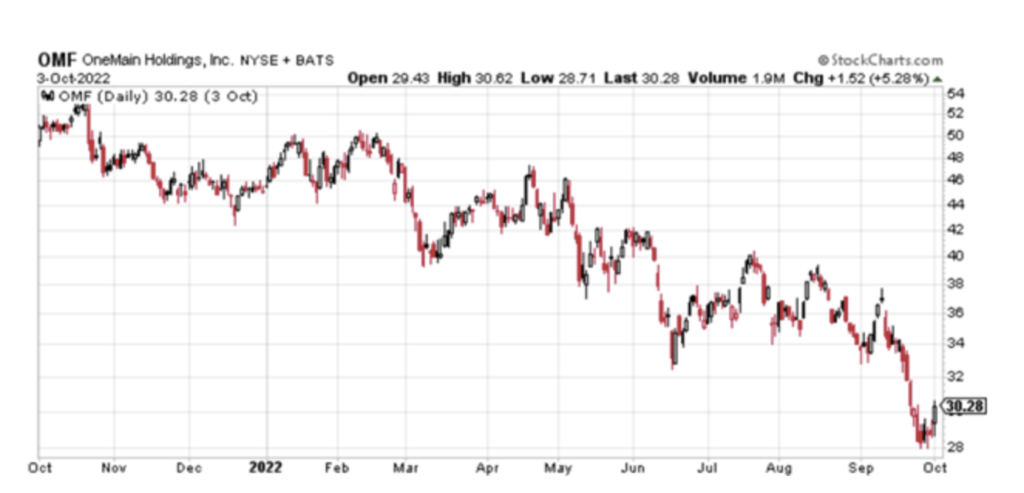 Through the year-long decline, I monitored OneMain's financial results, and the company continued to pay a $0.95 per share quarterly dividend. Earnings came in each quarter as expected, and for 2022, the company earned over $7.00 per share.
The share price bottomed in late September 2022 at just under $29 per share. From October until the fourth-quarter earnings were released last week, OMF reversed course, reaching $42.30 the day before earnings were announced on February 7.
Those earnings were in line with Wall Street estimates, and the company announced a 5% dividend increase, to $1.00 per share. The share price popped higher by more than 10% on this news.
The moral of this tale is that through the year-long decline, I trusted the fundamentals and continued to add shares. I recommended the same to my subscribers, suggesting building up a position with small purchases as the share price continued to fall.
I bought my first shares in November 2021 for $59.20 per share. By averaging down, my cost per share is now $47.60. My position is now close to profitable, and I suspect it will soon turn positive. Over the last year, I also earned $3.80 per share in dividends, and my position has a yield on cost of 8.5%.
The averaging down of OMF to a profitable position happened because I understood that the OMF financial results were fine and that the share price decline was unwarranted.