Last week, I went to fuel up my pickup truck and was shocked to see that gas prices had jumped overnight by $0.40 per gallon. Ouch!
I started digging into the cause, looking for an investment angle.
What I found reinforced my belief in what I think is one of the best investment opportunities in the energy sector…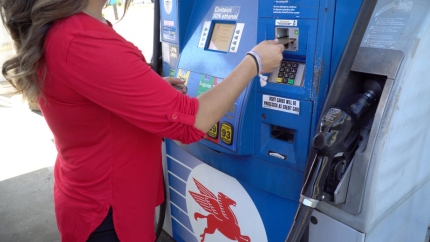 Many news outlets reported the price jump, referencing a GasBuddy post. I found the original post and here is the opening paragraph:
Drivers in Oklahoma, Missouri, South Dakota, North Dakota, Nebraska, Minnesota and Kansas: be ready. GasBuddy, the leading fuel savings platform saving North American drivers the most money on gas, today predicts that gas prices in these states will spike anywhere from 50¢ to $1 per gallon over the next several days. While there are few details on the particulars on what is driving the increase, trade sources tell GasBuddy a refinery outage may be to blame.
I live in South Dakota and was traveling through Iowa (also hit by the increase) and Minnesota. I don't remember seeing that magnitude of price increase in just a couple of days.
A few days earlier, I read an article titled: "'No Plan B, No Excess Capacity Anywhere': Oil Industry Warns of Looming Refining Crisis As 'Dirty' China Grabs Market Share." Here is an excerpt from the article (emphasis mine):
The lack of spare crude-processing capacity due to under-investment, and shutdowns happening more frequently with refiners ramping up on better margins and deferring planned work were common themes at the APPEC by S&P Global Insights conference in Singapore this week. That's left fuels like diesel and gasoline vulnerable to sudden swings when there are unplanned outages.
Here's how to play this.
Refining companies operate with the significant challenge of having the prices of both raw material inputs (crude oil) and finished products (including gasoline, diesel fuel, jet fuel, and heating oil) determined in the commodity markets. As a result, refiners need to be highly efficient to stay profitable when the spread between oil and fuel prices is tight. The efficiency means that profits can explode higher when the spread widens.
In the U.S., refineries are operated by a range of companies, from large, diversified multinationals like ExxonMobil and Chevron down to small, single refinery companies. To start investing in refining stocks, I recommend looking at the three large companies whose businesses focus exclusively on refining:
Phillips 66 (PSX) is a $55 billion market cap company that owns and operates 13 refineries.
Marathon Petroleum Corp (MPC) has a $62 billion market cap and owns and operates 13 refineries.
Valero Energy Corp (VLO) has a $50 billion market cap and owns and operates 15 refineries.
One of these refining stocks is in my Monthly Dividend Multiplier newsletter recommended portfolio. The stock is on the portfolio due to a 2018 merger and has performed very well for my subscribers. I view all three as equally well-run, with comparable investment potential.