The semi-meltdown of the banking sector last week has investors, particularly income-focused ones, re-evaluating their holdings.
To add stable income to your portfolio, take a look at energy infrastructure stocks. Right now you can get some of my favorites at some very attractive yields.
Here they are…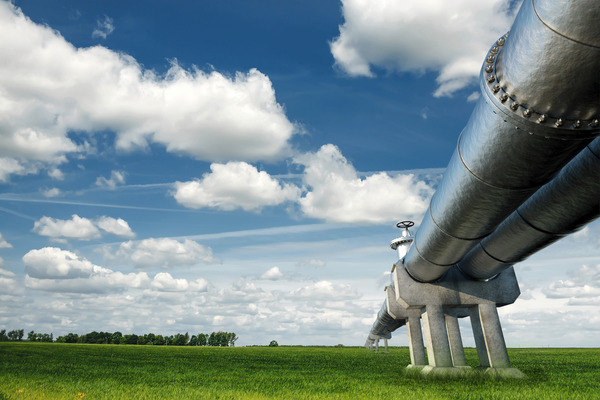 The wipeout of Silicon Valley Bank spread contagion through finance stocks of every kind. The contagion was not more runs on banks. It was a contagion of investors dumping shares, pushing prices lower and lower. The selling will eventually taper off, and the best finance real estate investment trusts (REITs) and business development companies (BDCs) are great deals now. But they also come with a lot of volatility.
The purpose of a diversified portfolio is to have investments that move counter to each other as different stocks and sectors go in and out of favor with investors.
Energy infrastructure stocks—particularly master limited partnerships (MLPs)—currently provide a stable counterweight to what has happened to financial company stocks.
Energy infrastructure companies, also called energy midstream companies, own and operate assets like pipelines, storage terminals, and processing plants. Revenues are fee-based, typically on long-term contracts. Investors like midstream stocks for stable and growing dividend payments.
Before the 2015-2016 energy sector crash, most midstream companies were organized as MLPs. The crash forced many companies in the sector to restructure their business models, and now about half are corporations, and half still use the MLP structure. MLP investments are partnership units, meaning investors receive Schedule K-1s for tax reporting. Many people do not like the added complications that come with K-1s, so MLPs almost always yield more than similar corporate midstream stocks.
I recommend getting around the K-1 issue by investing in MLPs through an ETF, which will send a Form 1099 for tax reporting.
Year to date, the ALPS Alerian MLP ETF (AMLP), which tracks the Alerian MLP Index, has provided a stable share price and a positive return of just over 4%. In 2023, some stability in your portfolio can help with sleeping at night.
I do not recommend AMLP to my Dividend Hunter subscribers. The InfraCap MLP ETF (AMZA) is my MLP ETF of choice. AMZA is actively managed, and that management has paid off compared to the index tracking AMLP. Year to date, the AMZA share price is up 8.6%. Dividends contributed an additional 1.5%.
AMZA pays stable monthly dividends. The dividend increased by 9.1% for 2023, and AMZA yields 8.9%.
Silicon Valley Bank, Signature Bank, First Republic Bank, and now Credit Suisse... The Fed's interest rate hikes are putting more and more pressure on weak banks.
Your investment portfolio could be exposed.
But this revolutionary new AI investing tool can help you figure out if your investments are at risk, what to do about it, and find new opportunities for you to invest in.