A common question about the various options services from Investors Alley is how they are different from one another. Below are concise descriptions of each service to help guide you on which may be right for you.
Investors Alley currently offers several options trading and education services, including:
48 Hour Income
Options Insiders
Weekly Income Accelerator
11-Day Trader
Options Trading Mastery
48-Hour Income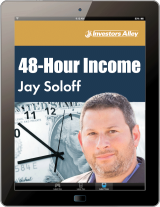 48-Hour Income is the first strategy of its kind where you can get in and out of trades in… yes… 48 hours.
If you're looking for income that's faster than dividends, but less cash intensive than covered calls, 48-Hour Income is the best product for you.
This is not just a bull market strategy either. During the bear market of 2023, Jay Soloff was able to get in and out of trades for regional banks, biotech companies, and more. Jay's been trading for over 23 years and this is going to be his most popular strategy he's ever released.
Your trading starts every Wednesday afternoon with Jay's live trading room showing you the newest trade set-ups, how to enter them, and instructions on how to take profits. Then before close of market Friday you'll get a text from Jay telling you when to take profits. It really is that easy.
48-Hour Income's main strategy would've beat the market in 2019, 2020, 2021 and 2022. It's worked in every environment.
Options Insiders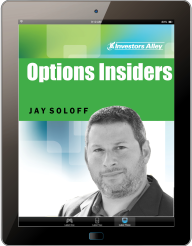 Options Insiders is an upgraded version of Options for Income for those traders who want more trade ideas, more commentary, video, and faster delivery of trade recommendations via text alerts. Options Insiders additionally comes with a weekly video recap of all open trades and a monthly live strategy session. Insider trades tend to be more advanced spread trades (but debit trades only, no margin account necessary).
Because Options Insiders comes with everything that a subscription to Options for Income does, in addition to it's own features, a subscription to Options for Income is required for Options Insiders membership.
Weekly Income Accelerator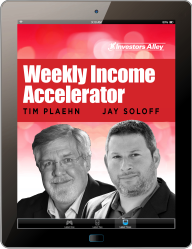 This is a covered call trading service jointly run by Tim Plaehn and Jay Soloff. Weekly Income Accelerator is published monthly and includes periodic – about once a week, give or take – trades.
These are delivered via text message and email. The service also comes with exclusive training videos, special research reports, and monthly live strategy sessions with Tim and Jay.
11-Day Trader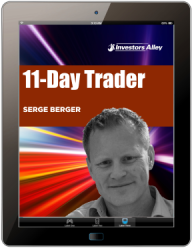 11-Day Trader is a trading service from Serge Berger with the stated objective of delivering winning trades that are open for approximately 11 days – sometimes a little more, sometimes a little less.
Serge sends subscribers between four and eight trades per month depending on prevailing market conditions. Trades are sent by email and by text alert directly to your phone. The service comes with training videos to help you get started. Additionally there are weekly video updates and a monthly live Questions & Answers call with Serge.
Level 3 authorization is required to make Serge's trades in your own account; check with your broker for details.
Options Trading Mastery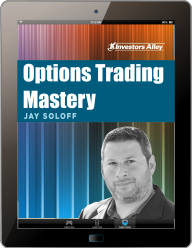 This is a complete options training course from Jay Soloff based on his years working in the "pit" at the Cboe.
This 11-part training course will take you from the beginning of just learning to trade options to more advanced topics like vertical spreads, calendar spreads, options butterflies, and trading condors.