It's gratifying to see the Wall Street Journal catch up with advice I have given to my Dividend Hunter subscribers for several years.
They've finally discovered how to eliminate the main problem with investing in bond funds.
They're late to the party, though – I've been telling my readers that for ages.
Let me show you…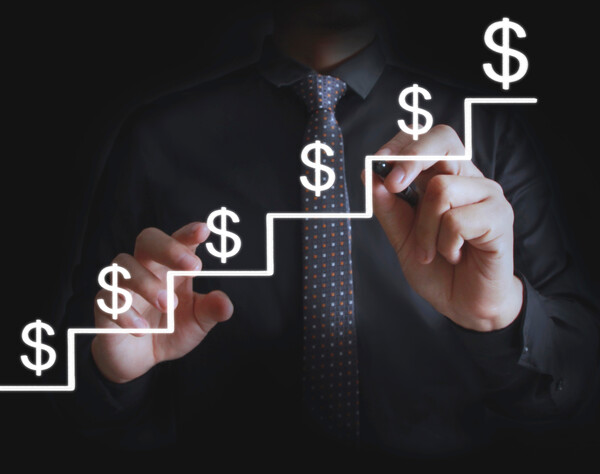 I'm talking about defined maturity bond ETFs, as long-time readers may have guessed.
A recent Wall Street Journal article, "These Funds Offer a Way to Lock In High Bond Yields," highlights the benefits of what they labeled as "defined maturity bond funds."
This type of fund owns bonds that all mature near a specific date, typically by the end of the target year. This structure contrasts traditional bond funds, which continuously trade bonds to maintain a specific average maturity.
If you buy an investment bond, which could be a Treasury bond, a municipal bond, or a corporate bond, you will earn the yield to maturity in effect at the time of purchase if you hold the bond until it matures.
Bond prices adjust for changing interest rates by moving in the opposite direction of rates—so when interest rates go up, bond prices go down. However, if you hold a bond until it matures, you will earn the positive return you signed up for when you bought it.
With interest rates increasing, traditional bond funds—either ETFs or mutual funds—have posted negative returns for three consecutive years. If you instead invested in a defined maturity ETF that matures in 2023, you would have a positive return when the fund redeems in December.
On March 10, 2022, I purchased the Invesco BulletShares 2023 Corporate Bond ETF (BSCN) shares. Interest rates were lower then, and the fund will produce a 3% average return.
Currently, yields on these funds are much higher. Target maturity bond funds are offered by Invesco, called BulletShares, and BlackRock with their iShares iBonds funds. You can choose from funds investing in Treasury bonds, municipal bonds, investment-grade corporate bonds, and high-yield bonds.
You can choose from funds with maturities of up to 10 years. The fund series lets you set up a traditional bond ladder, the smartest way to invest in bonds. Both companies have tools to tell you exactly what returns you would earn. Here is a four-year ladder using the Invesco High-Yield BulletShares funds:
The yield-to-maturity column is the annual return you will earn if you buy shares now and hold them until they are redeemed. These funds pay monthly dividends; the distribution rate shows the dividend yield.
Locking in 8% plus yields, with the certainty that you will earn those yields, makes a lot of sense in today's investing environment.
If you want to retire comfortably, stop what you're doing.
There's a better way.
A way to stop buying stocks and bonds - like anyone's doing that these days, and start buying the income you need to live the retirement of your dreams.