With the start of the third quarter of 2023, I am struck by the tremendous opportunities for investors from the different high-yield categories. Business operations are stable to growing, yields are fantastic, and share values remain below historical norms.
Investors who get into these categories now will be thrilled over the next few years.
Here are some of my favorites…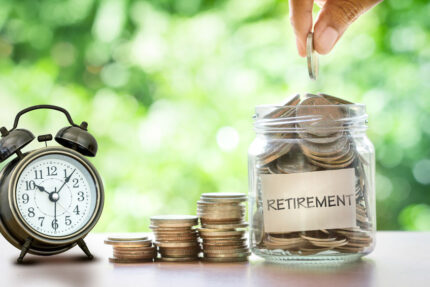 My Dividend Hunter service provides a recommended portfolio of high-yield investments. I divide the recommendations into three categories: Stable Dividends, Variable Dividends, and Fixed Income. The Stable Dividends category has a current average yield of over 9%. At the same time, 90% of these high-yield prospects are either growing their dividends or paying supplemental payouts.
Let's look at a few sectors that will drive excellent yields and gains going forward. I will use ETFs to illustrate the current prospects, but in most cases, my recommendations will be individual stocks in these sectors.
The approximately 50 business development companies (BDCs) all benefit from higher interest rates. BDCs lend to small-to-medium-sized companies. By law, a BDC's business structure limits the amount of leverage it can use. At the same time, the money they lend is almost 100% variable rate. As a result, as the Federal Reserve has jacked up interest rates, net investment income earned by BDCs has skyrocketed. To illustrate the potential, VanEck BDC Income ETF (BIZD) currently yields 11% and has posted positive share price appreciation year to date. I have four of the highest-quality BDCs in the Dividend Hunter portfolio.
The energy midstream sector provides gathering, processing, transport, and storage services between upstream producers and downstream energy commodity users. These companies use both corporate and master limited partnership (MLP) structures. Midstream businesses generate stable revenues from long-term contracts. I have never seen the midstream group with better free cash flow coverage of its dividends, which will allow these companies to grow dividends from their current high yields. For example, Plains All American Pipelines (PAA), which yields 8%, has committed to doubling its dividend rate over the next six-to-eight years. The Alerian MLP ETF (AMLP) currently yields 9%. I show my Dividend Hunter subscribers the best ways to invest in this sector.
Rising interest rates have produced a unique opportunity from preferred stocks. Preferred shares typically pay a fixed coupon rate; however, when they become callable, some preferred stocks switch to a variable coupon rate. These shares are referred to as fixed-to-floating preferred stocks. With interest rates now much higher than they were a couple of years ago, the yield can jump dramatically when a preferred stock goes to the floating rate. Also, many of these preferreds trade below the $25.00 per share price that would be paid if the issuer decides to call in the shares rather than pay the higher floating rate. For example, Air Lease Corp. Preferred A (AL.PA) trades for $22.75 with a 6.15% coupon rate, giving a current yield of 6.75%. The AL.PA shares go fixed-to-floating in March 2024. If interest rates are at current levels, the new coupon rate will be 9.17%.
I know that the portfolio managers for the Virtus InfraCap U.S. Preferred Stock ETF (PFFA) are very aware and actively managing the portfolio to take advantage of the fixed-to-floating phenomenon. PFFA currently yields 10.4%.I have run the Dividend Hunter service for almost a decade. I can't remember a better time to start or add to the best high-yield opportunities. To see how to join in, take a look below.
As inflation continues to hurt the lives of everyday people and the economy falls further into recession...

You can't afford to buy stocks and wait decades for "capital gains"...

You need a way to collect income NOW...

And 30-year investing veteran Tim Plaehn says he's developed a strategy that pays out income checks every day on average...

>>Click here to learn how he grows his wealth in a tough economy.