Major changes are underway at Alibaba (BABA), China's best known e-commerce company, which was founded 24 years ago by Jack Ma.
And this time, Ma is hoping for better results. The last time Alibaba made a big move to reorganize its business, the company set in motion a chain of events that led to a proverbial train wreck—a clash with Chinese regulators, the disastrous cancellation of what would have been the world's biggest IPO (of its fintech unit Ant Group), and a crackdown by the government on Big Tech.
This time around, Alibaba hopes to please both investors and Beijing bureaucrats with a major restructuring into six business units.
In a way, it's reminiscent of the forced breakup of the old "Ma Bell" telecommunication system by the U.S. government (a consent decree signed on January 8, 1982) into seven regional "Baby Bells" that were ultimately formed in 1984.
Let's take a look…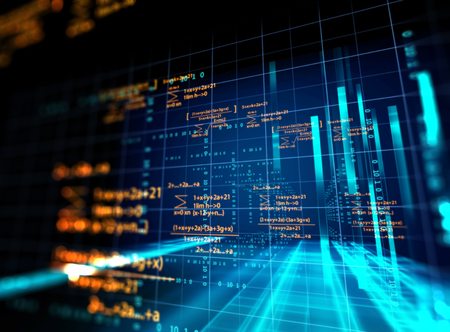 BABA's Restructuring
It appears that Alibaba presented its restructuring plan to China's regulators before announcing it publicly and received positive feedback from Chinese regulators that remain eager to see China's tech giants slim down their empires.
The company portrayed the revamp, in which Alibaba itself would become a holding company, as a way to "unlock shareholder value and foster market competitiveness."
Alibaba certainly needed to do something. Its shares had lost more than 70% of their value since Jack Ma made a 2020 speech criticizing China's financial watchdog and banks. It was languishing near where its ADR began trading in the U.S. in 2014.
Under the proposed restructuring, Alibaba's six new business groups will be focused on: e-commerce; cloud computing; local services (food and grocery delivery, mapping apps); logistics; digital commerce (Lazada, AliExpress, etc.); and media (Youku, Alibaba Pictures, etc.). The company's main moneymaking units—its Taobao and Tmall e-commerce platforms—will remain wholly owned by the main company, Alibaba.
These six business units had already been operating separately for several years, so IPOs for all of them over the next several years would not be a surprise.
What's It Worth?
Goldman Sachs analysts estimate Alibaba's e-commerce business holds the vast majority of its value, worth about $103 a share, followed by Ali Cloud at $16 a share, and its international business at $12 a share. Goldman estimates that all the units combined are worth $137 a share.
However, I would not be surprised to see some of these "Baby Babas" actually fold, the cash generated by Alibaba's e-commerce is spread across the other businesses. In effect, the subsidies will end with no money engine to feed the other businesses. This is a conglomerate that may be stronger as a whole rather than as individual business units.
But some of the Baby Babas will be able to stand on their own.
One of these is Alibaba's logistics unit, Cainiao. Not only does it deliver throughout China, but it also ships packages that shoppers have bought on AliExpress, the group's international sales platform.
In the fourth quarter of 2022, Cainiao was Alibaba's fastest-growing business line, with sales up 27% from a year earlier, and it was operating at nearly break-even.
Alibaba's cloud computing unit could also attract investor interest. Its business is recovering smartly after China's zero-COVID policy lockdowns ended.
And since the Chinese government is pushing for semiconductor independence from U.S. influence, it would not be a shock to see Alibaba's semiconductor unit, T-Head, get funding from government-related entities and possibly IPO.
However, don't look for an IPO of Ant Group yet. It has been in limbo for more than two years and is yet to complete a government-mandated revamp. To appease regulators, Ma opted to give up control of Ant in January. That change, under Hong Kong listing rules, will delay any IPO for at least a year.
Buy BABA
BABA's stock has rallied a good bit on the back of this restructuring announcement. It has jumped from about $86 a share to over $100 a share.
Yet, it still is very cheap, trading at just at 8 times forecast EBITDA. That is a third below the valuation of Amazon (AMZN).
I believe, thanks to the restructuring, investors will be more inclined to value Alibaba using sum-of-the-parts valuation. And I am more in the camp of Morningstar than Goldman Sachs on that valuation.
Morningstar thinks Alibaba is significantly undervalued. Under a sum-of-the-parts valuation, its analyst Chelsey Tam said "Assuming a 20% holding discount of all the five business segments, we value Alibaba at $172 per ADS…The shares are trading at just 11.6 times next-12-month P/E as per PitchBook as of March 30, which is undemanding. We think the current market capitalization ascribes zero value to all the other five businesses, its 33% stake in Ant Group, and all the strategic investments booked on the balance sheet."
Alibaba's internet services had annual active consumers of over 1 billion as of March 2022. And core annual active users on Alibaba's China retail marketplaces had a retention rate of over 90% for the year ended September 2021. Those are impressive numbers.
I also think that BABA's Ant Group stake and its ownership in China's leading logistics company, Cainao, are being valued at near zero by investors, so around $150 a share is fair value for its stock. That's makes its current stock price a bargain, a rarity in the current stock market.
BABA is a buy anywhere under $110 a share.
It's raised its dividend 37.5% on average, could be acquired, benefits from rising interest rates, trading at massive discount, and pays an 8% yield. This is my top pick for income during a rough market.Click here for details.