The war in Ukraine certainly boosted energy stocks in 2022. But it also lit a fire underneath another sector: defense stocks.
Shares in defense companies have surged in recent months, eclipsing the gains seen in the wider stock market averages.
An MSCI global benchmark for the sector is up almost 30% in dollar terms since the start of October. That is 15 percentage points more than the broader gauge of worldwide equities.
Here's the best stock to ride this trend to profits…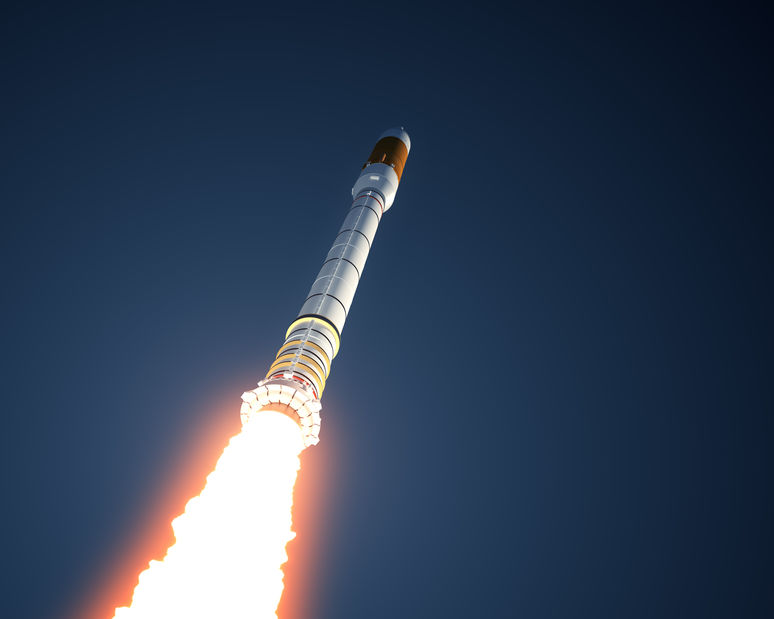 The gains reflect two things. First, investors are betting on the promises of increased military spending by western governments to help Ukraine's war effort against Russia. Second, there is a growing conviction among investors that the conflict in Ukraine is unlikely to end quickly. Since the autumn of 2022, there has been a realization that the war would take longer than originally thought, and that Ukraine would require more ammunition.
Following the rally in the final quarter of 2022, Robert Stallard, analyst at Vertical Research Partners, said in a note on the sector: "…we reckon that 2022 was the best year of defense stocks over the last 40 years."
Most investors are focused on the Big 5 in the sector: Lockheed Martin (LMT), Raytheon Technologies (RTX), General Dynamics (GD), Northrop Grumman (NOC), and Boeing (BA).
However, I'd like to focus instead on the sixth-largest company in the defense sector, L3Harris Technologies (LHX).
L3Harris
This company was formed in 2019 via the merger of L3 Technologies and Harris Corporation, with an annual revenue of $17.8 billion. It is best known for communications and electronic technologies embedded in weapons systems, such as sensors, as well as for its involvement in the space program.
L3Harris's three main business segments are: Integrated Mission Systems (39% of sales), Space & Airborne Systems (35% of sales), and Communication Systems (26% of sales). Its largest customers are departments and agencies of the U.S. government and their prime contractors, including Lockheed Martin and Boeing.
L3Harris Technologies has come to the fore recently because it is responsible for making the position and navigation unit for the Himars (high mobility artillery rocket system). That is the truck-mounted rocket launcher that has been crucial for the Ukrainian army in its fight against Russia.
The 2019 merger between L3 and Harris has generated research and development as well as increased production scale to lower unit costs and boost bidding competitiveness for defense contracts in high priority areas for the Pentagon. These areas include air and space asset components and cutting-edge intelligence, surveillance, and reconnaissance (ISR) equipment. The company's strong competitive position in military electronics and ISR are great because these segments will see a rising share of defense budgets over time.
The benefits of this ongoing integration should coincide perfectly with unusually high growth in U.S. and allied defense spending in 2023-2024, as funding is stepped up to deter further Russian aggression in Ukraine.
Aerojet Rocketdyne Deal
Another big reason I like L3Harris Technologies is its recent agreement to acquire Aerojet Rocketdyne, the last independent domestic maker of missile propulsion systems, in a $4.7 billion deal. Aerojet Rocketdyne had $2.2 billion in sales last year.
Lockheed, Raytheon, and Boeing—the three main tactical missile contractors for the Department of Defense—rely on Aerojet Rocketdyne (and a Northrop Grumman subsidiary) for critical components, such as rocket motors. Its acquisition will make L3Harris a more important subcontractor for these companies, as well as for the Pentagon.
Aerojet Rocketdyne's rocket systems have been important on the Ukrainian battlefield also. They provide the propulsion systems for the Javelin and GMLRS (guided multiple launch rocket system) missiles the U.S. has provided. GMLRS are shot out of Himars.
If the deal is approved, the combined companies will have revenues of around $20 billion, still well below the Big Five.
L3Harris Dividend
L3Harris pays a decent dividend. In February 2022, the company raised its quarterly dividend by 10%, to $1.12 per share ($4.48 annually). Then, on February 24, L3Harris Technologies approved an increase in the company's per-share quarterly cash dividend rate from $1.12 to $1.14, commencing with the dividend for the first quarter of 2023, payable March 24, 2023 to shareholders of record on the close of business on March 10, 2023.
The dividend corresponds to an increase in the annualized rate from $4.48 to $4.56 (yield is 2.2%) and represents the 22nd consecutive annual dividend increase for the company.
Based on my expectations for growth in the company's businesses and solid cash flow, I look for even further increases in the payout. Argus dividend forecasts are $4.70 for 2023 and $4.94 for 2024. L3Harris also has a share buyback plan. Shares outstanding were down 2% year-over-year at the end of the latest quarter.
L3Harris Technologies is a buy in the $190 to $220 range.
AI has completely transformed the way we as a society live, work, travel, communicate, and learn. And now, it can transform the way you invest, too.
With this new AI investing assistant, you can simply ask "What are the next tech trends to invest in?" or "Which funds pay the highest dividends?" - and immediately get the right response you need to understand and develop your portfolio.
Today, you can get access to this finance AI for $0 over the next 30 days. Click here to get started.