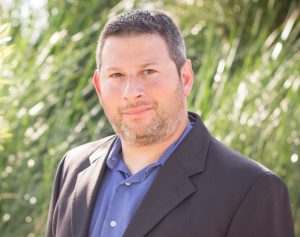 To get Jay Soloff's options income research delivered straight to your inbox, free-of-charge, click here.
Jay is the lead Options Portfolio Manager at Investors Alley. He is the editor for Options for Income, an investment advisory bringing you professional options trading strategies, with all the bells and whistles of Wall Street, but simplified so all you have to do is enter the trades with your broker. He believes in combining income generating, high probability strategies with targeted buying opportunities to succeed in any market condition.
Prior to his work with Investors Alley, Jay was a professional options market maker on the floor of the CBOE (Chicago Board Options Exchange), the largest options trading exchange in the world.  He also worked with Wall Street firms to help design options market making software for trading on electronic exchanges when those exchanges first came to the U.S. Jay was a senior analyst at a hedge fund, where he worked closely with multiple options trading funds employing some of the most cutting edge strategies in the field. Over two decades ago Jay got his start at the Kansas City Board of Trade in the Wheat Futures pit.
Jay currently lives in Arizona where he has focused on options trading advisories and teaching individual investors how to successfully trade options for the past seven years. He has a degree in economics from University of Illinois, Champaign and two Masters degrees from Arizona State University: an MBA and Master of Science in Information Management.
With 20 years of experience in options, Jay's focus is on making professional options strategies available to anyone who wants to learn. He specializes in teaching traders how to use volatility to trade options like a pro.
Jay runs the Options for Income and Profit Wheel 360 trading advisory services as well as offering an 11 part options training course called Options Trading Mastery.
He's also teamed up with dividend and income expert Tim Plaehn with Weekly Income Accelerator, a covered call service for income focused investors.