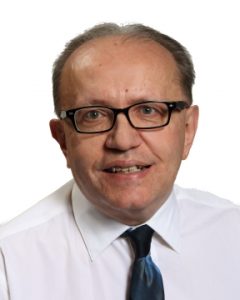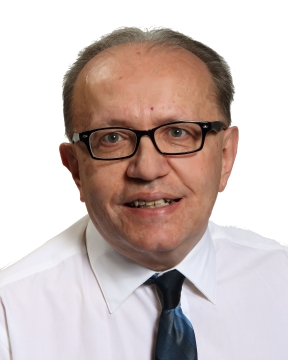 Tony joined the Investors Alley team in September 2016 and is currently editor of Premium Digest, a free Saturday newsletter exclusively for Investors Alley premium members.
For nearly two decades, Tony worked as a broker and a trading supervisor at a branch office of a major, well-known discount brokerage firm.
While a supervisor, he oversaw a team of up to a couple dozen brokers and back office personnel. Among his supervisory duties were making sure all employees complied with regulatory requirements, and the approval of all customer applications for an account received at the branch location.
In addition, Tony was responsible for resolving all customer concerns and disputes. On occasion, during periods of market volatility, this involved multi-thousand dollar decisions on trade disputes/errors.
Nevertheless, Tony still found time to meet with retail clients face-to-face on a daily basis. Sitting down with people and working out an investing plan to achieve their long-term financial goals was always one of Tony's passions.
This mainly involved helping clients choose the right investments to meet their goals while making sure the investments were suitable for a client depending on factors such as their risk tolerance, age and the amount of assets involved.
Another of Tony's passions – ever since his childhood days – was writing. He was encouraged by his high school English and Literature teacher to pursue writing as a career.
But the opportunity did not present itself until about a decade ago for Tony to combine his two passions and he began writing about the financial markets.
Tony has written for a number of investment newsletter companies including Motley Fool, Street Authority, Emerging Money, Streetwise Reports, Commodity HQ, ETF Trends, Wyatt Investment Research, Investopedia and Seeking Alpha. He also had the pleasure of writing for three of Agora Publishing's flagship products – Money Morning, Wall Street Daily, and Investment U.
In addition, Tony has appeared several times as a guest on America's Voice for Energy (a show on the nationwide internet radio network America's Web Radio) for his expert views on the energy market.
Tony's goal is to scour the investment world, no matter where it takes him, to find subscribers the best growth prospects.
And as his investment style is bit like his favorite investing legend of all time, Sir John Templeton, he always tries to find that growth at a reasonable price.
But that doesn't mean he will ignore new, fast-growing technology sectors. Quite the contrary. But don't expect the picks to be consensus ones, as you see on CNBC and elsewhere.