Fellow Investor,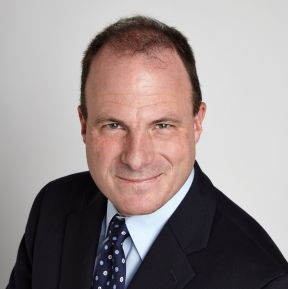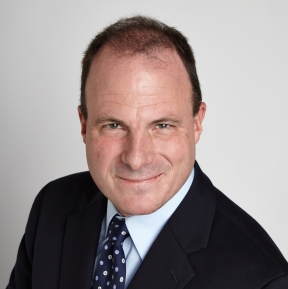 I am honored to be a part of Biotech Gems.
Before we dive too far into specific stock recommendations I'd like to share with you a bit about my background and approach to investment research.
I have been investing for over three decades and have been obsessed with the markets and equities for as long as I can remember.
In the past decade I have been a hedge fund manager, a trader and a professional financial journalist including being a daily columnist on Real Money Pro.
I've also been increasing my exposure to biotech and biopharma stocks as I've become better at picking out the winners from the losers. Over the last several years each of my other newsletters has had exposure to winners in the biotech sector and I figured it was only a matter of time that I go all in and start an advisory service focused solely on this burgeoning space.
Had I grown up on the east coast I am sure I would have matriculated to Wall Street after graduation. However, being closer to the west coast I spent twenty years moving up the corporate ladder in technology. I never lost my interest in the financial markets though. I continued to research and manage my own portfolio, enjoying a great deal of success over two decades.
After 20 years at the same company and having accumulated enough in my retirement and brokerage accounts I "semi-retired" in my early 40s; I jumped at the chance to take a severance package and started a small hedge fund with two partners in 2008, six weeks before the Lehman Brothers collapse.
Although the fund easily outperformed the S&P 500 in three of its four years of existence, running a fund was proving to be a huge distraction from my first passion: stock research. So we decided to shut it down in 2011.
One of the offshoots of the fund was the launch of a new career in financial journalism. I had started writing and blogging about investment ideas on Seeking Alpha to attract attention to our nascent hedge fund.
My posts proved to be popular: I have over 25,000 followers, am adding 40 – 50 new followers every day and am ranked #1 in Healthcare and Biotech Stocks. Talk about validation.
And they have provided myriad profitable investment ideas and soon there were several thousand regular followers of my posts, in addition to many more who just read the articles from time to time.
This also led to being noticed by Jim Cramer's TheStreet.com where I have been a daily columnist for Real Money and Real Money Pro for over three years. Some of my more satisfying moments of the past few years are the hundreds of "thank you's" from readers for helping them identify investments that have doubled, tripled, quadrupled or better since they purchased them. For some of these readers these have been truly life altering events.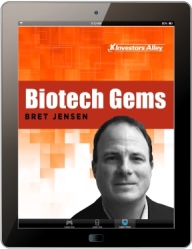 Biotech Gems is the next phase in my evolution as a trader, investor, analyst, and journalist.
Offering my research and investing ideas in the form of a newsletter provides several advantages compared with my other writings.
It is a medium where I can do much deeper dives into equities I believe have attractive long-term potential. They are my best ideas in the biotech / biopharma space that I have done extensive research on and hold in my own portfolio.
That last part is important and I'll disclose right now that I personally hold positions in the stocks that I recommend in this letter. I do this because I firmly believe in their potential and like you, I'm investing in the market to make money.
With each recommendation, I'm putting not just my reputation as an analyst on the line, but my very own personal funds. As the old saying goes, "I have skin in the game." Of course, with every write-up I'll clearly indicate my position in the stock.
I already do extensive research in the biotech area for ideas for my own portfolio. Biotech Gems is my way of sharing the best investment ideas I find.
Frankly, I could have been just as satisfied continuing deep dive research on powerful biotech stocks for my own portfolio… just keeping them to myself and profiting (I'm already doing that anyhow). But lately I've had many readers of my articles with Investors Alley, Seeking Alpha, and Real Money asking for more.
They see my track record. They know I'm in the top percentage of all analysts on Seeking Alpha and as I said earlier, I have become their top ranked Healthcare and Biotech Investment experts. Investors want part of the action.
You want to be part of the action.
You want to be part of the success that allowed me to retire in my 40s.
You want the kind of success like I have that gives me money to more than cover the bills and afford the lifestyle that I've always dreamed of.
Pick up and travel somewhere exotic? No problem.
Catch the game (any sport) and get front row seats? Just pick the date.
Enjoy a night on the town with friends and not worry about the bill? Easy.
Tuck a bit away for when I'm older? Well, that's covered, too.
You see, money isn't everything. That's true. But enough of it can make life much more enjoyable, easier, and carefree. It allows you to do the kinds of things you once only dreamed of.
And other than working more hours each day, every week, all year, investing in the market is one of the very few ways you can get the extra money to upgrade your lifestyle.
It's the kind of lifestyle that more and more of the subscribers to Biotech Gems are finding themselves accustomed to.
Just look at some of the emails that I get on a regular basis from my subscribers:
"Coincidentally, the same day the RLYP announcement hit the street, my wife saw the recurring quarterly subscription charge on our credit card that I pay you all and was questioning the value of that. I said let me show you.  I pulled up my brokerage account and showed her the $14,000 "profit" I made with just RLYP in one day. I said, "that's why." She smiled and I'm guessing she'll never ask that question again. Thank you Bret and team! " – David G.
"I will pocket just about $100,000 profit (invested in Relypsa across multiple accounts).  Sweet victory! You mentioned you'd likely sell by end of this week unless 'other buyers or rumors of other buyers emerge' — I'm holding on until I receive an update from you. Many thanks.  LOVE your service/newsletters — I subscribe to ALL you offer." – B.H.
"Hey Bret,  I'm doing very well with Progenics having bought 700 shares at 4.89 and trading today at 6.19 so far. I'm just getting into investing in a bigger way and going to be 70 years old on Friday.  I'm just a "little guy" having started late in may with 130K which is all I had after selling my house and paying off my debts.  Any nice gains like this, with such a promising company, is very big to me.  Thank you so much." – Gustave F.
I'd like to invite you to become a member of Biotech Gems. I'd like for you to try out my service and see if you can upgrade your own lifestyle with the kinds of returns we're seeing.
Let me tell you what you'll get when you you join me and other individual investors as a member of Biotech Gems.
New, fully researched and vetted investment recommendations every month, just before the beginning of the month so you can started early on your own due diligence. I take great pride in the articles I write on Seeking Alpha and other places, but frankly the format doesn't allow me to perform truly deep dives on profitable investment recommendations like Biotech Gems does.
Weekly email updates on our portfolio holdings, changing market conditions, new catalysts for profits, and new investment ideas I'm looking at so you're always on top of the sector, our portfolio holdings, and exciting new opportunities.
Full access to the website issue archives. You'll get all the back issues, the current issue, future issues, the model portfolio, and all special reports – right at your fingertips any time day or night.
New special situations reports on biotech stocks breaking out, before they break out. My 2 newest include: 2 Biotech Takeover Targets Under $7 and Forget Heart Disease: 1 Stock to Enjoy a Long, Healthy, Prosperous Retirement.
Live customer service right here in the United States in case you ever have a question about your subscription.
My personal email address so you know I'm only an email away anytime you have questions.
Full 100% Money Back Guarantee so if you're not happy with Biotech Gems for any reason during your first 60 days you can get your money back… all of it.

So by now you're probably wondering about the subscription rate for Biotech Gems. Biotech Gems is available on an easy quarterly installment plan of only $99. It's a fair price for the quality of research, the time I'll devote to it, and the profit potential from just one of my recommendations, let alone continually minding the 20 or so in the portfolio at any one time.
I hope you'll give this some serious consideration and try my service starting today.
Just click the button below to get started.
Bret Jensen
Editor
Biotech Gems
P.S. My next issue comes out soon with detailed research on a new potential winner in the biotech space. Sign up today and you'll be on the list to receive it. Just click here to get started.