The REIT market has been a little shaky for the past few months, and I think that a further drop in share values is possible over the next three summer months. Old stock market hands like to use the "Sell in May and Go Away" line to illustrate their belief that the summer months are not a good time to hold stocks. For myself and my dividend-focused subscribers of The Dividend Hunter, the next couple of months may provide opportunities to pick up favored REIT shares at lower prices, which means higher yields.
After two years of steady gains, the REIT sector has officially entered correction territory in 2015. Since peaking at the end of January, the REIT indexes are down about 10% over the last four months. The upcoming summer months may not be the time to expect a recovery, but could offer some even lower share prices for those investors who understand the benefit of holding quality REITs for the long term. In each of the last two summer periods (June through August) the REIT indexes have lost value. In 2013, REITs declined by 8.5% over the summer months. Last year, which was a year when REITs posted a 30% total return for the full year, saw REIT values drop by 12% during the three summer months. This recent past history indicates that REIT shares could be down another 10% at some point over the next few months.
Why Are REITs Correcting?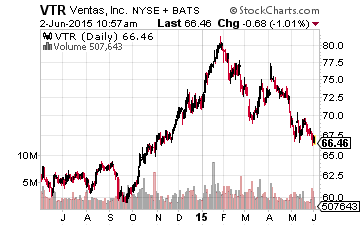 There is not a strongly visible reason why the REIT sector is losing value so far this year. My primary thought is that by early 2015, REITs had become somewhat overvalued and investors started to take profits. For example, Ventas, Inc. (NYSE:VTR) was a recommended holding in my Dividend Hunter portfolio since June 2014. However, by the end of January, the VTR yield was down to 3.8% on a much higher share price, compared to a 4.5% yield in effect when I first recommended this healthcare REIT. With what is now a lucky, or pretty good call, I recommended on January 30 that subscribers sell VTR with the share price near $80. VTR is now trading around $67.40, down 15% from the January highs.
At this point, it appears that the sell-off in REITs is just feeding on itself and the fears of investors. As much as we all want to be different, the masses of individual investors (and this effects institutional investors like mutual fund portfolio managers) will sell on fear when prices are down and buy on greed when share prices are up. Investors who bought at the top of the recent cycle worry as share prices fall and we continue to have more sellers than buyers in the REIT shares. In the summer months, institutional portfolio managers go on vacation, so they will not be around to help support share prices. All of these factors point to further REIT share price declines for the next few months. A bottom in the REIT correction may come sometime during the summer.
The good news is that there is nothing wrong with the commercial real estate market and the business operations of the quality REIT companies. You may hear that REITs would be in trouble if interest rates increase. Whatever rate increases are announced will not materially affect REIT profits and dividends. I covered the interest rate non-issue in this article published a couple of days ago. Investors who can buck the herd mentality will be able to buy into their favorite REITs at excellent prices and benefit from attractive total returns when the sector recovers. Throughout the summer, I will be encouraging my newsletter subscribers to pick up additional shares in the high quality REITs on my recommended list.
A final note on Ventas. I would like to see this stock with a 5% yield, which would come at a $63 share price. At that value, VTR will be back on The Dividend Hunter recommended list.
REITs can be found in my Dividend Hunter portfolio and used as part of the Monthly Dividend Paycheck Calendar. And now with better entry prices a possibility this summer I'm looking to add a few higher yield REITs.
The Monthly Dividend Paycheck Calendar is set up to make sure you're getting 6, 7, even 11 dividend paychecks per month from stable, reliable stocks with high yields.
The Monthly Dividend Paycheck Calendar tells you when you need to own the stock, when to expect your next payout, and how much you could make from stable, low risk stocks paying upwards of 8%, 10%, even 11% in the case of one of them. I've done all the research and hard work; all you have to do is pick the stocks and how much you want to get paid.
The next critical date is Wednesday, June 10th (its closer than you think!), so you'll want to take action now to make sure you don't miss out. This time we're gearing up for an extra $3,326 in payouts before the end of July, but only if you're on the list before the 10th. Click here to find out more about this unique, easy way of collecting monthly dividends.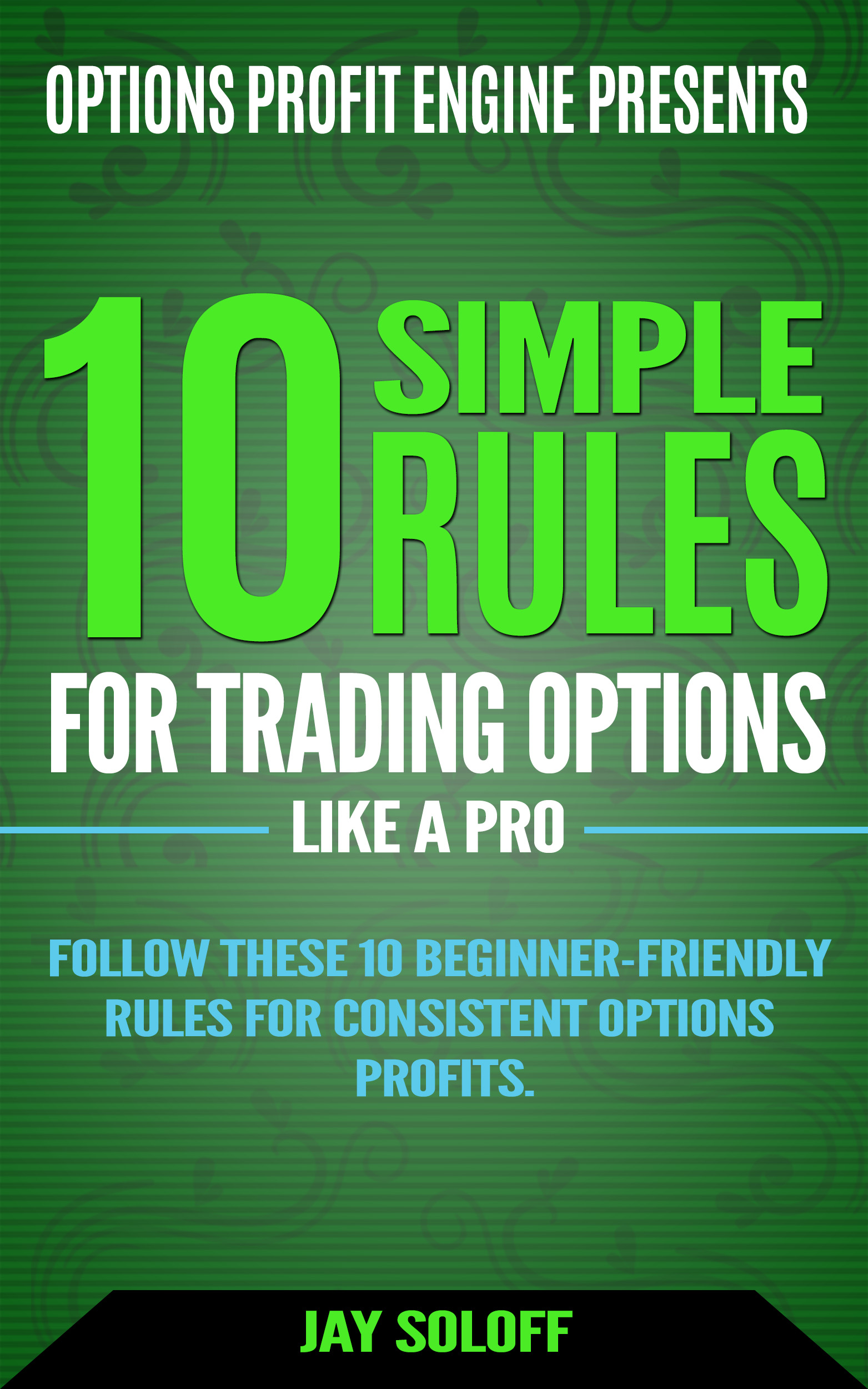 [FREE DOWNLOAD] 10 Simple Rules for Trading Options Like a Pro
Follow these 10 simple rules from 20-year professional options trading veteran, Jay Soloff and start earning a reliable extra income from options.
NO prior experience needed to master these 10 simple options trading rules. 
Enter your email below and receive access to this FREE guide...