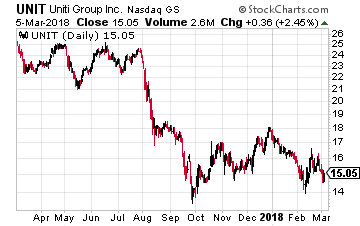 When they see a weakness, short sellers can sharply and rapidly drive down the share price of a targeted stock. If you own shares of one of these stocks attacked by short seller, the price drop can make you question your investment decision. The logical approach is to look at the short thesis and determine if it is valid or an unlikely outcome. Keep in mind that short sellers can make money even if they are wrong. Their strategy is all about disinformation and timing. Investors who hold shares must evaluate the longer-term potential of the company.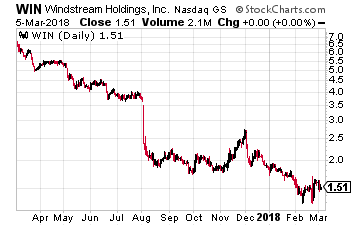 Uniti Group (Nasdaq: UNIT) went into a steep decline in July-August 2017. The trigger was a financial restructuring announcement from Windstream Holdings (Nasdaq: WIN). UNIT was spun-off as a new REIT by Windstream in April 2015. With the IPO, UNIT received most of Windstream's fiber and copper line assets. UNIT was the first REIT to be approved to own telecom infrastructure assets as REIT qualified assets. Initially, UNIT generated all its revenue and free cash flow from a master lease with Windstream.
Here are the main points of the short sellers' case against UNIT:
Windstream cannot avoid bankruptcy and the master lease is not immune to reduction in bankruptcy court.
Both Windstream and UNIT have recently had their debt ratings downgraded by Moody's to Caa2, extremely speculative. The shorts believe that this is a good sign Windstream is headed for bankruptcy or will not be able to refinance the debt it has coming due in 2020 and 2021, which is the same as going into bankruptcy. For UNIT the low credit rating keeps the company from using the debt markets to raise capital to pay for growth projects and acquisitions.
UNIT will not hit its stated target of generating 50% of EBITDA from other business lines besides the Windstream master lease.
After doing my research, here is my response to each of these concerns.
A Windstream bankruptcy seems like an unlikely outcome. The company hit its projections for 2017 and management is confident that 2018 will be flat with profits starting to grow in 2019. The company eliminated dividends last year and will produce $165 million in free cash flow this year. I cannot see how a company with growing revenue and free cash flow would end up in bankruptcy. The shorts are wishing about the chance a judge will break the master lease. This type of lease is widely used between REITs and tenants. It seems impossible that a judge would put much of the trillion-dollar commercial real estate sector at risk.
If Windstream hits its guidance for 2018 and 2019, the credit rating will improve, and refinancing will not be an issue. If the company continues to struggle, the UNIT master lease will make creditors think twice about pushing Windstream into bankruptcy.
From the recent earnings conference call, I learned that UNIT has potential for growth that does not require a lot of capital spending. With the improvements in telecom technology, UNIT is now able to lease "space" on its fiber optics lines that are already used by other customers. This is a low-cost way to quickly boost revenue. There may also be potential for Windstream to share in the revenue from new fiber line sharing lease agreements.
UNIT does not have to grow its non-WIN revenue to continue with the dividend. In the last two years, the company has grown third party revenue to 30% of the company's total. More important for investors is that the $0.60 quarterly dividend is well covered by cash flow now. Fourth quarter adjusted FFO was $0.64 per share. The company has forecast AFFO of $2.55 per share at the midpoint of guidance, compared to the annual dividend of $2.40. Management believes they can hit the 50% mark by the end of 2019, but the reality is that falling short does not mean the dividend will be cut.
If the UNIT story proves out that the company's revenues are stable and can continue to grow slowly, this stock will again be in the mid-$20's with a sub-10% yield. The stock is volatile and there is a risk that the short story has some truth. I continue to like the stock with its 16% yield as a nice paycheck while waiting for the positive news to push the share price higher.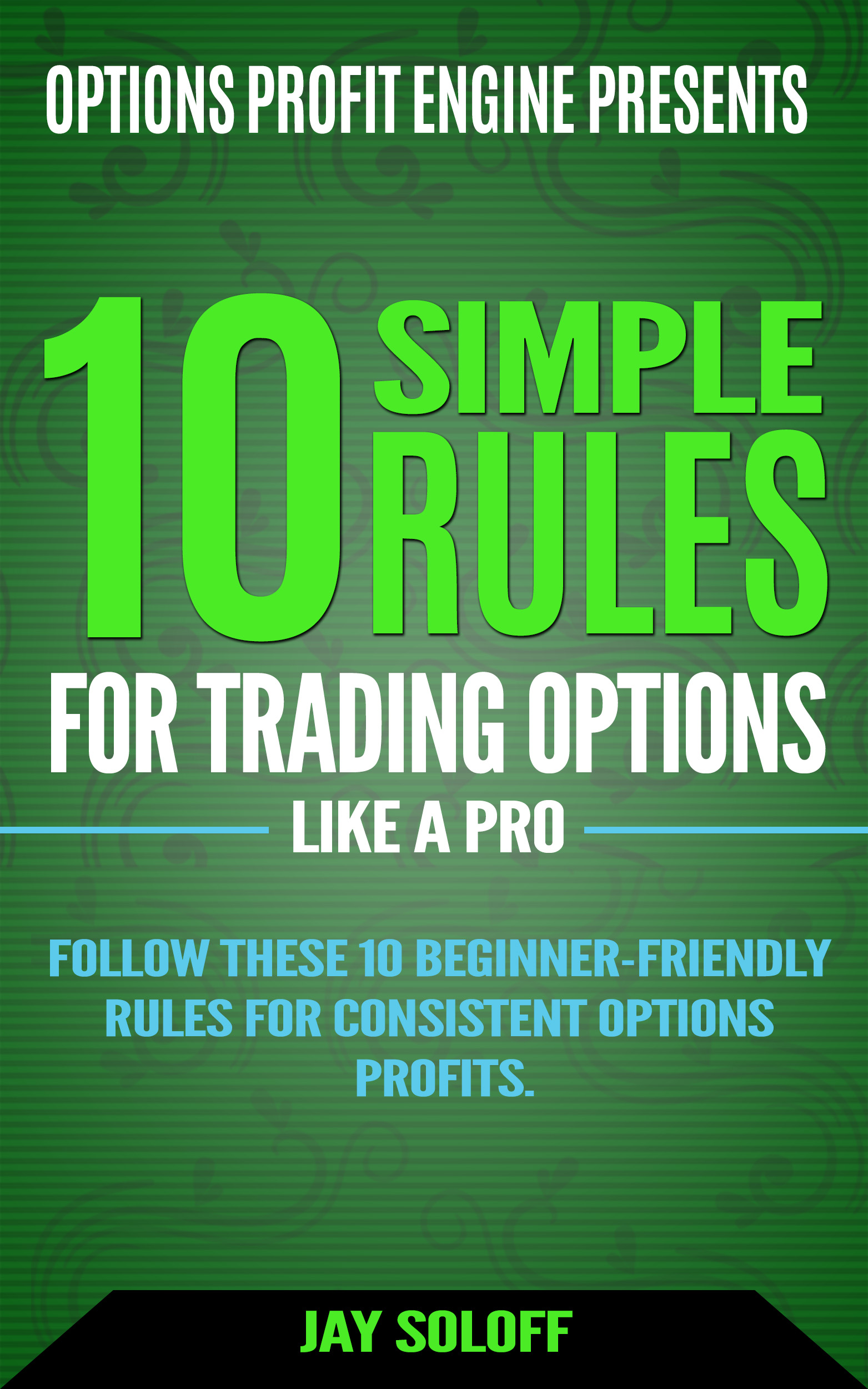 [FREE DOWNLOAD] 10 Simple Rules for Trading Options Like a Pro
Follow these 10 simple rules from 20-year professional options trading veteran, Jay Soloff and start earning a reliable extra income from options.
NO prior experience needed to master these 10 simple options trading rules. 
Enter your email below and receive access to this FREE guide...