If you've been thinking about adding stable stocks with high yields to your portfolio, now's the time to look at picking up a few MLPs. During the past several weeks energy stocks have been hit hard due to falling crude oil prices. However, these price drops are an open invitation for savvy investors to buy into great companies with rock solid dividends.
Share price drops have been almost across the board without regard to the particulars of each country. It can be a little unnerving for the slightly risk averse income investor watch his or her stocks lose 20% to 25% or more of their value in such a short time. But, investors should remember that you purchase MLPs for the dividends they pay out and grow over time.
On top of that, crude oil prices will go back up, and that will pull up the share prices of stocks in the energy sector, particularly oil related. Share price gains along with high yield dividends combine to create a great investing opportunity, and right now you can pick nearly any MLP (master limited partnership) to add to your portfolio and get it with a discount and a double digit yield.
A master limited partnership (MLP) is a company organized as a partnership with shares – called limited partner units – that trade on the stock exchanges. The attributes of many MLPs make them natural choices to be included among The Dividend Hunter recommendations. No other type of investment offers the combination of yield and dividend – called LP distributions – growth potential that can be found in the lists of MLPs and related companies.
First a word about taxes and MLPs. As the owner of MLP units, you are treated as a partner for tax purposes. The distributions you receive will be non-taxable, return of capital. You do not declare this income for taxes, but they do reduce your cost basis in the MLP units. As a partner you must declare a proportional share of the MLPs profits or losses on your tax return. You receive an IRS Schedule K-1 from the MLP which lists your partner share results. In many cases, due to write-offs the MLP can claim, you will have little or no taxable income from an MLP investment. Almost always, any amount of taxable income will be less than the distributions you received during the year. K-1s will add some extra work to your tax reporting, but all of the tax software packages can handle them without any fuss.
An Almost Guaranteed Growth Business Model
Legal restrictions limit the use of the MLP business structure to companies involved in energy or minerals production and processing. As a result, MLPs operate and/or own oil and gas wells, coal mines, pipelines, storage and processing terminals, refineries and support operations or supplies for these businesses. Each MLP tends to focus on a certain sector of energy production or infrastructure services. Historically, MLPs have grown by either developing or purchasing assets that fit into their businesses. Growth is funded by a combination of equity from new unit issuance and debt. As long as the added assets generate returns greater than the blended cost of equity and debt capital an MLP can regularly increase the distribution rate. The better MLP companies increase their distributions every quarter, with annual distribution growth rates ranging from 5% to well over 20%.
Over the last several years, corporations, such as Phillips 66, and private energy companies that own significant amounts of infrastructure assets have started to use the MLP structure as a way to monetize those assets and produce a growing income stream back to the sponsor company. A new MLP is spun-off or set up privately then listed with an IPO. The new MLP receives enough assets to generate free cash flow to cover the initial minimum distribution rate. Then, over a period of years, the sponsor sells – called drop downs – assets on a periodic basis from itself to the MLP. The drop downs are structured and priced to guarantee that the MLP can continue to grow the distribution rate it pays to LP unit holders. The sponsor keeps a large portion of the LP units for itself and the partnership agreement also includes incentive payments to the general partner/sponsor that increase as the MLP grows and the distribution rate increases. As a result the sponsor has a very large financial incentive to manage the MLP so that the distributions to LP grow steadily. Individual investors get to go along for the ride as the sponsor enriches itself. With this model, all of the assets to grow the MLP exist or will be developed by the sponsor. The MLP receives assets that are already generating cash flow, typically on guaranteed fee structure contracts.
For The Dividend Hunter MLP recommendations, I work through the business models of MLPs with strong sponsor companies to find those with the best combination of current yield and growth prospects. You will start to see MLPs added to the recommendations list on a regular basis, starting with this issue.
MLPs are an integral part of the income strategy with my newsletter, The Dividend Hunter. And there are currently several of each in my Monthly Paycheck Dividend Calendar.
The Monthly Dividend Paycheck Calendar is set up to make sure you're getting 3, 4, even 5 dividend paychecks per month from stable, reliable stocks with high yields. (Note: February has a whopping 7 payments!) And it makes your income stream will be more stable and predictable as you're getting payments every month, not just once a quarter like some investors.
The Calendar tells you when you need to own the stock, when to expect your next payout, and how much you could make from stable, low risk stocks paying upwards of 8%, 10%, even 11%. I've done all the research and hard work, you just have to pick the stocks and how much you want to get paid.
The next critical date this month comes on Friday, December 5th, so you'll want to take action today to make sure you don't miss out. Click here to find out more about this unique, easy way of collecting monthly dividends.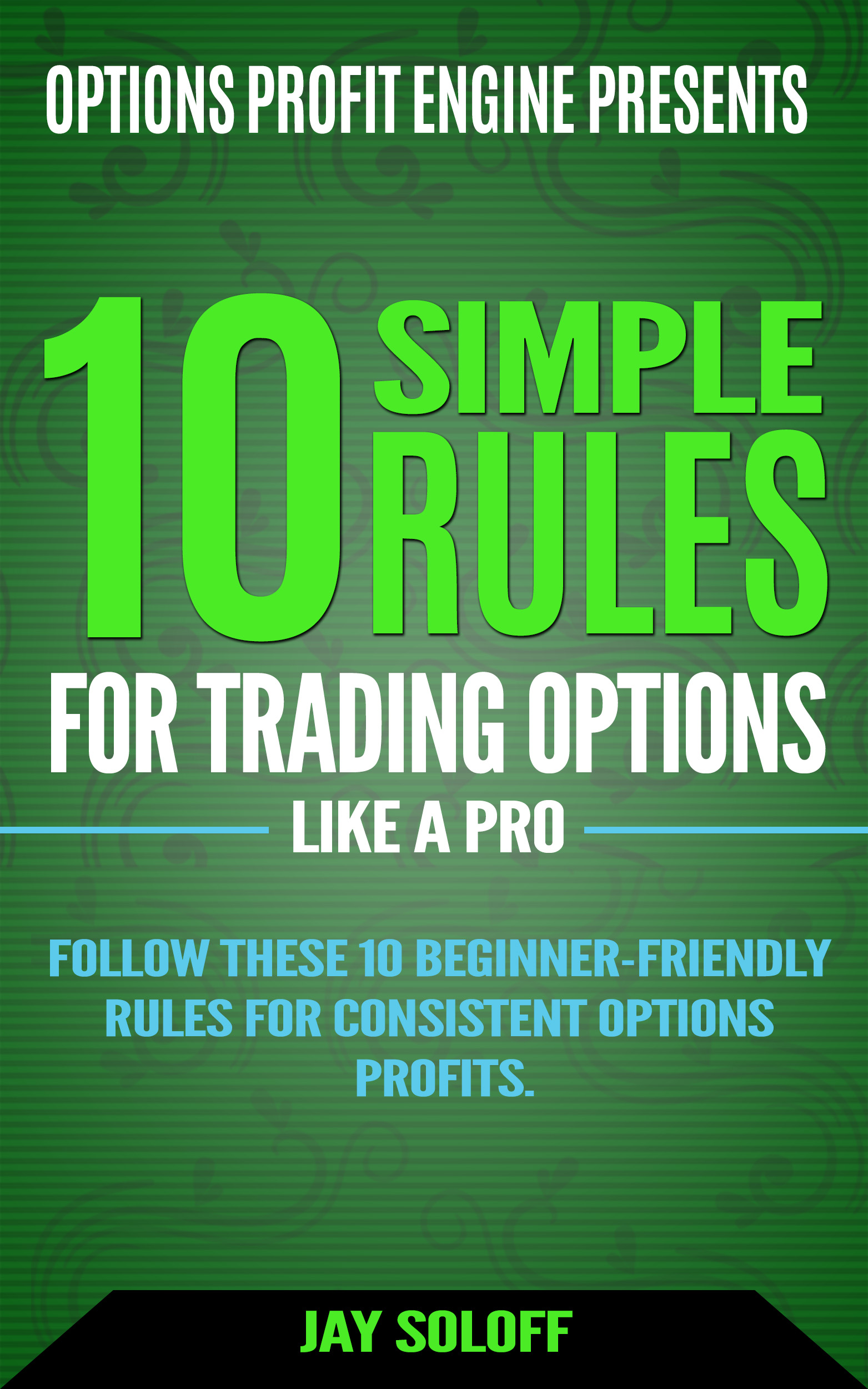 [FREE DOWNLOAD] 10 Simple Rules for Trading Options Like a Pro
Follow these 10 simple rules from 20-year professional options trading veteran, Jay Soloff and start earning a reliable extra income from options.
NO prior experience needed to master these 10 simple options trading rules. 
Enter your email below and receive access to this FREE guide...