In today's society, consumers never lack for choice when it comes to finding services to help manage their investments. Some are better deals than others, and some should be outright avoided. So, are you sure that you're getting the best deal out there?
Last week, the Investors Alley team was at the Las Vegas MoneyShow. We had a booth in the exhibit hall and I made several presentations on different facets of income stock investing. As I walked around the exhibit hall and looked at the different offerings, I was struck by how good of a deal a quality newsletter or three can be for the individual investor.
Here are some of the information choices you have when investing and my estimates of how much the advice or guidance you receive costs you. Those costs end up in the revenue stream of the person or company giving the advice and not in the growth of your portfolio:
Alternative investments such as precious metals, collectible coins, and direct participation in oil and gas wells: it is difficult to determine how much the salesman makes, but most estimates fall into the range of 10% to 20% of your investment.
Hedge funds and managed futures accounts: these operators use a fairly standard 2 and 20 fee structure. This means 2% annually of your account value and 20% of the profits the manager generates.
Registered investment advisors (RIAs) and licensed investment representatives that recommend managed accounts. In the booth next to ours at the Money Show, a company was pitching a new computer program that would build an individual portfolio. This RIA charges 1.5% per year for accounts up to $750,000 and lower rates for large accounts. In general, if you have less than $1 million with a money manager, expect to pay around that 1.5% to 2%. If you are a seven figure investor, fees run about 1% per year.
To put these numbers in perspective, one percent of $1 million is $10,000 per year. One and a half percent of $500,000 is $7,500 per year.
The do-it-yourself option comes with zero cost in dollars, but a significant cost in time. I spend over 40 hours per week keeping up with investment news, researching stocks, tracking down company management, sitting in on conference calls, recalibrating and updating my databases to find new stocks and constantly re-evaluating the current portfolio holdings. I know some investors love the chase of finding good stocks and the work is an avocation or hobby as well as just investing to grow your portfolio or income stream. However, if you are an investor who wants to do other things with your time, besides staring at spreadsheets on a computer screen, you need to find some source of good investment information.
There is a huge amount of free investment advice on the Internet, and most is worth less than you pay for it. You can spend as much time trying to find out if someone on the web is giving good information or useless stuff as you would doing your own deep dive investing research.
Finally we get to what I do, a paid newsletter focused on a specific investment strategy or sector of the market. For this advice you pay anywhere from $100 per year, up to $1,000 or more. If you have a large portfolio, this cost is a fraction of the management fees you pay for the other types of professional account services. If you are a new or small asset investor, the cost is still affordable while you build your account and use the newsletter recommendations to help make smart investment decisions.
I will tell you that as the writer of a couple of newsletters, I am highly motivated to give the best advice and recommendations I can and care about my subscribers. This is my income source, and my success is completely dependent on the success my subscribers have using the information I provide. As important as the income I earn are the emails I receive from subscribers who have made successful investments or trades by following my recommendations. The combination of a low annual cost and access to the best minds in the business means that a quality investment newsletter is one of the best deals in the investing world.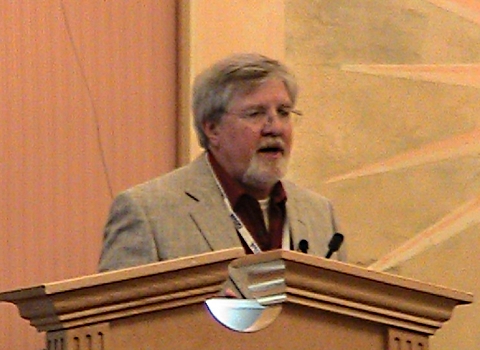 Caption: That's me showing investors how to make sure their dividend stocks can keep raising their dividends… and the telltale signs when a dividend stock is in trouble.
The last newsletter benefit is the ability to try different services to find the newsletters that give good advice and ideas that fit in with your investment style or comfort in the market. I am the dividend guy. At the MoneyShow in Las Vegas, I talked to packed rooms about many types of dividend investing ideas. If you like the idea of higher yields and a growing income stream, my newsletter might be right for you. Bret Jensen, the other newsletter editor here at Investors Alley, is one of the experts in the business in small cap stocks and the hot biotechnology sector.
A quality investment newsletter will pay for itself many times over with investment ideas that produce profits or keep you from experiencing large losses. I think that this type of guidance is almost a necessity for the individual investor who wants to buy, hold, and/or trade individual stocks. I have subscribers who are very experienced investors, but still send me notes to tell me how the ideas I provide have helped generate even more or larger profits.
This week's article is certainly not meant to be a hard push of my publications. Rather, it's to re-inforce that you do not have to go it alone when it comes to investing. If an asset manager or registered advisor is your cup of tea, then do your very best in research and finding the one that will do right by you. If you'd like a more active role in your investments but don't want to commit 40 plus hours per week – essentially making investing your full time job – then newsletters might be right for you. There are even software programs out there now that will handle most of the hard work for you, for a pretty steep fee of course.
No matter which direction you take, always remember that going it alone is generally the least effective. Of course if you work hard at it you'll learn a lot over time, and burn through much of your investment capital along the way: "lessons learned" in the market tend to be pretty costly.
In fairness to myself and my newsletters, if you are open to sampling my investment advice on dividend and income investing I invite you to check you my Monthly Dividend Paycheck Calendar. It's set up to give you dividend payments every month and I've posted online a short briefing that explains the details of how it works and how you can set up your own monthly dividend calendar. CLICK HERE.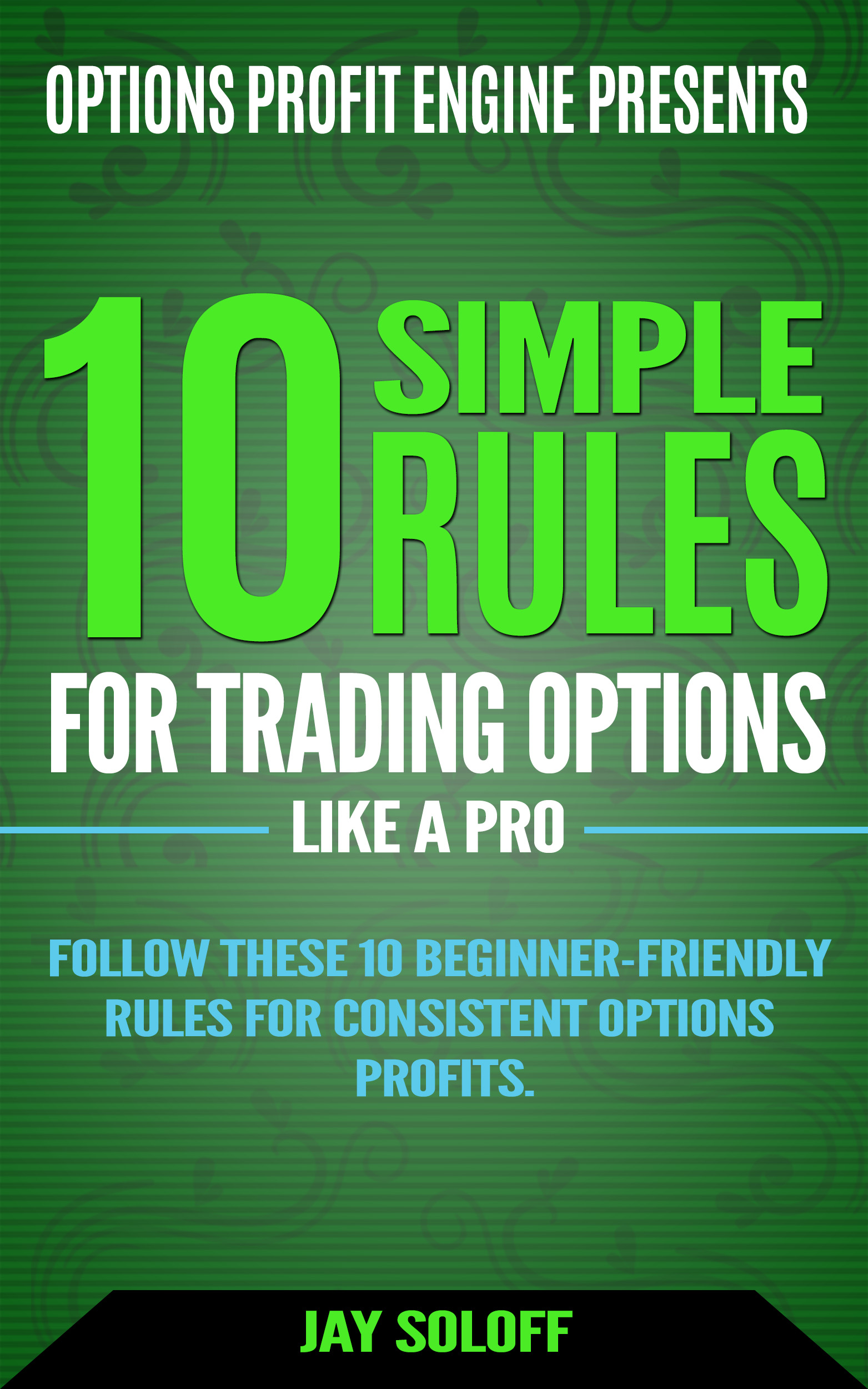 [FREE DOWNLOAD] 10 Simple Rules for Trading Options Like a Pro
Follow these 10 simple rules from 20-year professional options trading veteran, Jay Soloff and start earning a reliable extra income from options.
NO prior experience needed to master these 10 simple options trading rules. 
Enter your email below and receive access to this FREE guide...