Master limited partnerships (MLPs) offer the combination of attractive current yields, distributions that often grow every quarter, and exposure to the energy sector through the ownership of infrastructure assets that keep the sector operating. When I make presentations at investor conferences, a question that always comes up is: "Can I own MLPs in my retirement account?"
My basic answer to owning MLPs in an IRA or other qualified retirement plan is that I do not recommend it. You can buy MLP units in an IRA account and many investors do so. The problem is that with MLP ownership, the IRA account may need to file a tax return and pay taxes, or it may not! It is not possible to tell beforehand whether owning a certain MLP or amount of one or more MLPs will trigger the tax issue, known as unrelated business taxable income (UBTI). An MLP will report unrelated business income on the Schedule K-1 only if the MLP units are owned by an IRA or other type of retirement account. Since a lot of investors listen to my advice, I say stay away from owning MLP units in an IRA and avoid the chance of having a tax issue.
But you may say, "I want the yields and distribution growth that only the MLP sector gives and I want it in my IRA." I hear that question a lot also. There are some investment options. Here are some ideas to look into.
MLPs with Form 1099 reporting alternate shares: Although there have been others in the past, right now there are just two: LinnCo LLC (Nasdaq:LNCO) which mirrors the returns of Linn Energy LLC and Enbridge Energy Management, LLC (NYSE:EEQ), which will give the same returns as Enbridge Energy Partners LP.
Corporations that operate like MLPs: These are companies that own energy infrastructure assets and grow their businesses using the MLP model. Late last year Kinder Morgan Inc. (NYSE:KMI) absorbed the large MLPs they managed into the KMI corporate identity. These companies (including one or two others I have recommended to my subscribers to The Dividend Hunter) have yields and dividend growth projections that are similar to what the better MLPs are paying. There are also publicly traded companies that operate primarily as general partners of MLPs, with dividend rates and growth that are derived from the MLP results. Targa Resources Corp (NYSE:TRGP) and Oneok Inc. (NYSE:OKE) are a couple of examples. Do your homework here because some GP companies operate as corporations and some are organized as partnerships and send out K-1s.
Fund Products: You can find MLP focused mutual funds, closed-end funds (CEFs), and exchange traded funds (ETFs). If your IRA is a brokerage account, the choices will be limited to the nine available ETFs and about 25 CEFs. A fund (mutual, CEF, or ETF) that holds more than 25% of assets in MLPs must organize as a corporation and pay taxes on any realized profits. As a result the total return of an MLP fund will lag the MLP indexes, but the current yields will be higher. The math is complicated but trust me that's how it works. Currently I like two of the higher yielding ETFs, the Yorkville High Income MLP ETF (NYSE:YMLP) and the InfraCap MLP ETF (NYSE:AMZA).
Exchange traded notes (ETNs) will track a specific index without actually owning the underlying securities. An ETN is backed by the sponsor financial products company. MLP focused ETNs do not have the built in corporate tax lag that affects MLP ETFs. The two largest MLP ETNs would provide a higher level of liquidity and safety. They are the JP Morgan Alerian MLP ETN (NYSE:AMJ) and the UBS E-TRACS Alerian MLP Infrastructure Index (NYSE:MLPI).
Your investment portfolio needs to hold high-yield energy company shares whether MLPs, corporate stocks, CEFs, ETFs, ETNs or regular mutual funds. And they can be E&P companies, infrastructure MLPs or refiners. Short-term declines in the price of crude are opportunities to either accumulate shares or set up a short term trade to profit from the price recovery. And in most cases, particularly with the ones I follow and share with my subscribers, they offer much better yields than you'll get from the rest of the market.
Recommending the suitable MLP type investments that are appropriate for IRAs and retirement accounts is an integral part of my newest service, Tax-Smart Income Hunter.
This brand new service gives you three distinct portfolios, each with a unique objective depending on what type of income investor you are. There's the IRA Appropriate portfolio so you can start including these high yield investments in tax-deferred or tax sheltered account(s). Then there's the High-yield portfolio so you can start pulling in income fast. And finally the Total Return portfolio for a balanced blend of dividends and capital gains.
Take advantage of these higher yields and tax-shielded distributions now with a 60-day risk-free trial of the Tax-Smart Income Hunter. Click here for details.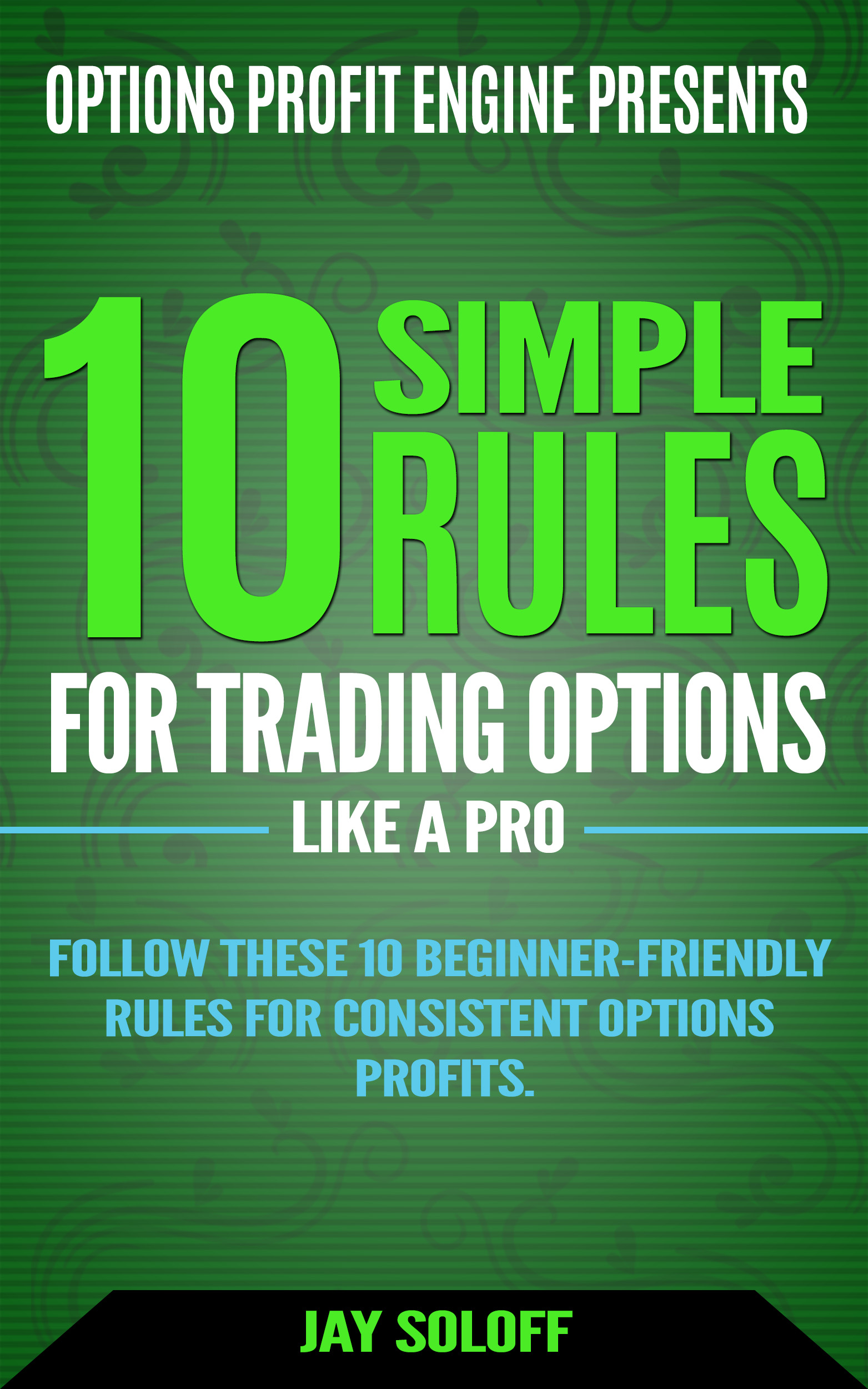 [FREE DOWNLOAD] 10 Simple Rules for Trading Options Like a Pro
Follow these 10 simple rules from 20-year professional options trading veteran, Jay Soloff and start earning a reliable extra income from options.
NO prior experience needed to master these 10 simple options trading rules. 
Enter your email below and receive access to this FREE guide...