Notable retirement expert Dennis Miller joins us to help focus on what to do with our time on this earth… sort of like the "bucket list" concept. While many in the retirement age set are clearly focused on accumulating and making enough money to last through retirement, Dennis reminds us just why we work so hard for that money in the first place. None of us want to spend our retirement eating canned beans and Ramen noodles for dinner after spending decades busting our backs working. Smart decisions along the way can lead to some interesting opportunities in retirement. So as Dennis asks, "what would you do if you knew the date of your last day on earth?"
I asked my students a simple question. "Assume during the last coffee break you returned a call from your family doctor. The doctor told you the results came back from your recent tests and you have 90 days to live. Would you come back to this classroom?" The answer was unanimous, "Other than to pick up my things and say good-bye, I'm outta here!"
The follow-up question – "Why?" Again, unanimous, "Because I have more important things to do."
Bucket List logic
The term "Bucket List" was highlighted by the movie and symbolizes doing things you always wanted to do, before you kick the bucket. These are things we dream of doing "someday" without the urgency of knowing our personal judgment day is right around the corner.
The idea for this article came from friend Rob. V. He lives in Europe, and told me about an upcoming trip he had planned. He sent me a note a few months later:
"I have been throwing the words "bucket list" around for a while but never really took these words seriously, kind of just for fun. I have been an avid motorcycle rider for 38 years, with a break of a few years in between, when the kids where born. My wife and kids started convincing me at the beginning of the year, like "hey you're going to be 60 – do route 66. You have talked about it for so many years."
Then the organizing started, flights, renting the perfect bike for route 66; had to be a Harley Davidson Softail Heritage, of course. Then the day came to pick up the bike in Chicago, butterflies in my tummy. I started off, it was pouring down rain. I was sitting on the bike, wet as never before, with a big smile on my face and singing to myself.
I had not realized how much this trip was doing for me; I loved every day. This was indeed a trip of a lifetime. I could go on for hours, but I will not.
My message is if you have a dream, as I did for so many years, and you have the means to organize this, than get up, get your second wind and do it.
It was even better than I had hoped for."
His story prompted me to write several friends asking them what was on their bucket list. Their collective responses were much more than an imaginary journey. It was a great lesson in life, something we can all benefit from.
Relationships
Many responses dealt with relationships or seeing family and friends one last time. Others dealt with clearing the air:
Telling people you love them
Saying you are sorry
Communicating forgiveness
Making special trips to see old friends and mentors
Not one response dealt with "getting even" with anyone who had wronged them in the past. Instead the attitude was "get over it," why let something bad from the past ruin the way you live the rest of your life.
The overwhelming response was "Why wait?" Why does anyone need a looming judgment day to express feelings to family and friends? Express those feelings regularly. What happens if the other person dies before you get a chance to tell them how you feel? What a missed opportunity. Get these done now and keep it that way.
No regrets
Most everyone couched their response by sharing some of the many cool things they have enjoyed during their lifetime. While things still may be on their list, they did a lot of fun things and feel no regrets about those that remain.
For years, I wanted to see Elvis Presley live in concert. At the time, I was raising a family and did not have the time or money. I never got it done. There is no point in fretting over it. I missed that one, but there are still plenty left to look forward to.
Cool experiences
I was amazed at some of the cool things my friends mentioned they have done. Friend Nate H., a world-class boat captain, shares a terrific story:
"My great uncle was the captain of the Mary Celeste, one of the greatest sea mysteries ever. This ship, a brigantine, was found off the Azores in 1862 with no one on board.
My wife Linda and I saw a similar brigantine sitting in a marina in St. Martin in 2006 named "Eye of the Wind." I followed it over the years while it was in dry dock, and finally back in service as a training vessel and also available for charter.
Last year Linda and I sailed on this ship for ten days from the British Virgin Islands to Bermuda. While Linda had reservations about not seeing land for days at a time, it was an experience of a lifetime for both of us. Actually completing a bucket list item inspires us to complete even more."
Can't think of things to add to your list? Here are some highlights that friends mentioned they enjoyed:
Flew the Concorde (Like Elvis, too late now)
Flew upside down in a warbird
Flown an ultra-lite over Lake Michigan
Drove a diesel locomotive
Took a ride in a fire truck
Saw a ballgame at Wrigley Field
Lived in Europe
Taken the "Train Ride in the Sky" across the Continental Divide in Mexico
Toured the US in a motor home
Taken a trip around the world
Trans European bicycle trip (France to Greece)
Hike/ski "La Haute Route" in May (Chamonix-Zermat – 8 days above 4,000 meters)
And one clever friend adds:
Taking children and grandchildren on an Alaskan Cruise including a helicopter to the top of a glacier was really cool (pun intended)
Places they visited ranged from the Azores to Zanzibar and everywhere in between. Grand Canyon, Hoover Dam, Elvis' home, British castles, tropical paradises and Mt. Rushmore were common. I've done them all and highly recommend them.
What are you going to do with your RTA?
As my peer group transitioned from the work force to retirement we spent many hours discussing how to use our RTA (Remaining Time Available). What are your priorities? How do you want to spend your time?
Putting together a bucket list is rearranging priorities. The dreams may have been prioritized as "maybe someday" and now move up the ladder to "why not?" Money and health might be a factor, do what you can. I've seen the Great Pyramids, and I can tell you driving to the Grand Canyon was a lot more fun! Remember, no regrets. Hopefully your list will be exciting, challenging and fun, and encourage you to want to start planning the next one.
Having your spouse check off an item on their list is like checking off one of your own; have fun together.
It's not like the movie
The movie, "Bucket List" was totally unrealistic. I resented the idea that a person has a bucket list and, after checking off the last item, it is time to die. The heck with that! Check one off the top and add another item to the list. One friend said, "I don't want to die while I am still alive!" Planning fun adventures, then enjoying them is what keeps us young.
If you want to see what really happens when judgment day is imminent, watch the movie, "On the Beach." While it is an excellent movie, with a great cast, there is nothing pretty, romantic or even exciting about the grim reaper knocking at your door. I doubt you would enjoy things quite so much when you are worried and preoccupied.
When you are working you trade your time for money. When you retire, you trade money for time. Baby boomers have toiled 50 years or more to get to the age when they can quit working full time. Work within the framework of your budget, spend your time and money wisely and have some fun. Drive Route 66 if it is on your list. If there are things you always wanted to do, don't ask "why" – ask "why not?" Scratch the itch that has been there for many years. Check it off and start on the next one.
I want to thank the many friends who responded to my request for help with this subject, which is near and dear to my heart. One friend suggested I collect a large number of stories, two of which I shared in the column, and someday write a book. If anyone has a story to tell, please drop me a note here. I would appreciate it. My file folder on this is getting bigger. Writing this type of book could easily move up to the top of my bucket list. Any and all help would be appreciated.
This article originally appeared at Miller on the Money.
———————————————-
Should you be worried when the Fed rake hike does come?
The Fed took a pass this last time, but a rate hike is due and the markets won't react well. Just look how they reacted when the Fed didn't raise rates. Even Warren Buffet thinks there should be grave concern by investors when rates start climbing: "If we get back to normal interest rates, stocks at these prices will look high." It's vital that you prepare yourself now — by investing in stocks that investors love, rain or shine.  Star analyst Bret Jensen has been building a bullet proof portfolio of stocks that can weather rate hikes, corrections, and more. They're called "Prosperity Growth Leaders" and he's put together a timely critical report on how you can identify them and add them to your own portfolio. Click here for all the details.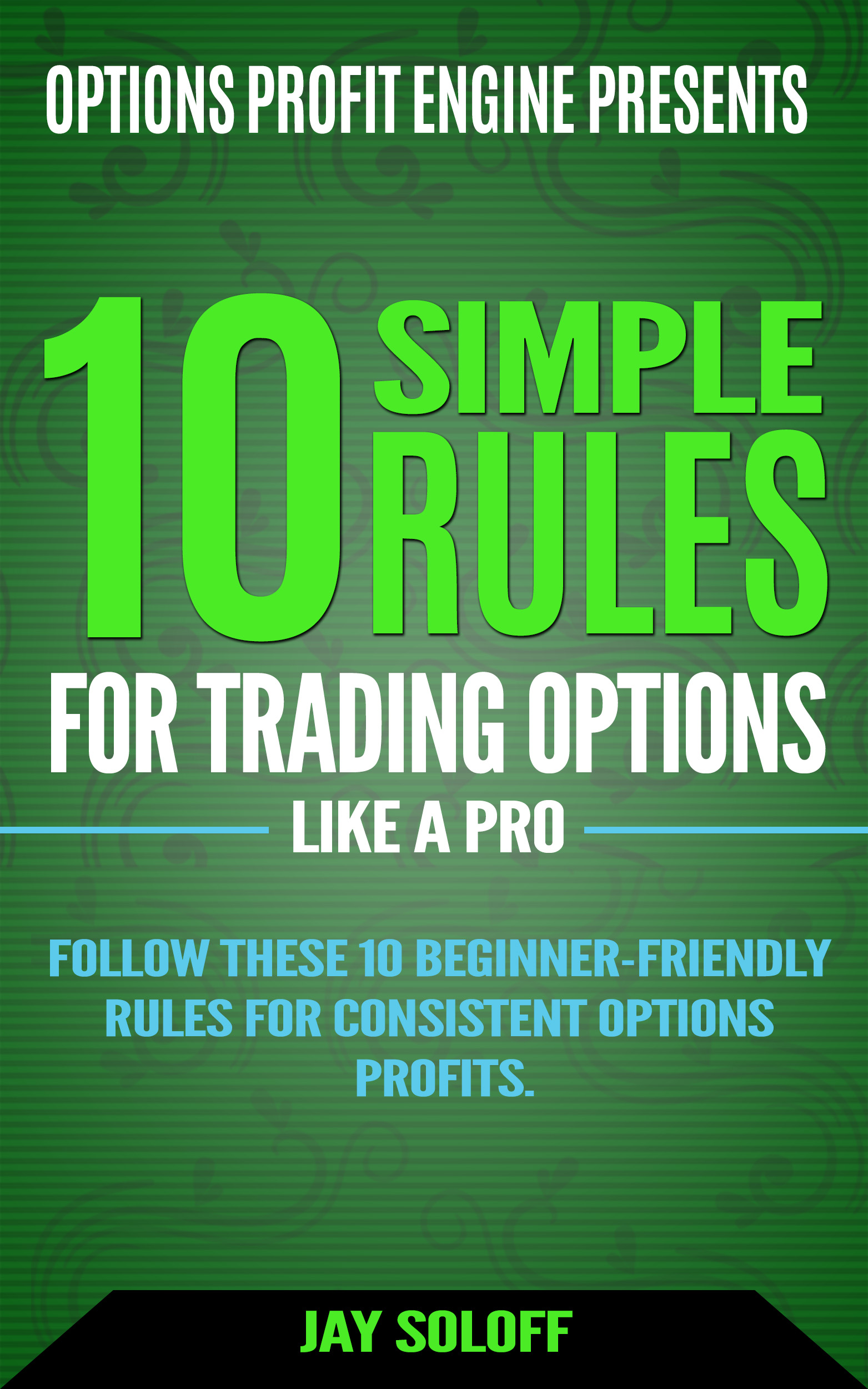 [FREE DOWNLOAD] 10 Simple Rules for Trading Options Like a Pro
Follow these 10 simple rules from 20-year professional options trading veteran, Jay Soloff and start earning a reliable extra income from options.
NO prior experience needed to master these 10 simple options trading rules. 
Enter your email below and receive access to this FREE guide...