Despite the rapid approach of the holiday season – with plenty of investors going on vacation – there has still been plenty of financial news to contemplate. Of course, the biggest news item in the world of investments has been the rapid rise of the price of bitcoin, along with the launch of bitcoin futures.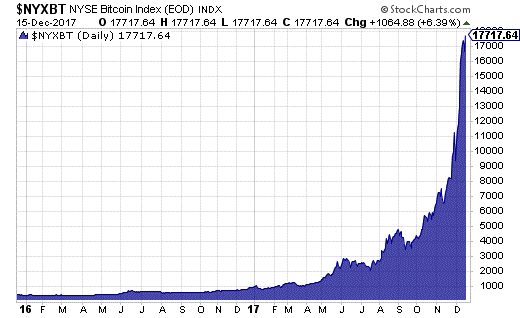 Actually, "rapid rise" is putting it mildly, as the price has basically gone straight up. The craziness and popularity of cryptocurrencies is probably why we've heard almost nothing about gold. It seems like a long time since the masses were clamoring for every ounce of gold they could get their hands on.
These days, gold is barely an afterthought. Who needs precious metals when you can buy bitcoin… or so it seems.
Of course, many investors know better than to fully write off gold. Interest in the yellow metal has always been cyclical There's no doubt gold will rise again, probably about the time this whole cryptocurrency bubble bursts and investors start panicking.
At least one big options trader is very bullish on gold as early as next month. He or she executed a sizeable trade in January options of SPDR Gold Shares ETF (NYSE: GLD) called a risk reversal. This strategy uses premium from short puts to help finance a long call positon.
Once again, it's extremely bullish and a bit risky depending on your perspective. The risk reversal can lose the call premium on a down move and even more on the short puts if the price of GLD drops below the short put strike.
On the other hand, if you believe there is a floor to how far gold can fall by January, this type of strategy can be a good, cheap way to bet on gold's upside.
In this case, the trader bought the January 19th 124 calls and sold the 115 puts at the same time, with GLD around $119 per share. The trade was done for a $0.07 credit, 2,100 times. So, if GLD stays around the current level, the trade makes a small amount of money. Below $115, the trader loses $210,000 per $1. But, above $125, the position makes $210,000 per $1 move higher.
The best part is the risk reversal collects a small amount between $115 and $124, which is a pretty wide range. Basically, it eliminates the negative effects of time decay while still allowing full participation on the upside.
Moreover, gold likely does have a floor as GLD hasn't been below $115 in almost a year. Plus, with the cryptocurrency mania and other political events, investors aren't going to stray too far from gold. Gold may be ignored right now, but it isn't forgotten.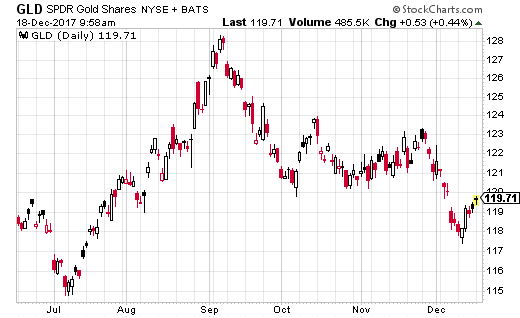 If you're bullish on gold, you can skip the risk reversal since you likely won't be trading 2,100 contracts. Instead, buying the calls straight up isn't a bad idea with how cheap they are right now. The January 120 calls are only trading for $1.00. Getting to $121 (the breakeven point) seems like a very reasonably possibility with a month to go to expiration.
I'm revealing my top method that has banked my readers $390 on Equifax, $205 on Apple, $365 on Alibaba, $380 on Celgene, $350 on GLD, and $235 on NVIDIA and 20 other winning trades this year for free for a limited time.
This simple strategy can easily add thousands of dollars of income to your savings over the next 6 months, and I want to show you step-by-step how to do it in your portfolio.
Watch this video NOW to find out how.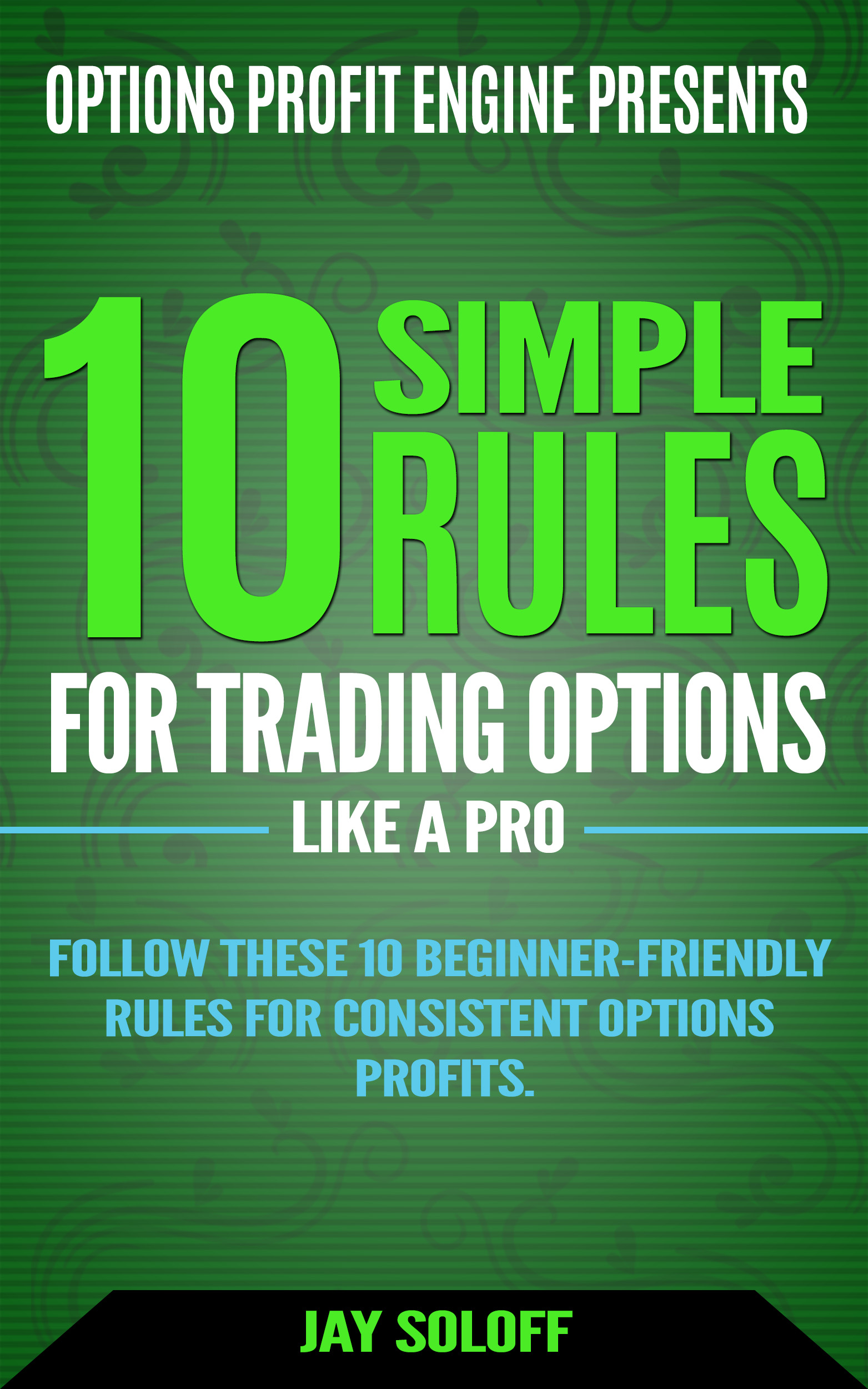 [FREE DOWNLOAD] 10 Simple Rules for Trading Options Like a Pro
Follow these 10 simple rules from 20-year professional options trading veteran, Jay Soloff and start earning a reliable extra income from options.
NO prior experience needed to master these 10 simple options trading rules. 
Enter your email below and receive access to this FREE guide...