Taking a look at what Buffett has been purchasing can give you a glimpse into what parts of the market the world's most successful investor favors at the moment. And from what he's bought it seems like Buffett might be on the move to make a large purchase in an industry that might surprise investors. 
Warren Buffett might be getting prepared to be a bit more active heading into 2017. His proverbial 'elephant gun' will be reloaded soon and he could be on the prowl for some mega deals.
Buffett's Berkshire Hathaway (NYSE: BRK-A) is selling its near 20% stake in gum maker, Wrigley, back to the candy maker's parent company, Mars. Could he be selling his preferred Wrigley shares to make a run at Mars – which makes his favorite candy bar Snickers? Or will he stick to the industrial stocks, where he's been active of late?
Now, before selling Wrigley, Buffett had piled up some $70 billion in cash. Wrigley will add $2 billion and he's stacking up more and more cash every month, as Berkshire brings in over $1.5 billion every month.
The stakes are high, as Buffett has never had this much cash on hand. He just did his largest buyout ever, spending more than $30 billion for Precision Castparts last year. So, he'll have to go bigger to keep moving the needle. Or, could we finally see Berkshire pay a dividend?
All this speculation is fun, and likely exciting for investors, but instead of doing the tedious and somewhat fruitless work of trying to find the stocks that Buffett might buy, studious investors can simply look in Buffett's current portfolio to find some great opportunities.
We talked about Buffett's four favorites earlier this year. On that list was Deere & Co. (NYSE: DE), which is now up 9% since then and still offering a 2.8% dividend yield.
Now, after some updating, here are Buffett's four new favorite stocks:
Buffett's Favorite Stock No. 1: Kraft Heinz (NYSE: KHC)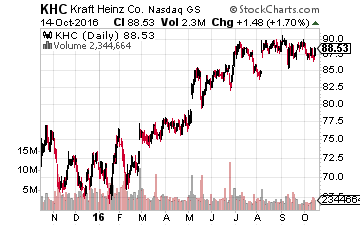 No mention of Buffett's favorites would be complete without talking about his top holding. It became Berkshire's top holding earlier this year and is one of the largest food companies in the world. This comes after Buffett helped orchestrate a deal for Kraft to buy Heinz last year.
The "big" play for Buffett, before he retires, could be trying to merge Kraft Heinz with another major consumer brand company to make a mega-player in the food and beverage industry. The likely target is candy and snacks maker Mondelez (NASDAQ: MDLZ).
Even at 22 times earnings, Kraft Heinz is still fairly cheap for a $100 billion market cap powerhouse. And you'll get the steady 2.75% dividend yield that goes along with that.
Buffett's Favorite Stock No. 2: Berkshire Hathaway (NYSE: BRK-A)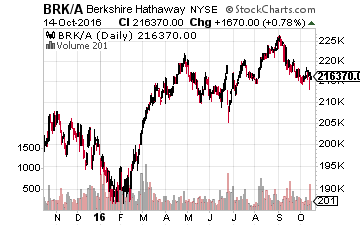 Now, Buffett has to 'love' Berkshire because he built the company, right? Well, considering he has over 99% of his wealth tied up in Berkshire stock, I think it is safe to say that Berkshire is certainly one of his favorite stocks. The company is a massive force and still continues to outperform. Trading at just around 18 times next year's earnings, it's cheaper than the S&P 500 and yet less volatile.
The Berkshire business has some of the steadiest businesses you'll find, generating cash from its insurance, railroad, and energy subsidiaries. Then there's its public equity portfolio, which includes legacy investments in the likes of Coca-Cola (NYSE: KO) and Wells Fargo (NYSE: WFC) — the dividends from those alone can keep the lights on at Berkshire for years.
Buffett's Favorite Stock No. 3: USG Corp (NYSE: USG)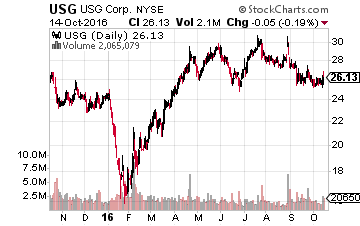 USG Corp. is one of the few small-cap stocks that Buffett owns, with a near $4 billion market cap. The company is a maker and distributor of building materials, so it's a play on the construction market. Berkshire is USG's largest shareholder, and it's really one of those Buffett-esque investments.
The company is a leader in its market, owning the popular Sheetrock brand, and operating in a business that is at the core of U.S. infrastructure: housing and construction. At some point, Buffett could easily just take this company private, and trading at just 12 times next year's earnings, he would be getting it for cheap.
Buffett's Favorite Stock No. 4: Phillips 66 (NYSE: PSX)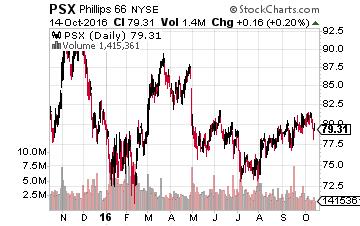 Phillips 66 is an oil and gas refining company and one that Buffett has been buying hand over fist. It's now Berkshire's sixth largest holding and it owns over 15% of the company.
It's not out of the realm of possibilities for Buffett to end up buying all of Phillips 66. The key play here is that it's a heck of a dividend payer. The 3.2% dividend yield Phillips 66 is paying is very appealing to Berkshire, which means Buffett's company is collecting some $50 million a quarter in dividends from the oil company.
Now, the other interesting thing is that investors can still buy Phillips 66 for about what Buffett has been buying shares at. Buffett has paid an average of $77 to $79 a share.
In the end – part of what has made the Berkshire stock so 'safe' and a constant outperformer is its ability to identify great companies trading cheaply. However, of late, it's been about finding dividend stocks that operate in relatively safe industries and have the ability to keep paying shareholders regardless of the economic environment. Personally, however, I have found the most opportunity in high-yield dividend stocks.
I have been watching high-yield stocks and the patterns that their share prices have for many years now and with some stocks even decades. And over that time I have become an expert on the minute details and intricacies of this sometimes misunderstood sector. I know what yield you should buy these stocks at and I also know when their prices have become too stretched and these stocks should be sold.
Sometimes, however, the high-yield stocks that I watch present opportunities that I like to call 'Primary Dividend' trades. These are events that most of the market will never notice, but for me these opportunities represent an amazing way to compound my dividend income, and since I'm so familiar with these stocks and their price patterns, I have been able to close out an amazing 80% of my Primary Dividend trades for positive total returns in my newsletter advisory service 30 Day Dividends.
And for today only I am going to offer this amazing service at a 50% discount. If you want to start compounding your dividend income with regular trades that have an 80% win rate, click the link below to find out more.
Click here for more information on compounding your dividend income with my 'Primary Dividends'.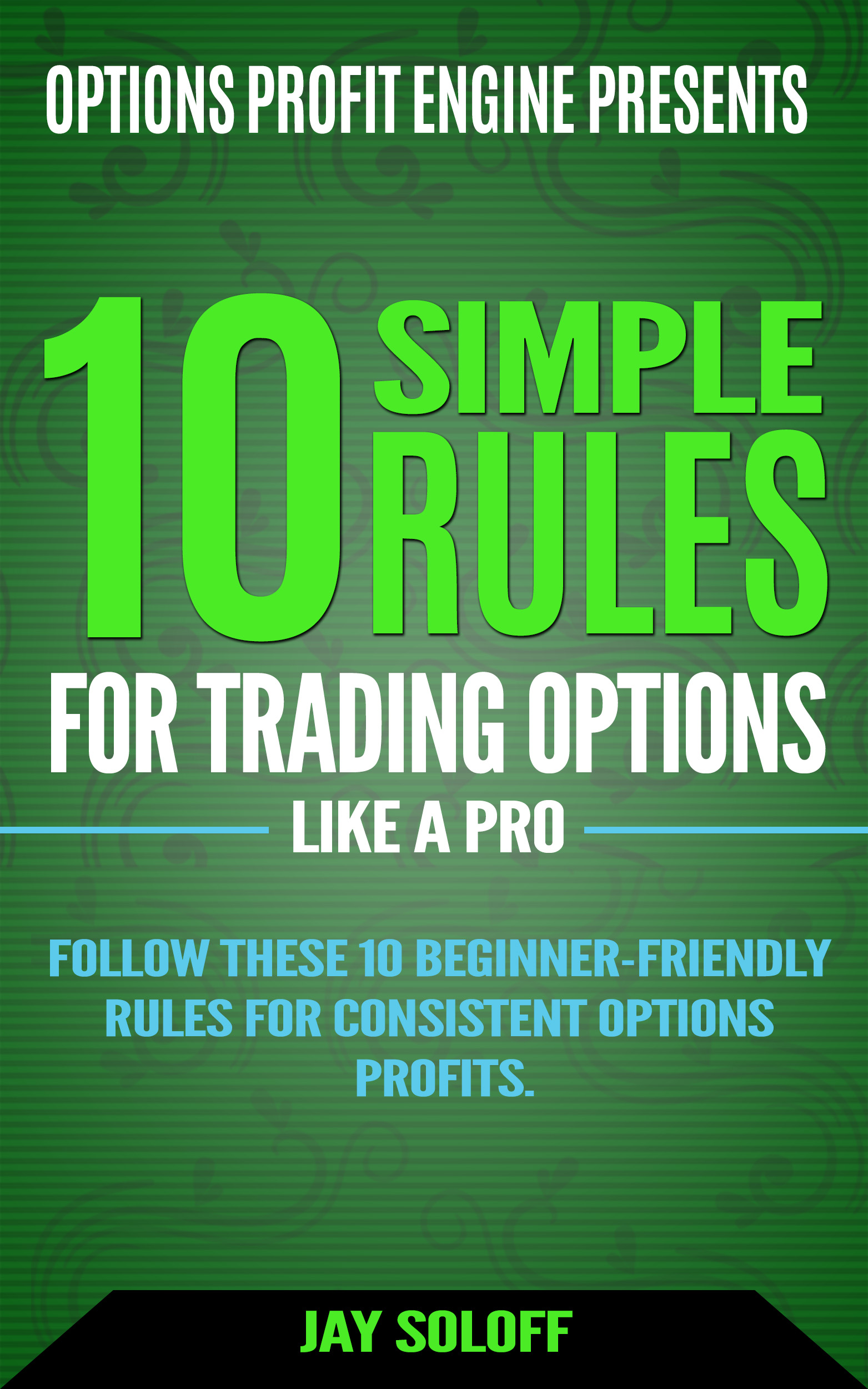 [FREE DOWNLOAD] 10 Simple Rules for Trading Options Like a Pro
Follow these 10 simple rules from 20-year professional options trading veteran, Jay Soloff and start earning a reliable extra income from options.
NO prior experience needed to master these 10 simple options trading rules. 
Enter your email below and receive access to this FREE guide...