Sitting on a cash hoard upwards of $100 billion, the Oracle of Omaha could be setting his sights on a huge buyout this year. Here are the top three spots where Buffett might make a purchase. 
Known as the 'Woodstock for Capitalists,' the Berkshire Hathaway (NYSE: BRK-B) annual shareholder meeting was held this month. Warren Buffett managed to attract some 40,000 people to Omaha, Nebraska just to see him speak.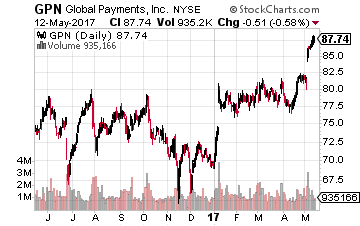 We've covered Buffett fairly extensively over the last couple years, from what a young Buffett would buy to his best dividend plays. For a young Buffett, Global Payments (NYSE: GPN) should catch his eye. Global Payments is a simple company being a provider of electronic transaction services. Shares are up over 30% during the 18 months since we profiled it.
Dividend wise, it's been the likes of Deere & Co. (NYSE: DE) that is interesting for Buffett, which is up is up 40% since we profiled it as one of Buffett's four favorite stocks for 2016.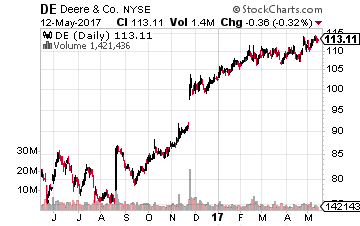 In terms of where the 86 year old Buffett is finding value, at his annual meeting he talked about the new healthcare bill, a Berkshire dividend, but more importantly, how he feels about tech stocks these days and the future of artificial intelligence.
With all that in mind, here are Buffett's three best investments:
Warren Buffett's Best Investment No. 1: A Mega Whale 
One thing that Buffett has long preached is finding companies that are proverbial "economic castles." At this year's meeting Buffett reaffirmed the idea of finding businesses with economic moats, saying, "In capitalism, people are going to try to take that castle from you so you want a moat around it and you want a knight in that castle who is pretty darn good at warding off marauders."
Buffett, at 86 years old, has shown no signs of slowing down, and in truth, might be looking to find a major whale to reel in before handing over the reigns at Berkshire. That is, Buffett has made a career of making buyouts in the $10 billion to $30 billion range. However, his Berkshire Hathaway is expected to have over $100 billion in cash by mid-year, and it could be time for a mega-deal.
His Elephant gun is most certainly reloaded at this point. And as he gets older, he's likely ready to make a big bet to leave a true legacy. A major deal makes sense now, as well, given Berkshire can raise additional low interest debt. The big question is, what's available for Buffett at the $100 billion level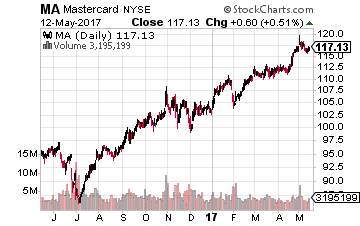 There's only a few companies that fit the Buffett mold and would be big enough to move the needle for an ever growing Berkshire Hathaway. In truth, there's only a handful of companies near the $100 billion mark with solid returns on equity and consistently growing earnings. The names include a couple biotechnology names and technology company. One company that does stand out is MasterCard (NYSE: MA).
This payment processing company certainly fits the Buffett mold, with a strong moat and long track record of steady earnings growth. Compared to its top rival Visa (NYSE: V), MasterCard has a return on equity that's nearly triple Visa and has grown earnings at twice the rate over the last half decade.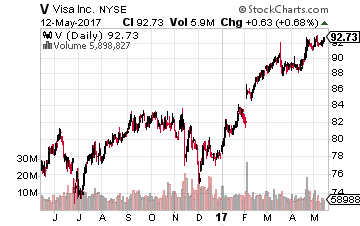 Berkshire has been an investor in MasterCard for years, owning a small stake. Now, whether he'll buy all of MasterCard is another story, as it would mean increased financial regulation for Berkshire.
In truth, there's little that Buffett would be interested in at the $100 billion mark, although MasterCard should certainly pique the interest of investors wanting to own just a piece of a Buffett-like business.
Warren Buffett's Best Investment No. 2: Technology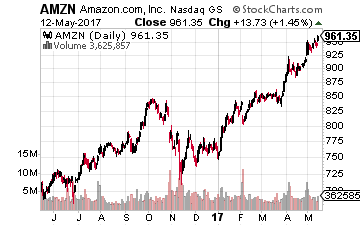 Finding the next Apple (NASDAQ: AAPL) or Amazon (NASDAQ: AMZN) is next to impossible; however, will that stop Buffett from doing just that? At this year's Berkshire shareholder meeting, Buffett showed some remorse for "missing" Amazon — in particular, Buffett says, "we missed it entirely, we never owned a share of Amazon … I was too dumb to realize what was going to happen."
Of note, Buffett recently announced he was dumping his legacy tech holding, IBM (NYSE: IBM), which was his fourth largest holding and accounted for nearly 10% of Berkshire's public equity portfolio.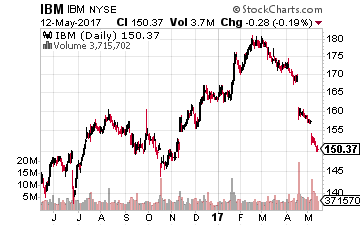 Could Buffett find a buyout target in the tech space? If so, it makes sense that it'd be a company that could help his current businesses. That is, some of his companies — such as its railroad Burlington Northern and its insurance company GEICO — are getting disrupted by technology.
To the extent that Buffett might be eyeing the driverless car market. At the Berkshire meeting, Buffett noted, "Autonomous vehicles widespread would hurt us, if they spread to trucks, and they would hurt our auto insurance business."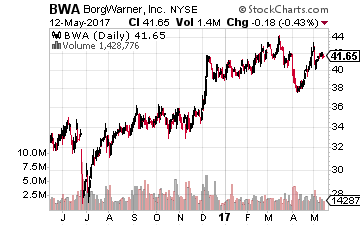 Fear of missing out again in tech and an urgency to insulate its current business might push Buffett to look at the driverless car market. One logical buyer might be Borg-Warner (NYSE: BWA), which is a blend of tech and industrial. Borg-Warner will do well with driverless cars as these cars still need powertrains and propulsion systems.
Plus, driverless cars will need electrically powered braking systems that Borg-Warner can provide. And you don't have to worry about it being too "expensive," as Borg-Warner trades at just 10 times next year's earnings.
Warren Buffett's Best Investment No. 3: Airlines
We talked about Buffett's newfound love for airlines earlier this year when he revealed major stakes in many of the major airline operations. But the performance of airlines stocks has been relatively muted since then.
Would Buffett every buy an entire airline? They are industrials, which is a recurring theme for Berkshire buyouts. But Buffett is the largest holder of the top four U.S. airlines, making a bold bet on the industry as a whole. Part of the issue is that competition among airlines has historically been cutthroat.
But with fuel prices staying lower and there being fewer competitors in the space, competition might finally be rightsizing. If you were going to buy one airline, why not buy the biggest and best?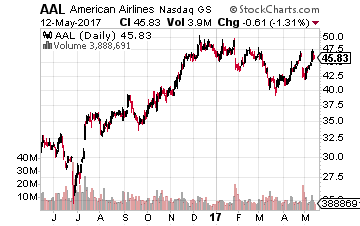 American Airlines (NYSE: AAL) is the largest airline operator and it has been the industry under-performer over the last three months. One of Buffett's key theses is that Airlines are serious about buying up their own stock. With that, Buffett notes, "So even if they're worth what they're worth today, we could make a fair amount of money." Relative to its market capitalization, American Airlines has bought back more stock than any of the major airline operations that Buffett owns.
In the end, picking Buffett's next purchase is tough, if not impossible. The three investments above should at least pique Buffett's interest. But even if he doesn't make the big bet and go for the buyout, investors should give these ideas a closer look.
Investing in a long-term theme with lots of clear upside has always been one of the best strategies for unlocking huge profits in the markets. It's how Tony Daltorio scored his biggest winners and just the other week, he recommended a new stock to his Growth Stock Advisor subscribers that sits right at the core of one of the biggest mega-trends taking place in the manufacturing and industrial sectors of the economy.
These two traditionally boring businesses are about to get a huge tech upgrade over the next ten years, and this company is going to be the one to reap huge profits as their technology is deployed all over the world. This isn't some speculative small cap play either, this company has a 100-year history of success and is on the verge of a growth spurt that could hand investors massive returns.
Tony does a full deep-dive analysis on this company and why he thinks it deserves a spot in your portfolio in the May issue of Growth Stock Advisor, and right now he's offering up a 30 day risk-free trial to anyone that comes on board today. Just click the link below to start your free trial and see his latest recommendation.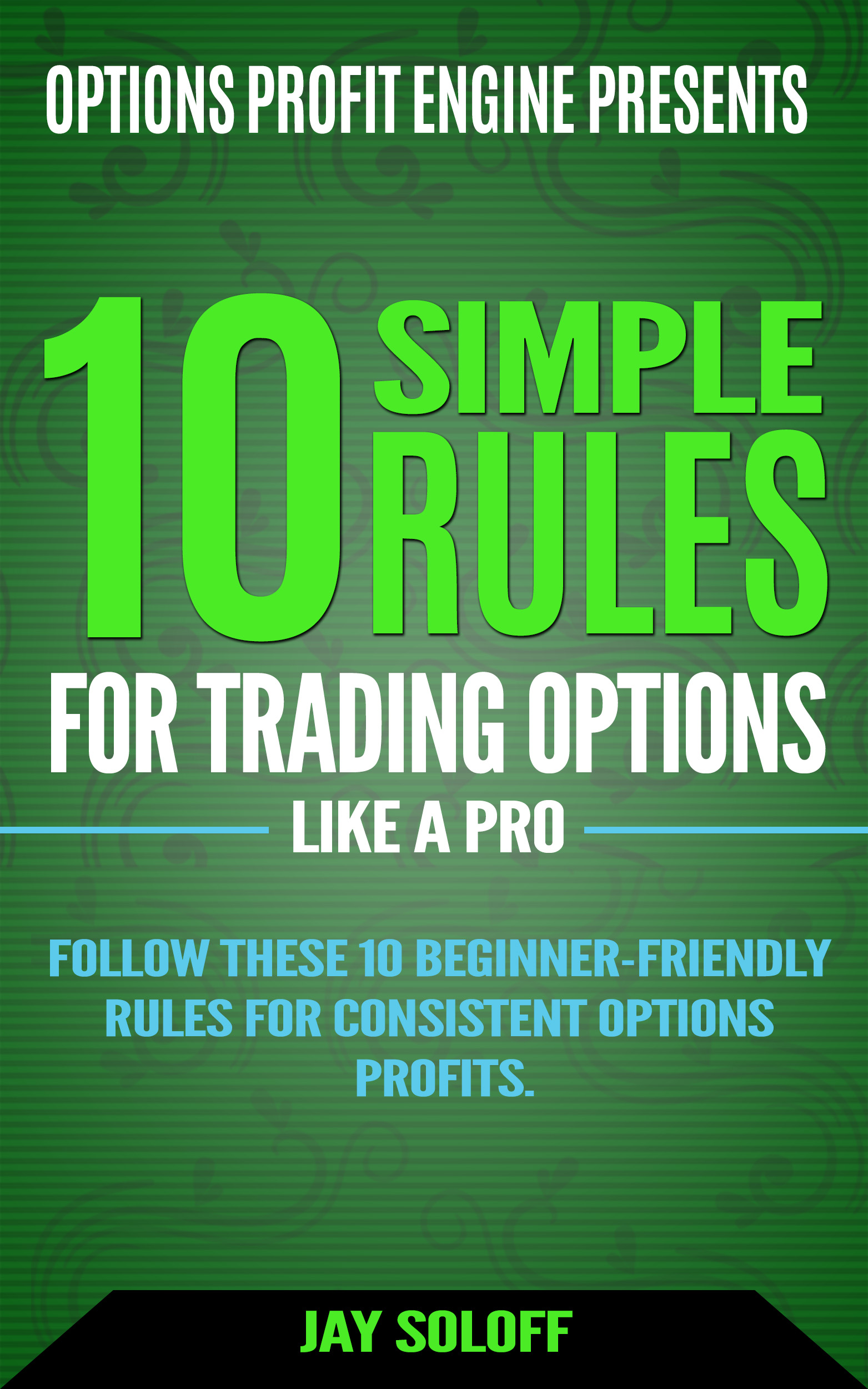 [FREE DOWNLOAD] 10 Simple Rules for Trading Options Like a Pro
Follow these 10 simple rules from 20-year professional options trading veteran, Jay Soloff and start earning a reliable extra income from options.
NO prior experience needed to master these 10 simple options trading rules. 
Enter your email below and receive access to this FREE guide...