Last year at the Berkshire Hathaway annual shareholder meeting, billionaire Warren Buffett stated: "We have got a big appetite for wind or solar." This high-yield stock is a pure play wind and solar energy producer that was just upgraded by Goldman Sachs. View the recent share price decline as an opportunity to invest in the renewable energy sector at a great buy-in price.
Pattern Energy Group (Nasdaq: PEGI) is an owner/operator of 20 wind power facilities, including one project it has agreed to acquire, with a total owned interest of 2,736 MW in the United States, Canada and Chile. Each power facility is contracted to sell all its energy output, or a majority, on a long-term, fixed-price power sale agreement. Ninety-two percent of the electricity to be generated by the facilities will be sold under these power sale agreements, which have a weighted average remaining contract life of approximately 14 years.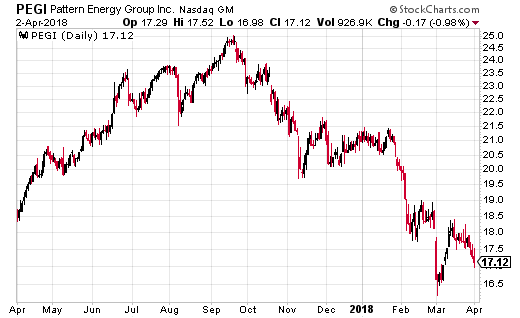 The company has been focused on growing its portfolio since the 2013 IPO. At that time the company owned 1,041 MW of energy production capacity. The added and future acquisitions for Pattern Energy Group are sourced and developed by a related private investment company called Pattern Development. Pattern Development is more like an investment fund that searches out renewable energy production projects to fund. Management has a stated goal of reaching 5,000 MW of owned capacity by 2020. At this time the company already has over 1,000 MW of new projects where PEGI has the right of first offer to purchase the projects when they are ready to come on line. In its long-term development pipeline, management claims visibility on up to 10,000 MW.
Related: Sell This Popular High-Yield Clean Energy Stock ASAP
Investors have participated in the growth, with the PEGI dividend increasing every quarter until the most recent announcement. From 2014 through the end of 2017 the dividend grew by 35%. On March 1, 2018 the company chose for the first time to not increase the dividend. It was kept level with the previous rate. While the market did not like the lack of dividend increase, it was a prudent move by the Board of Directors to not announce an increase. Cash flow from recent acquisitions had not kicked in to boost free cash flow to pay a higher dividend. In February the company announced the purchase of a 206 MW portfolio of wind and solar projects in Japan. The portfolio has three operating facilities and two under construction. It is an almost certainty that PEGI will soon resume dividend growth.
The PEGI share price peaked above $24 in September 2017. The shares now trade at $17 and change with a 9.75% current yield. This is a dividend growth stock, in the growing renewable energy sector. The current sell-off of the stock is not justified by fundamentals. When the dividend again starts to grow this stock could be bid up again into the mid-$20's.
Retiring well doesn't have to be complicated. Forget "buy and hold" investments… forget options... forget Bitcoin...
One stock is all you need. And it's not a blue chip stock like Wal-Mart. Over your entire retirement, you should see over $1 million hit your bank account thanks to this stock.
If you're serious about a retirement with less financial worries, this #1 stock is your secret weapon. The first payout of the $1 million is days away.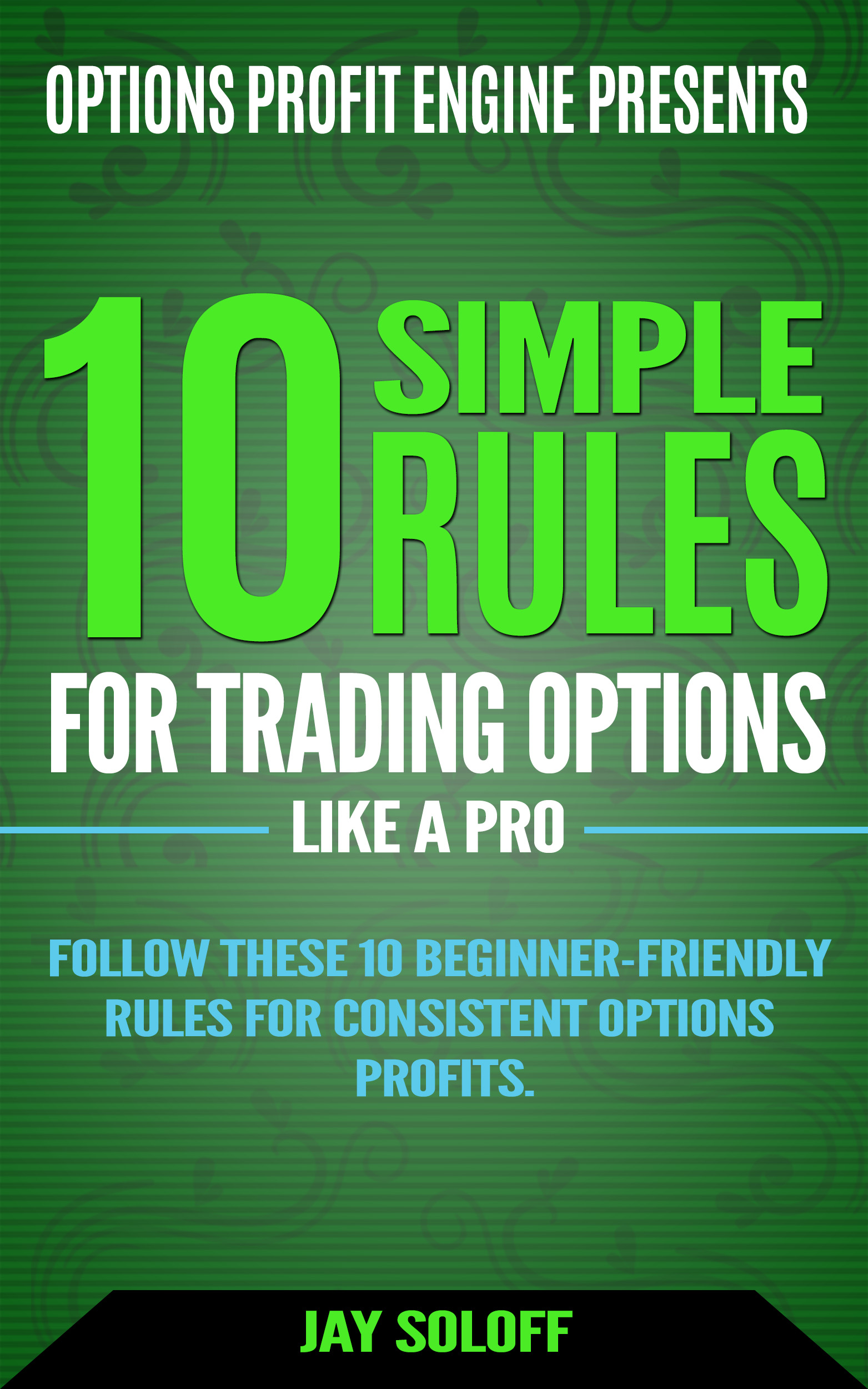 [FREE DOWNLOAD] 10 Simple Rules for Trading Options Like a Pro
Follow these 10 simple rules from 20-year professional options trading veteran, Jay Soloff and start earning a reliable extra income from options.
NO prior experience needed to master these 10 simple options trading rules. 
Enter your email below and receive access to this FREE guide...