It's the bull market that almost no U.S. investor has heard about. But it is a very real and vibrant bull market. What am I talking about?
The Japanese stock market, which last week hit a 27-year high!
After Japan's "bubble economy" collapsed in the early 1990s, its entered a long period of recession and stagnation. In the late 1990s, conditions got even worse as a financial crisis hit some of its leading financial companies, such as Yamaichi Securities and the Long-Term Credit Bank of Japan. The Nikkei index continued drifting downward after that, hitting the 7,054.98 mark on March 10, 2009 as the global financial crisis took its toll.
But then, the second Abe government began in December 2012, and its so-called Abenomics economic strategy, including an ultra-easy monetary policy from the Bank of Japan, took both Japan's economy and stock market into a long upward trend, which has continued to this day.
Clear evidence of that was seen in the second quarter of 2018 when Japan's economy grew at the fastest pace in more than two years, as the country witnesses its longest stretch of economic growth in a generation.
Japan Regains Former Glory
This economic growth is reflected in Japan's stock market, which this past summer regained its place as the world's second largest stock market, as it surpassed a struggling mainland Chinese stock market. It lost the second spot to China in 2014.
Why has Japan's stock market come to life? There are a number of reasons.
First of all, Wall Street was wrong about the effects of the U.S. – China trade war on Japan. It thought Japan would suffer, but instead it has flourished. As CLSA equity strategist Nicholas Smith told Bloomberg, "If China and the U.S. are going to throw bricks at each other's windows, it pays to be the one that sells glass to both sides."
But there's a lot more at play here than the trade war. Earnings have been spectacular. In the last quarter, about two-thirds of the companies listed on Japan's benchmark Topix index had big earnings beats. And we're talking here about the big familiar names like Sony.
And these Japanese companies are thrashing earnings forecasts while their valuations are dirt cheap. The average Japanese stock is selling for about a 20% discount to the average European stock, which in turn is selling at a 20% discount to the average U.S. stock. In other words, in many cases, you are getting growth that is outpacing their U.S. counterparts and at a much, much lower valuation.
One look at Japanese companies' pre-tax profits will show you what a good story Japan is. Over the past five years, Japanese companies' average profit margins have risen from about 4.5% to 7.7% – well ahead of where margins were even at the peak of the late 1980s bubble era when market valuations were stratospheric. The profitability growth arises, in large part, from cost-cutting exercises conducted across much of corporate Japan following the global financial crisis.
Look at the chart (based on Ministry of Finance data and compiled by the brokerage firm CLSA) below that shows the profitability of corporate Japan (including unlisted companies) surging to its highest level since comparable data started being compiled in 1954.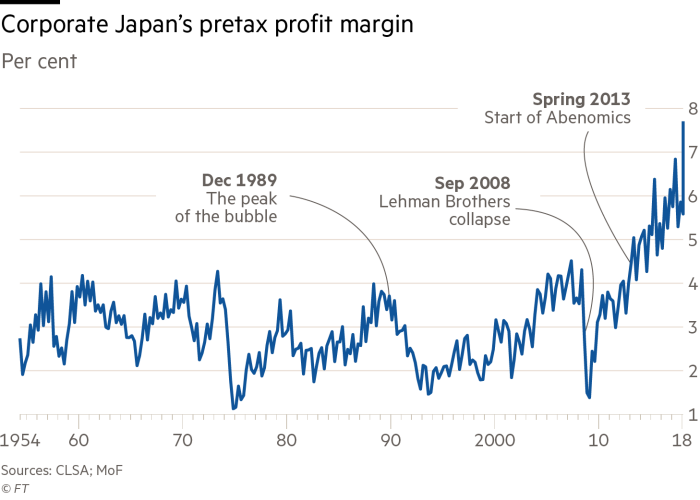 Japanese companies have also found enthusiasm for corporate governance, which had always been a problem. The 2014 publication of the stewardship code encouraged investors to demand more from companies and the companies have delivered. Increasing dividends and share buybacks are becoming much more commonplace in Japan.
Finally, there is also direct support for Japanese equities from the Bank of Japan (BOJ), which for years bought Japanese stocks as part of its massive monetary easing program to lift the country out of deflation and hit a 2% price-stability target.
Under governor Haruhiko Kuroda's quantitative and qualitative monetary easing (QQE) plan, stock-buying through exchange-traded funds (ETFs) started in 2013 at a pace of about 1 trillion yen ($8.873 billion) annually, expanding to about 3 trillion yen in October 2014, and further to about 6 trillion yen in July 2016. The BOJ though has begun to taper its purchases as well as shifting the emphasis from ETFs focused on the Nikkei 225 index to the Topix index.
This form of QE makes the BOJ a predictable buyer in the event of a sharp market sell-off. Since the start of Abenomics in 2013, the index has never fallen for more than eight days in a row.
Japan's 'New' Stock Leaders
It is interesting to note that this run to a 27-year high has not been led by the usual 'suspects' – the giant exporters like Toyota.
Instead, retailers, healthcare and pharma companies and other more defensive shares have been driving the increase, with companies such as Fast Retailing, FamilyMart UNY Holdings and Eisai at the forefront. On the broader Topix index, it's the same story with pharmaceutical companies, utilities and service firms among the standout performers.
The top 10 ranking of Japanese stocks today is vastly different from the last time stocks traded at the current level in 1991. Back then, banks claimed seven of the top 10 spots. Today, there are only two. And even Toyota, which occupies the top spot currently is only valued at about 80% of its pre-financial-crisis level.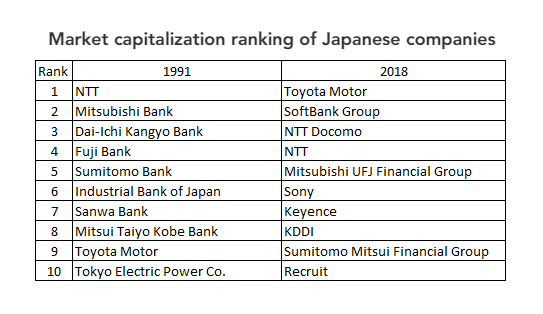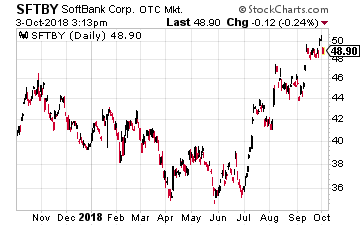 Four of the companies in the current top 10 had not even listed yet in 1991. Technology and investment giant Softbank Group (OTC: SFTBY) went public in 1994 and currently sits behind only Toyota, with a valuation of more than $105 billion. Third-ranked NTT Docomo – the mobile unit of fourth-ranked Nippon Telegraph & Telephone listed in 1998. Telecommunications company KDDI, at No. 8, went public in 1993. And the 10th-ranked stock, staffing company Recruit Holdings, did so in 2014.
Companies, like Softbank, that are overseas powerhouses are also in the top 10. For both automation equipment maker Keyence, the No. 7 player, and sixth-ranked Sony (NYSE: SNE), at least half of sales come from outside Japan. By the way, Keyence's market cap of 8 trillion yen represents 19-fold growth from 27 years earlier.
How to Invest in Japan
If you are looking to invest into Japan's bull market, please do NOT use ETFs. If you do, your performance will be held back by the banks and other similar companies in the index that offer little growth.
Instead, stick with individual stocks as I have with the Growth Stock Confidential portfolio that currently holds three Japanese stocks with great growth potential. There are many possibilities that offer you growth at a good price.
Related: Buy These 3 Growth Stocks on Robinhood and Pay NO Commission
For instance, there is Sony, which this year has racked up record profits. Quite a change from losses totaling more than $8.8 billion over the prior decade!
The company is shifting away from consumer electronics to more growth-oriented area such as artificial intelligence and has increased its focus on subscription revenue from online gaming and streaming of videos and music (EMI Music). As part of that strategy, Sony will take a more strategic approach to collecting data from its users across a range of devices and platforms, spanning PlayStation games, financial services and mobile phones.
In February, Sony announced plans to launch a ride-hailing service in partnership with several Japanese taxi companies to obtain data on vehicles. The company is looking to expand the sale of image sensors, which are used in Apple's iPhones and other mobile devices, for use in self-driving cars. Sales of its sensors to the automobile industry have become a big business for Sony.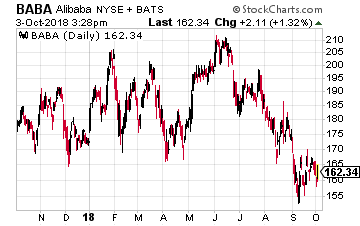 Another stock worth your consideration is Softbank. It is led by its founder Masayoshi Son, whom I believe is the best tech investor of his generation. Just his investment of $20 million into Alibaba (NYSE: BABA) in 2000 makes him so. He ignored all the naysayers (as is currently) about investing into China. That $20 million turned into an incredible $70 billion when Alibaba had its IPO in 2014.
The naysayers are out again about his $100 billion Vision Fund, which is equivalent in size to all the world's other venture capital funds combined! The investments made so far all have one thing in common – they are all make heavy use of artificial intelligence and big data. As Son said recently, "It may look like we are investing on a whim without any consistency, but one common theme is artificial intelligence." Here in the U.S., Son has established positions in Nvidia, Uber, WeWork, and GM's autonomous vehicle unit, Cruise.
Add in the fact, despite its recent price rally, that Softbank sells well below its net asset value and below even just the valuation of its holdings in Alibaba and Yahoo Japan and you have a long-term winner for your portfolio.
And there are many more stocks like Sony and Softbank in Japan that are worth a look and that I may be adding to both the Growth Stock Advisor and Growth Stock Confidential portfolios in the months ahead.
Rogue US "Cartel" legally Kingpins 2,524% to American Investors
These Cartels made money hand over fist:
1. OPEC continuing to rob American's blind.
2. Standard Oil had to be broken up by the government because of its monopoly profits from oil.
3. Drug gangs spending $7,000 a day on rubber bands holding money.
4. Amazon forces entire sectors into bankruptcy and now accounting for a whopping 49% of all e-commerce.
Up until today, you could never invest in a cartel. However, I've just discovered an all American "Cartel" about to make a power move... Legally disrupting an entire industry, and making select investors a life long legacy. When it used to be illegal to rake in this sort of money... there's nothing illegal about reaping the rewards of this cartel.
It's what Mark Cuban, Bill Gates and Mark Zuckerberg have just done... doubling down to $124 Billion. Following cartels used to be the fastest way to end up in prison but following these billionaires could be your ticket to 2,524% before 2019 ends.
Just Click Here now to reveal this All American Cartel - before it's too late
.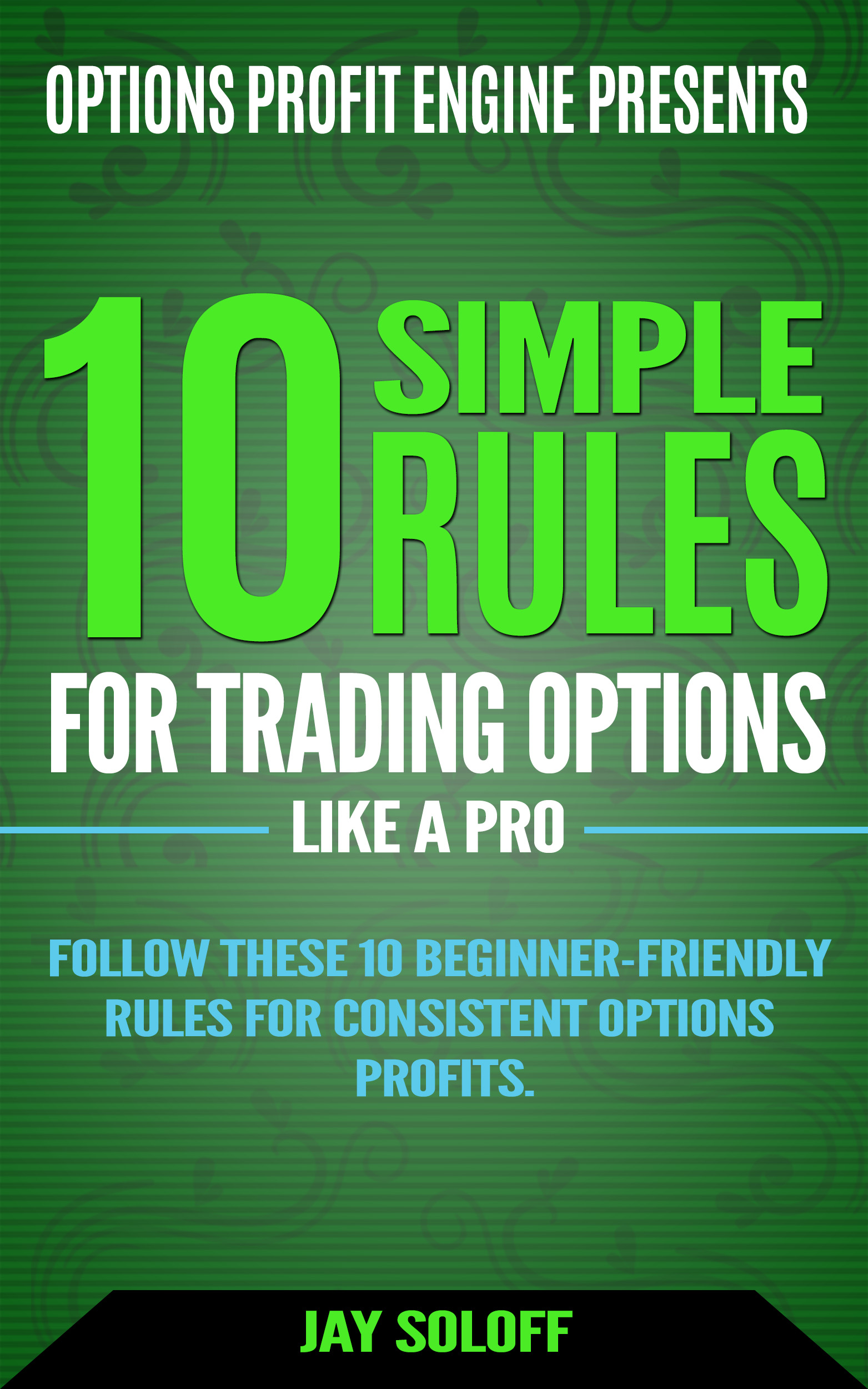 [FREE DOWNLOAD] 10 Simple Rules for Trading Options Like a Pro
Follow these 10 simple rules from 20-year professional options trading veteran, Jay Soloff and start earning a reliable extra income from options.
NO prior experience needed to master these 10 simple options trading rules. 
Enter your email below and receive access to this FREE guide...