With this year's tax filing deadline date just past, it's a good as time as any to take a look at a few special situations whose stock prices were hit because of recent changes in tax policies.
The first company I want to tell you about is one that has become a real life example of the law of unintended consequences…
Congress changed the way American corporations are taxed on their overseas earnings. Previously, firms were taxed at the 35% rate. But most companies avoided that by booking their income overseas and then keeping the money there.
So Congress came up with GILTI (Global Intangible Low-Taxed Income), which was set at 10.5%. Its main target was the tech and pharma companies that transferred their trademarks and patents overseas to avoid paying tax on them.
Kansas City Southern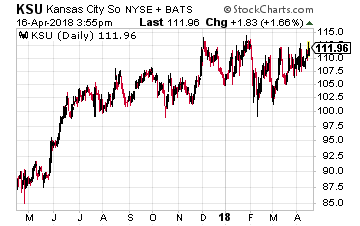 But this new tax intended to tax overseas income earned by U.S. technology and pharmaceutical firms and their trademarks and patents has hit closer to home with the railroad company Kansas City Southern (NYSE: KSU), which has a substantial business in Mexico.
Even though its main assets are railcars (and not intellectual property) and it already pays a 30% tax in Mexico, it will also be hit by GILTI. That's because of the way the new tax interacts with the treatment of foreign tax credits that are supposed to prevent two countries from taxing the same income. When companies figure out the credits they receive for paying taxes overseas, the law typically requires them to assign some of their domestic expenses to foreign jurisdictions.
The result for some firms like KSU is that, for U.S. tax purposes, their foreign income and foreign taxes look smaller than they actually are. This actually shrinks their tax credits and may force them to pay the GILTI tax on top of their foreign tax bills. In particular, it hits companies with operations in high-tax countries like Mexico, Germany and Japan.
So the net effect for companies like Kansas City Southern from the new tax law is practically nil, receiving almost no net boost. Nevertheless, I do like the company because of its large exposure to Mexico (it owns one of two large regional railroads in the country) and its 50% ownership in the Panama Canal Railway Company.
Record financial results have driven the stock higher in recent months despite fears over whether NAFTA negotiations between Canada, Mexico and the Trump Administration will end with a positive result. The stock is up 25% over the past year and 6% year-to-date. Here is a breakdown of its latest results (fourth quarter) by segment:
The Industrial & Consumer Products segment generated revenues of $147.1 million, up 8% year over year. While business volumes improved 10%, revenues per carload fell 1% year over year.
The Chemical & Petroleum segment had revenues of $137.7 million, up 24% year over year. Volumes improved 12% year over year. Revenues per carload rose 11% from the prior-year quarter.
The revenues at the Agriculture & Minerals segment were $121.7 million, down 1% year over year. Business volumes declined 9%, but revenues per carload were up 9% both on a year-over-year basis.
The revenues at the Energy segment were $69.8 million, up 15% year over year. Particularly impressive performance was the amount of frac sand the company hauled. Volumes increased 3% year over year and revenues per carload rose 11%.
Intermodal revenues were $97.4 million, up 5% year over year. Volumes improved by 7% and revenues per carload decreased 2% in the quarter.
Revenues at the Automotive segment came in at $60.6 million, up 15% year over year. Volumes improved 5% and revenues per carload increased 9%.
Other revenues totaled $26.1 million, up 16% year over year.
Bottom line… it is a solid company whose stock looks like a good buy anytime NAFTA headlines send it lower.
Tax Ruling Hits MLPs or Does It?
In March, there was also a ruling from the Federal Energy Regulatory Commission (FERC) that had tax implications. It closed a loophole that allowed some master limited partnerships (MLPs) with pipelines to be eligible for a tax recovery payment even though they paid no taxes.
Virtually all MLPs said the FERC ruling would have little impact on their cash flow. The only actual MLPs affected were those with substantial interstate oil and gas pipelines such as Enbridge Energy Partners, Williams Partners and Spectra Energy Partners.
The mass sell-off occurred even though U.S. energy production is reaching record highs. With the sector's newly-found focus on good corporate governance and with yields approaching 10% in some cases, MLPs are worthy of renewed interest from you. With the fear over this FERC ruling did was simply to lower the valuations of the sector to levels that in the past turned out to be good buying opportunities.
After the ruling, the Alerian MLP index was trading at an 8% discount to the S&P 500 on the basis of price to projected funds from operations over the following year, according to FactSet. The only two other times in the past 10 years that saw a similar discount occurred in November 2008 and February 2016. What followed were rallies of 50% and 60% respectively in the index over the subsequent six month period.

If you're looking for a specific MLP, I suggest you check out articles from my colleague, Tim Plaehn, who has lots of expertise in the sector. For broad exposure – since I believe the whole sector is so beaten-down – there are a number of exchange traded funds that fit the bill. The largest of these is the Alps Alerian MLP ETF (NYSE: AMLP), which has 27 stocks in it and is down over 23% in the past 52 weeks and more than 10% year-to-date, putting it in a bargain price range.
Buffett just went all-in on THIS new asset. Will you?
Buffett could see this new asset run 2,524% before the end of 2019. And he's not the only one... Mark Cuban says "it's the most exciting thing I've ever seen." Mark Zuckerberg threw down $19 billion to get a piece... Bill Gates wagered $26 billion trying to control it...
What is it?
It's not gold, crypto or any mainstream investment. But these mega-billionaires have bet the farm it's about to be the most valuable asset on Earth. Wall Street and the financial media have no clue what's about to happen... And if you act fast, you could earn as much as 2,524% before the year is up.
Click here to find out what it is
.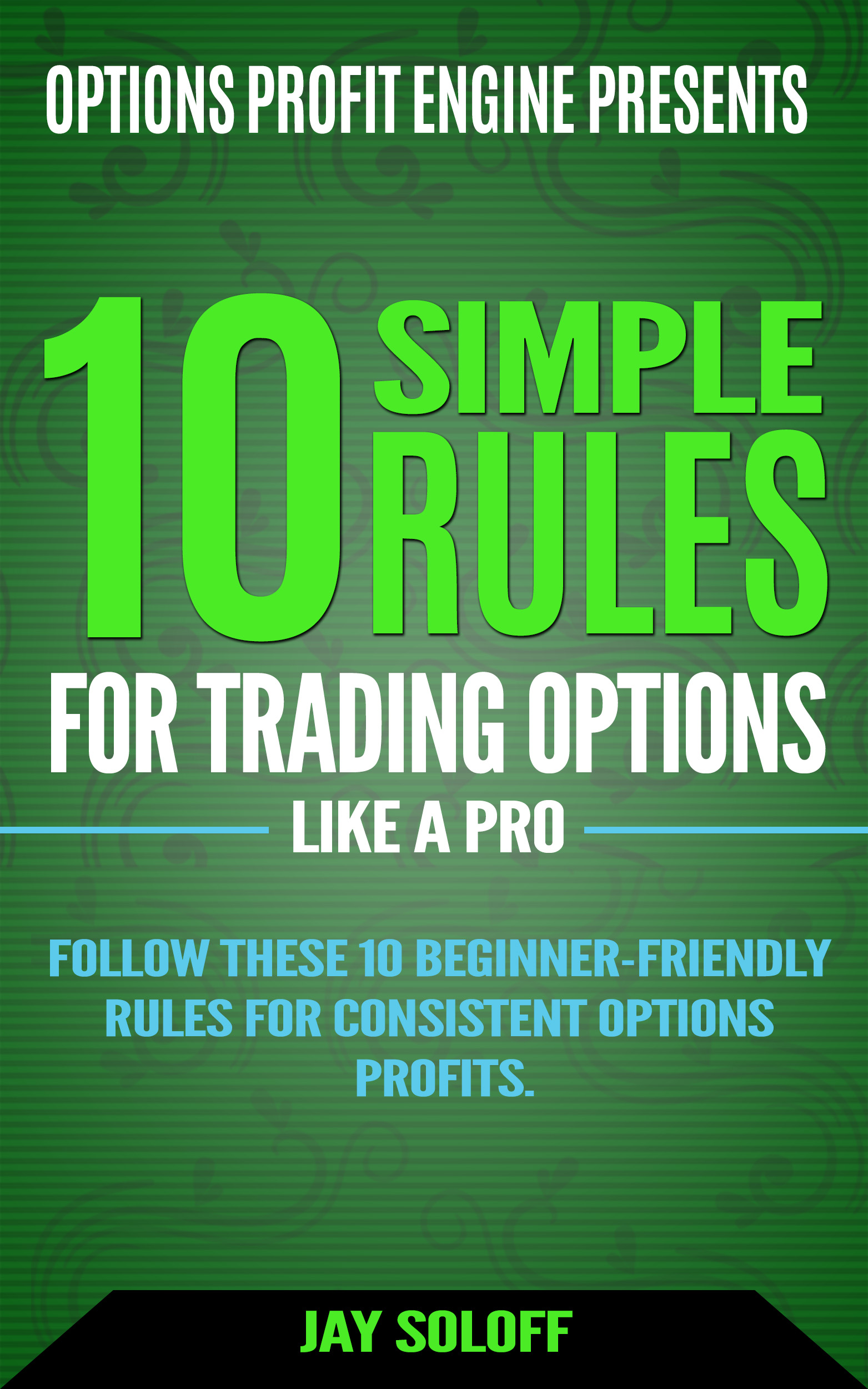 [FREE DOWNLOAD] 10 Simple Rules for Trading Options Like a Pro
Follow these 10 simple rules from 20-year professional options trading veteran, Jay Soloff and start earning a reliable extra income from options.
NO prior experience needed to master these 10 simple options trading rules. 
Enter your email below and receive access to this FREE guide...