Here is something that may startle you and it's a subject I will cover in a future issue of Growth Stock Advisor for my subscribers:
A research paper by Professor Hendrik Bessembinder, published in the September edition of the Journal of Financial Economics, posed this question "Do Stocks Outperform Treasury Bills?". The end result was some rather worrying conclusions for equity investors.
He studied stock returns from 1926 through 2016 and found that out of the universe of 25,967 U.S. stocks in the study, just five companies account for 10% of the total wealth creation over the 90 years, and just over 4% of the companies account for all of the wealth created!
In other words, you need to find the winners over the long-term to be a successful investor.
Apple Stock Selloff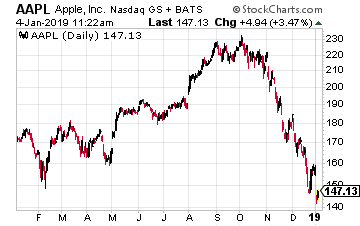 Up until now one of those long-term winners had to be Apple (Nasdaq: AAPL). But some are beginning to question that assumption for the world's most valuable company.
That can be seen in its recent price action taking it out of the exclusive trillion dollar valuation club. Apple shares, prior to last week, were in the longest weekly streak since November 2012 and had its biggest two-day drop since January 2013. The drop was fanned by twin pieces of negative news…
First, the Nikkei Asian Review reported the company had asked contractors Foxconn and Pegatron to halt plans to ramp up production of the new XR model. That report came just days after Apple gave a disappointing outlook for the upcoming holiday season and, most importantly for me, Apple said it would stop reporting unit sales for iPhones, iPads and Macs. That fanned concerns that demand for the company's smartphones may have peaked.
 Production Slowdown
Let me tell you first about what the Nikkei reported about Apple cutting its production of the new iPhone XR. This relatively 'cheap' iPhone model only hit the shelves in October.
Foxconn had prepared nearly 60 assembly lines for Apple's XR model, but was recently using only about45 production lines as Apple told it not to manufacture as many XRs as previously planned. That means Foxconn would produce around 100,000 fewer units daily to reflect the new demand outlook. The new production figure is down 20% to 25% from the original optimistic outlook.
Fellow Taiwanese manufacturer Pegatron faces a similar situation, suspending plans to ramp up production and awaiting further instructions from Apple. Apple also had asked smaller iPhone assembler Wistron to stand by for rush orders, but supply chain sources told the Nikkei the company will now receive no orders for the iPhone XR this holiday season.
Apple had great expectations that the iPhone XR would jump-start shipments this year. This lower-cost model debuted alongside the iPhone XS and top-of-the-line XS Max. But now, Apple instead is requesting more of the older iPhone 8 and iPhone 8 Plus models, which are up to 20% cheaper than the XR's starting price of $749. Apple previously planned 20 million units for the older iPhone models this quarter, but raised that figure by 25% to 25 million units.
The moves to add orders for year-old iPhone models, while suspending extra production for the latest product, may be pointing to Apple's lack of innovation regarding phones.
Adding to the news coming out of Asia was news from Apple supplier, Lumentum Holdings pointing to slowing iPhone sales. Although Lumentum did not identify Apple per se, it is best known as a major supplier of 3D sensors that power the facial recognition technology on Apple's latest iPhones.
The company's CEO Alan Lowe said, "We recently received a request from one of our largest industrial and consumer customers for laser diodes for 3D sensing to materially reduce shipments to them during our fiscal second quarter for previously placed orders that were originally scheduled for delivery during the quarter."
For me though, there is an even bigger red flag waving…
Apple Becoming Opaque
In a stunning move, the world's most valuable company said it will no longer tell investors and analysts how many iPhones, iPads or Macs it sells each quarter. Its finance chief Luca Maestri insisted that a "unit of sale is less relevant today than it was in the past". Apple will now only disclose its dollar revenues and cost of sales for each device category every quarter instead of detailing the number of units shipped down to the nearest thousand.
Maestri told analysts: "I can reassure you that it is our objective to grow unit sales for every product category that we have." I suspect though that he was shoveling some manure there. The smartphone market seems to have peaked globally. Apple has only managed to maintain its revenue growth by increasing prices, first with the $1,000 iPhone X and then again in September with the $1,100 iPhone XS Max.
The most recent figures show the success of this strategy. The average selling price of an iPhone increased from $618 a year ago to $793 in the latest quarter. That drove Apple's iPhone revenues up by 29%, even though unit volumes were flat compared to the same period a year ago. Data from the research firm IDC showed that Apple's combined iPhone shipments grew a mere 1.37% in the first nine months of 2018.
Apple's Emerging Problem
Getting back to the company's weak forward guidance, CEO Tim Cook blamed a handful of emerging markets, including Turkey, India, Brazil and Russia, for its weaker outlook on holiday sales. Sales in India were flat year on year while Brazil fell.
The bottom line is that Apple's phones are just too darn expensive for most consumers in the emerging world. And even where pricing is less of an obstacle – in China – Apple faces other challenges.
Apple shareholders are well aware that China is Apple's second-biggest market after the U.S. And it has been a major source of growth for Apple in recent years. China itself is responsible for 13% of overall revenues, with the Greater China region accounting for 18% of Apple's revenues. However, that figure is down from 20% just a quarter ago.
I don't think the trade war is the culprit, yet. The answer lies in changing consumer tastes in China.
Apple is starting to struggle in China as domestic brands including Huawei and Xiaomi gain in popularity. Huawei Technologies has passed Apple's spot as the second-largest seller of smartphones share for two straight quarters this year, including the latest quarter.
This looks to be a long-term trend change as, especially in China's largest cities, the mystique of foreign brands is fading. Chinese consumers are getting more sophisticated and the better local brands are becoming more popular.
In a recent annual survey of China's favorite brands, Apple dropped out of the top 10 with a fall from fifth to eleventh. And one of its main rivals in China – the aforementioned Huawei – jumped from twelfth to fourth.
Apple's decision though to not disclose unit volumes is disquieting and likely due to the fact that the company faces the possibility of its first annual decline in sales volume next year and wants the investing public to focus elsewhere.
That's a warning sign that Apple is no longer the elite stock it once was.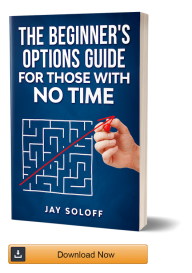 If not, here's your chance to save it to your computer while it's still free. That way you will never have to pay for it again in the future.
This guide will get you placing winning trades without you needing to spend hundreds of hours studying.
In fact, you can place your first trade today after reading my "Beginner's Guide" to trading options.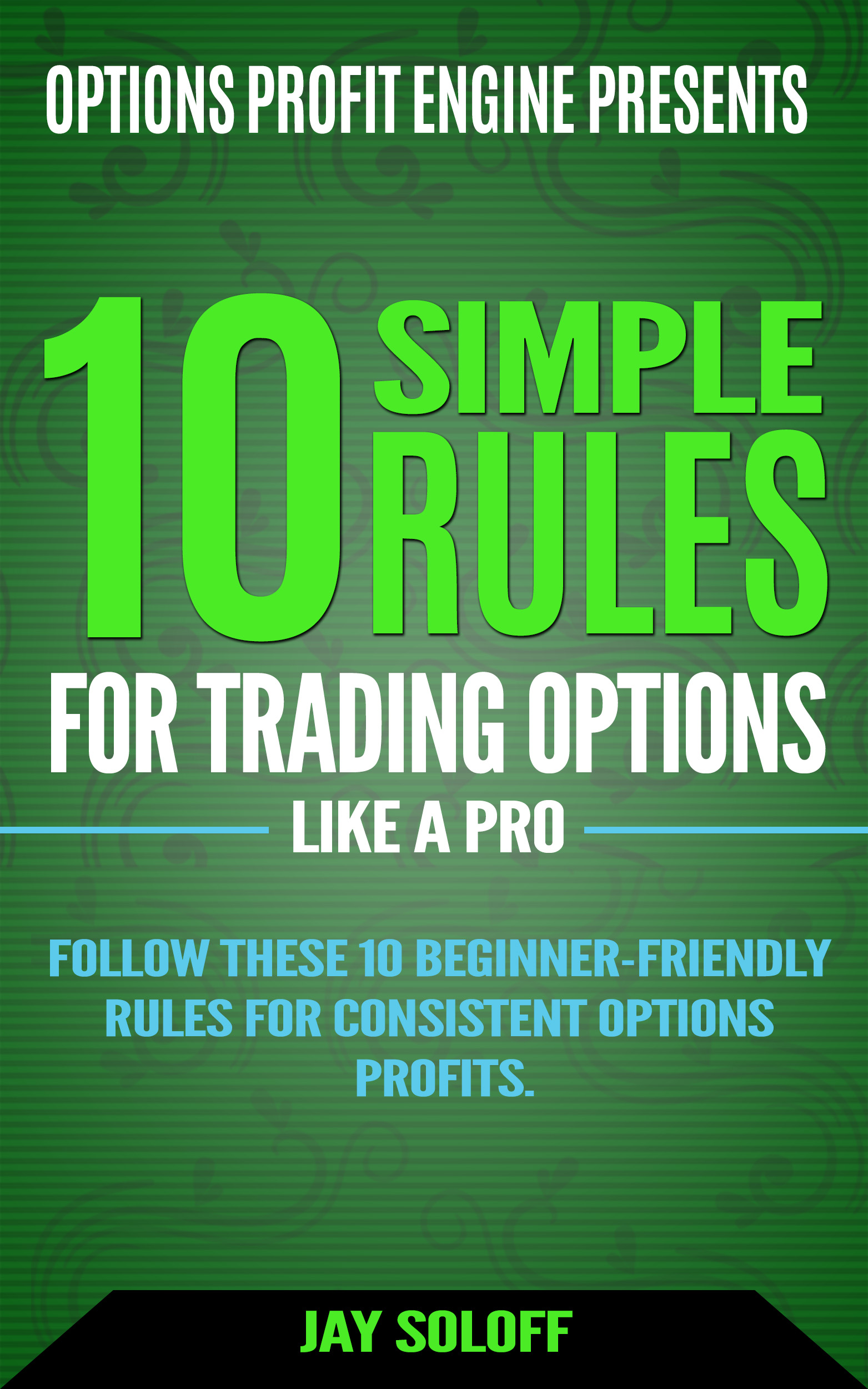 [FREE DOWNLOAD] 10 Simple Rules for Trading Options Like a Pro
Follow these 10 simple rules from 20-year professional options trading veteran, Jay Soloff and start earning a reliable extra income from options.
NO prior experience needed to master these 10 simple options trading rules. 
Enter your email below and receive access to this FREE guide...