The science of medicine, as well as pharmaceutical companies, is moving more and more toward personalized medicine. That is, specialized cell and gene therapies designed to attack a patient's unique condition.
Curing a patient of once-fatal diseases will save our healthcare system an enormous amount of money… but only over the long-term. These treatments require enormous upfront outlays. Keep in mind that, in some cases, only one treatment is required to cure the patient.
And therein lies the problem – how can these ultra-expensive medicines be funded? One option is under serious consideration by several European drug companies – a "reinsurance model" in which a third party underwrites the catastrophic case of someone having one of these terrible conditions.
Pharma and Reinsurance
This solution seems to solve the problem. First, pharmaceutical companies will get paid for providing the life-saving treatment.
And for the reinsurance industry, which backstops insurance companies, helping healthcare systems and governments smooth out the costs of such treatments could provide an additional revenue source.
The industry could use an additional revenue source as reinsurers face increasing competition from rival sources of risk capital (private equity, etc.). Reinsurers could make financing for personalized treatments easier by pooling the costs of these treatments provided by different drug companies and also across countries.
The reinsurance industry already provides a backstop to employer health insurance plans, and has signaled a strong willingness to expand into the medical sector. In response to the Ebola crisis in West Africa, the World Bank in 2017 teamed with reinsurers to provide coverage against future pandemics, so outbreaks could be tackled quickly.
The world's largest reinsurance companies include Berkshire Hathaway (NYSE: BRK.A & BRK.B) as well as the long-established European giants – Swiss Re (OTC: SSREY), Hannover Re (OTC: HVRRY) and Munich Re (OTC: MURGY).
The drug companies that are the most interested in teaming with reinsurance firms are the European drug giants. Let me explain…
Novartis – the Pioneer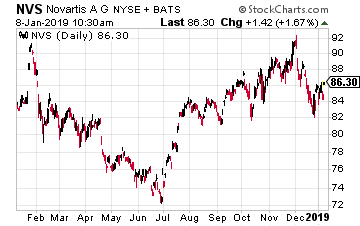 Leading the way here is the Swiss drug company Novartis (NYSE: NVS), which is also innovating in another promising area of medicine – digital therapeutics. I told you about this in the September 26 edition of The Market Cap.
The reason for Novartis interest in reinsurance is quite straightforward as explained by CEO Vas Narasimhan to the Financial Times: "Given that we'll have five gene therapies in the clinic next year (2019) and we plan to continue to have a steady pace of gene therapies, we acknowledge we need to work with the system to come up with new solutions."
Novartis has become a pioneer of "outcome-based pricing" models, through its blood cancer Car-T medicine Kymriah: 90% of children treated with the drug have not relapsed. It has offered to waive the $475,000 price tag for pediatric use in the U.S. if remission is not achieved within 30 days of treatment.
The company has also developed a gene therapy treatment for spinal muscular atrophy, a rare genetic condition that often kills sufferers before the age of two. Clinical trials suggest that, four years after a single treatment in the first few months of life, children are progressing normally.
The 10-year costs, if borne by healthcare systems, of treating such ultra-rare diseases range from $2 million to $5 million, according to economic analysis presented by Novartis at a recent investor day. So the need for unique solutions, like working with reinsurance companies, is obvious.
Novartis Is Not Alone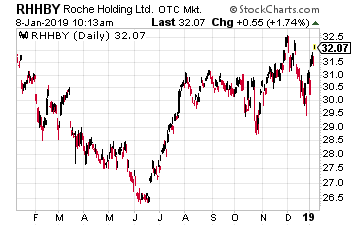 Novartis' suggested reinsurance model is actually not a novel strategy in the healthcare industry. Its fellow Swiss drug giant Roche Holdings (OTC: RHHBY) has been working with the aforementioned reinsurance company Swiss Re to provide cancer treatments in China since 2012.
According to a 2010 agreement, Roche provides healthcare data to Swiss Re to help the latter tailor its insurance policies, and in return Swiss Re re-insures five Chinese insurers, thus circumventing Chinese laws banning foreign firms from selling insurance in the country.
And actually, Roche has been active in China since 2007 working with insurance firms and healthcare networks to develop policies that will cover cancer treatments and next-generation diagnostics. The country's overall public health system is still that of a developing economy, making what Roche and Swiss Re are doing an absolute necessity.
With more than 4.2 million people diagnosed with the disease every year, cancer is a major public health problem and one of the leading causes of death in China. Most cancer patients in China have to pay for their treatment out of their own pocket, in spite of the government's efforts to expand healthcare coverage. For some cancer medicines, a full treatment course can cost ten times the average Chinese worker's annual income!
This approach for Roche has been very successful in China. In 2015, it started a partnership with the Shenzhen Reimbursement Authority and the leading Chinese insurance company Ping An. Shenzhen became the first city in China where all four of our targeted cancer therapies approved in the country – MabThera/Rituxan, Avastin, Herceptin and Tarceva – were reimbursed by Chinese insurance firms. Based on this success, Roche is expanding the model to include additional cities across China.
This just goes to show how creative approaches can improve access to healthcare, even in China. So now, Roche is adapting the model and rolling it out in countries around the world.
Two Winners
I absolutely love companies that think outside the box as these two drug companies. That alone makes them investment-worthy. Then add in the fact that both stocks are actually up in the past year – Novartis is up about 3% and Roche about 1% and with both yielding roughly 3.5% in very safe dividends – and you have two stocks to weather any sort of further market downturn.
Warren Buffett Went All-in With a Sector He Swore He'd Never Touch. Will you?
Buffett could see this new asset run 2,524%. And he's not the only one...
-> Shark Tank Personality Mark Cuban says "it's the most exciting thing I've ever seen."
-> Facebook CEO Mark Zuckerberg threw down $19 billion to get a piece...
-> Microsoft Founder Bill Gates wagered $26 billion trying to control it...
What is it? It's not gold, crypto or any mainstream investment.
But these mega-billionaires have bet the farm it's about to become the most valuable asset on Earth. And if you act fast, you could earn as much as 2,524% before the year is up.
Click here for immediate details.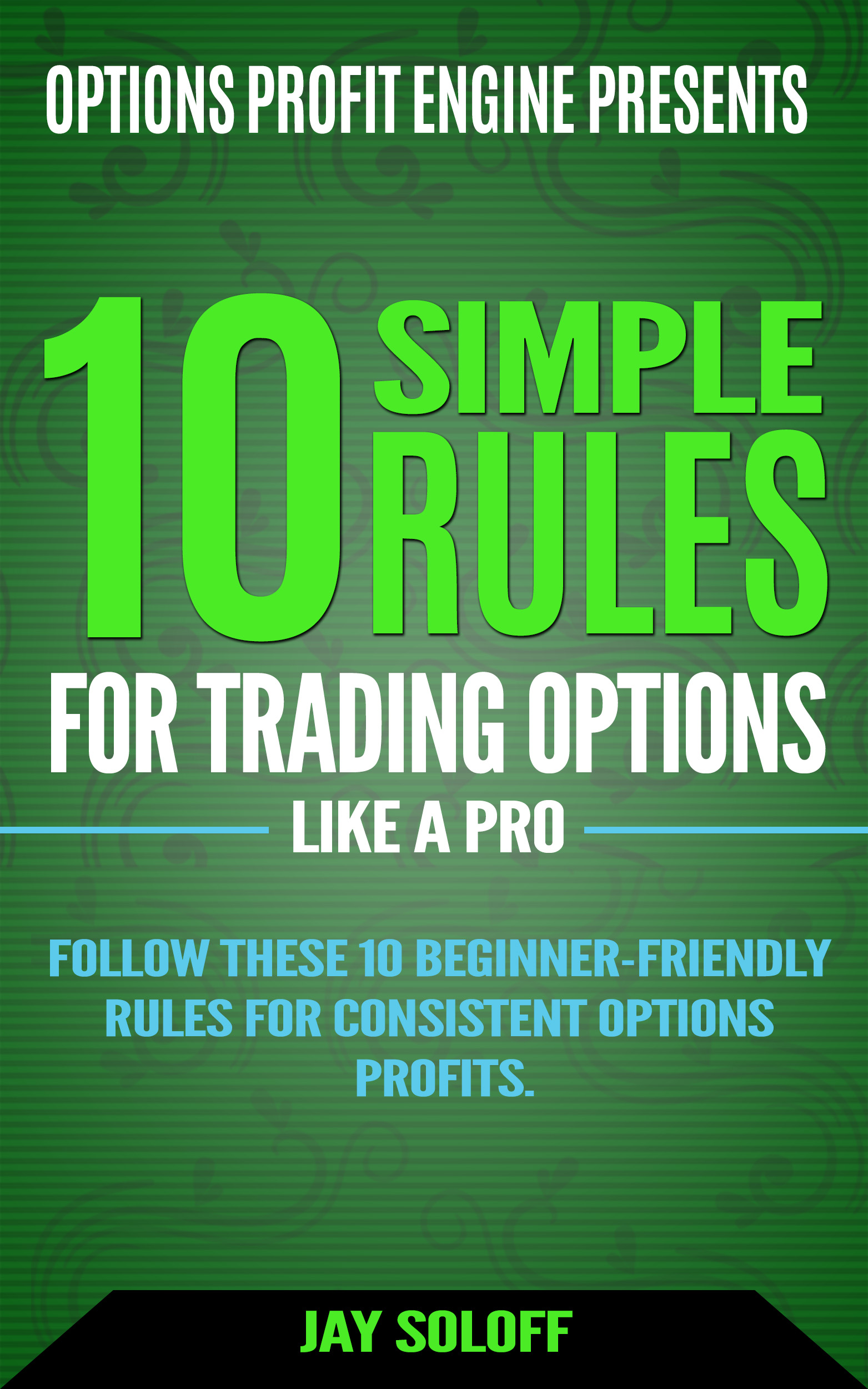 [FREE DOWNLOAD] 10 Simple Rules for Trading Options Like a Pro
Follow these 10 simple rules from 20-year professional options trading veteran, Jay Soloff and start earning a reliable extra income from options.
NO prior experience needed to master these 10 simple options trading rules. 
Enter your email below and receive access to this FREE guide...