Among my social circle is a handful of high-net-worth income focused investors. When we get together, I am often questioned on my opinion of the iShares Mortgage Real Estate Capped ETF (NYSE: REM). My usual response is "not a fan." However, another recent query about the ETF started a thought process leading to some research to see if profits can be safely generated from this very popular fund. And what I found out is, using the strategy detailed below, investors could book an annualized return of 24% investing in this ETF!
If you are not familiar with REM, it's an ETF that tracks the major finance REITs, as opposed to property REITs. To quote the iShares website, the fund: "seeks to track the investment results of an index composed of U.S. REITs that hold U.S. residential and commercial mortgages." This sector of the REIT space is primarily populated by companies that own and manage highly leveraged portfolios of agency guaranteed mortgage-backed securities (MBS). By leveraged I mean that these REITs borrow 6 to 8 times their equity in the short term markets and use those borrowed funds to buy the MBS. The amount of leverage used by the agency MBS REITs allows the companies to lever less than 3% yields on the mortgage securities up to 10% to 12% REIT dividend yields.
The problem with financial leverage is that profits can be squeezed or even turn negative when interest rates start to move, especially in a period of rising rates. No matter how much the mortgage REIT management teams claim to have hedged away interest rate risks, history shows us that hedging an MBS portfolio is a very imperfect science, and rising rates can result in slashed REIT dividends and falling share prices. This chart shows what happened to the Annaly Capital Management (NYSE: NLY) share price when mortgage rates increased by little more than 1% in 2012. (NLY at 15% is the largest holding of REM.)

Higher rates had the same effect across the agency mortgage REITs, as shown by this 3-year REM chart: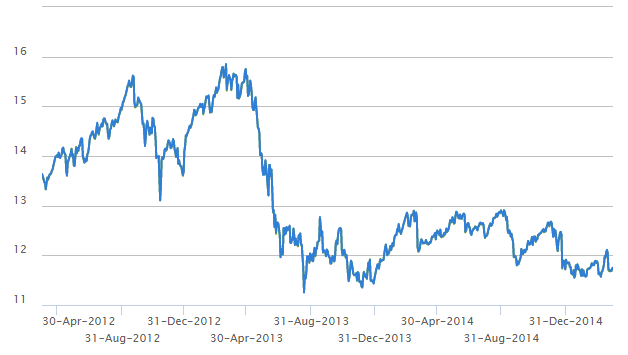 The nature of the residential MBS market prevents the recovery of a mortgage REIT after changing rates resulted in large book and share price losses. On a longer term look, MBS REITs and REM will have either relatively level or falling share prices.
An Alternative Approach to REM Profits
Zooming into a shorter term share price chart shows a pattern of repeating share price swings. I track these swings for about 10 high yield stocks and they often show a repeating, and tradeable, pattern between ex-dividend dates like the ones I use in my 30 Day Dividends service. This chart shows REM for the last year and a half: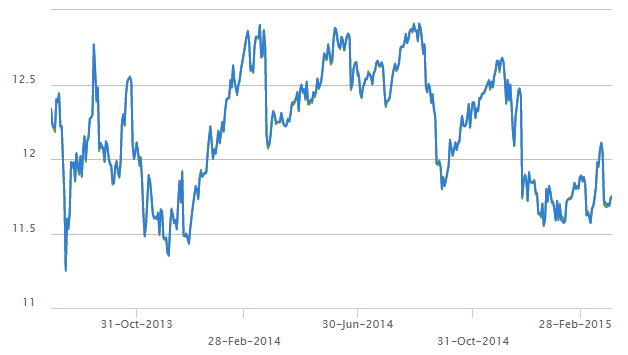 If you dig deeper into the price history of high-yield stocks and ETFs like REM you will find a pattern that goes like this:
All stocks drop by the amount of the dividend on the ex-dividend date. With a quarterly dividend equal to about 3% of the share price, the drop is significant for a high yield security like REM.
In most quarters, the share price will decline further at some point during the next month after the ex-dividend date.
After it has reached a post-ex-dividend low, the share price will move higher to peak at some point in the 10 days before the next ex-dividend date. This low to high price swing is often (a majority of quarters) greater than the quarterly dividend amount.
It is surprising how often this pattern repeats. I added REM to my dividend swing tracking data going back 6 quarters, and the pattern held for each. For my 30 Day Dividends newsletter, I watch the patterns in my database of high yield stocks, make buy recommendations when a low appears with a profit target and exit planned no later than a few days before the next ex-dividend date.
Over the last 6 quarters, the REM share price has dropped by an average of 1.6% in the weeks after an ex-dividend date. From the low for the quarter, the average gain to a peak prior to the next ex-dividend date was 6.75%. To trade REM on the ex-dividend pattern, I would look for an entry after the price drops at least 1% below the ex-dividend date closing price and set a target gain of 4.5%. The trade will always be closed no later than the day before the next dividend date.
This strategy keeps you away from the dangers a buy-and-hold strategy imposes on an investment in REM. The 4.5% target gain is 1.5 times the average dividend, allowing you to make more profit with less risk.
If you're looking for high yields from REITs but without the exposure to a highly levered investment you're better off looking to individual REITs than something like REM.
I have several high yield REITs in my Monthly Dividend Paycheck Calendar.
The Monthly Dividend Paycheck Calendar is set up to make sure you're getting 6, 7, even 10 dividend paychecks per month from stable, reliable stocks with high yields.
The calendar ensures that your dividend stock income stream, including REITs, will be more stable and predictable as you're getting payments every month, not just once a quarter like some investors do.
The Monthly Dividend Paycheck Calendar tells you when you need to own the stock, when to expect your next payout, and how much you could make from stable, low-risk stocks paying upwards of 8%, 10%, even 17% in the case of one of them. I've done all the research and hard work; all you have to do is pick the stocks and how much you want to get paid.
The next critical date is Thursday, April 30th, so you'll want to take action now to make sure you don't miss out. This time we're gearing up for an extra $3,150 in payouts by Memorial Day, but only if you're on the list by the 17th. Click here to find out more about this unique, easy way of collecting monthly dividends.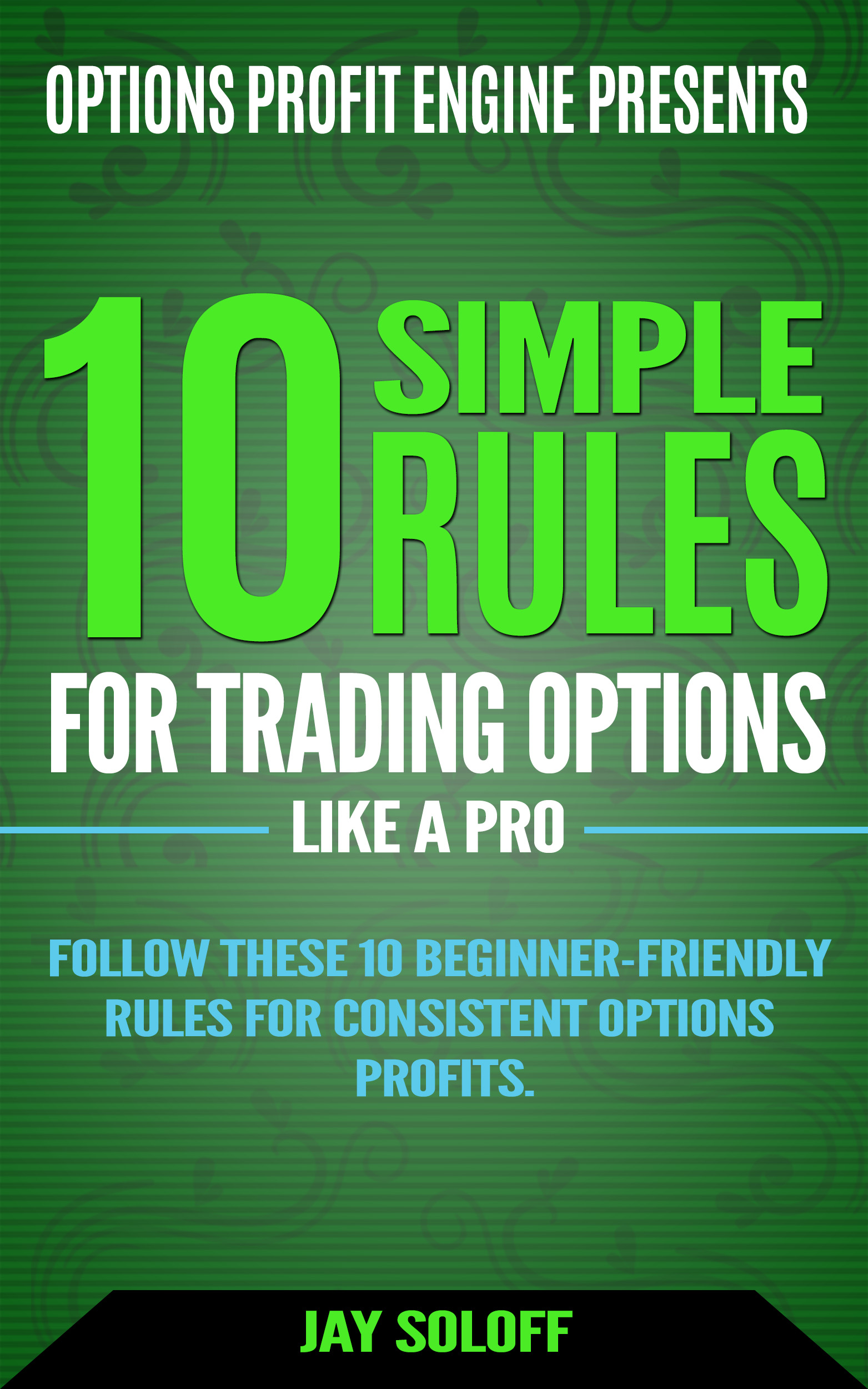 [FREE DOWNLOAD] 10 Simple Rules for Trading Options Like a Pro
Follow these 10 simple rules from 20-year professional options trading veteran, Jay Soloff and start earning a reliable extra income from options.
NO prior experience needed to master these 10 simple options trading rules. 
Enter your email below and receive access to this FREE guide...