The share price of E-Trade Financial (ETFC) soared last week on news of a Morgan Stanley (MS) buyout offer. MS is expected to acquire ETFC for $13 billion. The news sent the stock from $45 to as high as $57 on the open the day the acquisition was announced.
ETFC became a buyout target once consolidation started to occur in the brokerage industry to make up for vanishing commissions. I recently had recommended a trade buying March 13th calls at $0.71 in ETFC. Just over one week later, we were able to sell those calls out for around $10.80, a roughly 1,420% gain.
How You Could Turn "Extra Cash" Lying Around Your House into Thousands of Dollars In as Little as 23 Days
Think about all the loose "extra cash" lying around your house right now.
Those few bucks in a savings jar on the top shelf of the closet…
That annoying change weighing down your wallet…
Maybe you've actually stashed some $20's under your mattress…
Wherever the money is -- and we all have some sitting somewhere --
you're about to discover how to turn this little extra cash… maybe it's $100… maybe even $500 into potentially hundreds, even thousands of dollars in as little as 23 days
.
Click here
.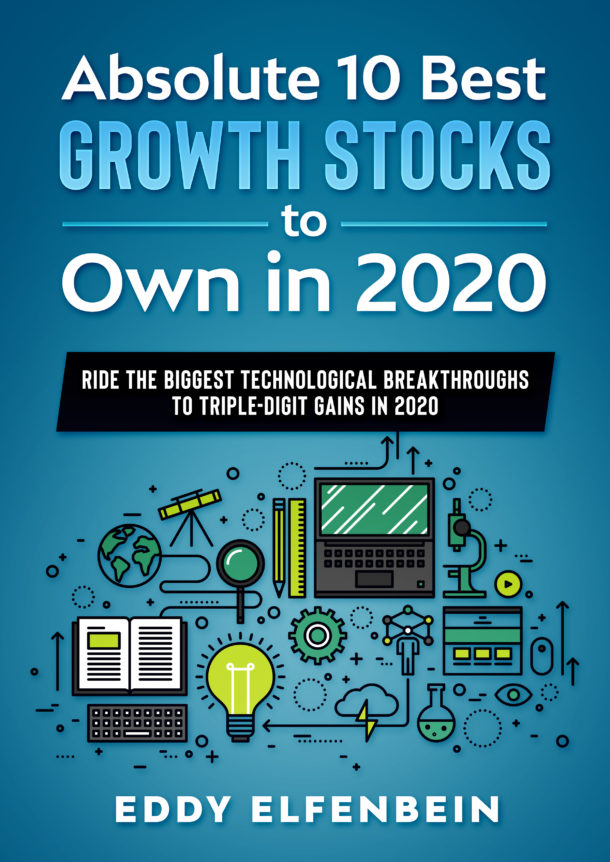 [NEW REPORT] Absolute 10 Best Growth Stocks to Own in 2020
Get the best 10 stocks to ride the 2020 tech explosion. 
One could be the most valuable stock of the next decade. 
Normally, I charge $20 for this report…
But, today...you can claim a copy absolutely free.
One stock alone has a chance at 167% profits in the next 12 months (or sooner). 
Enter your email below to claim a free copy while they last.