Everyone has heard of the saying "sell in May and go away." The idea is that investors should sell their stocks and take the summer off because the market is relatively inactive during the summer months.
But why sell? Why not buy stocks that will be solid performers during the summer?
It's true that the market tends to be relatively quiet during July and August. Both the Dow Jones Industrial Average and S&P 500 indices were flat from the first of July to the end of August last year.
That comes as July is indeed the most popular month for vacations, where some 44% of Americans take a vacation during this month. But no one wants to be constantly checking their portfolio while on a cruise ship in the Caribbean or bone-fishing in Argentina.
The 3 dividend paying stocks below are great ways to let your portfolio work for you while you're on vacation. They don't require constant attention and are less volatile than the overall market.
Meaning, it's unlikely that these stocks will lose a third of their value in just a few months' time, unlike what we've seen from the likes of FireEye (down 38% over the last three months), Coach (down 30%) and Zynga (down 29%).
While these companies might not be very sexy, that's just what makes them great "set it and forget it" investments. With the market quickly approaching all-time highs, it's not unreasonable that we might see a pullback this summer, making dividends all that more important. The dividend yields that these stocks pay will help provide some downside protection against market fluctuations.
Top 3 Stocks To Own This Summer
1) Sturm, Ruger & Co. (NYSE: RGR) is one of the purest plays on firearms in the market; 99% of its sales are firearms. Sturm, Ruger & Co. pays a 3.2% dividend yield, which is well above the 1.5% industry average. Sturm, Ruger & Co.'s beta is a low 0.85, which measures volatility (anything less than 1 implies shares are less volatile than the overall market).
Earlier this month, top rival Smith & Wesson (NASDAQ: SWHC), lowered its outlook for revenue and earnings for fiscal 2015, which caught investors off guard. Smith & Wesson is down 6% over the last week. The bad news has also drug down Sturm, Ruger & Co. Shares of Sturm, Ruger & Co. are now down 30% from their 52-week high earlier this year.
This comes as the political environment and fear of gun regulation concerns boosted demand for guns in 2012 and 2013. Now that those fears have cooled down, sales are naturally coming down. Nevertheless, the long-term demand for guns is still positive as the social acceptance of firearms increases. Investors appear to have overreacted on the selloff. Shares of Sturm, Ruger & Co. are now trading below its five-year average P/E ratio.
Sturm, Ruger & Co. has managed to grow its revenues at an annualized 30.5% over the last five years. Compare that to Smith & Wesson's 13.5% growth rate over the same time. What's more is that Sturm, Ruger & Co. has traded at a sizable premium to Smith & Wesson over the last year and a half on a price-to-earnings (P/E) and enterprise value-to-earnings before interest taxes depreciation and amortization (EV/EBITDA) basis. The two are currently trading in line with each other based on both metrics.
Yet, Smith & Wesson doesn't pay a dividend and has a fairly levered balance sheet. Sturm, Ruger & Co. has no debt to worry about and cash on the balance sheet covers 4% of its market cap. The return on investment for the gun business is very compelling, where Sturm, Ruger & Co. sports a 62% return on investment for the trailing twelve months. Its five-year average ROI is close to 50%.
Sturm, Ruger & Co. has a large backlog that can help carry it through the summer. Its backlog as of last quarter was $396 million, which is roughly 56% of its trailing twelve-month (TTM) revenues. Meanwhile, Smith & Wesson's backlog stands at $230 million or 37% of its TTM revenues. Sturm, Ruger & Co. made its first major expansion in over two decades last year by adding a third manufacturing plant. This increased capacity should help the company better service orders and fulfill backlog at a quicker rate.
2) Public Storage (NYSE: PSA) is a unique play in the real estate investment trust space. It's a REIT that focuses on self-service storage facilities. It's the largest REIT in the industrial space, with a $29 billion market cap. The stock has a low 0.8 beta, but it also has a 16% return on equity over the trailing twelve months, which is more than any other industrial REIT.
Public Storage is the largest owner of storage space in the U.S. It has interests in some 2,000 facilities across 38 states and has a presence in all major U.S. metropolitan markets. Its European operations include 188 facilities across seven European countries.
Its dividend yield is 3.3%. By investing in Public Storage today, investors get a chance to buy shares while they are yielding above the company's five-year average dividend yield of 3%. This comes as Public Storage has been resilient at growing its dividend. The REIT has grown its annual dividend payment at an 18.5% compounded annual growth rate (CAGR) over the last five years, compared to an industry average CAGR of 6%.
Public Storage's size and market presence alone give it pricing power. But the high occupancy rates it's seeing, and a strengthening economy, are allowing Public Service to boost prices even more. This should help the company grow its top line in the interim. With record high occupancies, Public Storage has been able to lower its discounts and marketing expenses. That should also help with margin expansion going forward.
The large installed base of customers provides for steady recurring revenues, but one of the easiest ways for Public Storage to grow is via acquisitions. It certainly has the balance sheet to do so, with virtually no debt. Nearly all of its real estate facilities are unencumbered by debt. Europe remains an open market and an area that Public Storage could look to grow. Less than 7% of its net income is derived from European operations.
3) Cincinnati Financial (NASDAQ: CINF) is a property and casualty insurance company that's a "steady-as-she-goes" dividend payer. This dividend aristocrat (S&P 500 stocks having boosted their annual payments for 25 years or more) has the fourth highest dividend yield of all aristocrats, coming in at 3.7%. That yield is also above all the major property-casualty insurers. It has increased its annual dividend payment for 53 straight years.
The company remains one of the leaders when it comes to free cash flow generation. Its free cash flow yield (free cash flow per share-to-price) is an impressive 7.3%. Its $1.76 annual dividend payment is only a payout 50% payout of free cash flow. Its beta is also a low 0.8.
Unlike what some other insurers, Cincinnati Financial doesn't rely heavily on debt. Its target debt-to-total capital ratio is below 20% and its current ratio is 12.7%. Its 15% debt-to-equity is also one of the lowest in the industry.
The insurer's combined ratio was down to 93.8% in 2013, better than the 96.1% for 2012. A combined ratio of less than 100% indicates an underwriting profit — greater than 100% is an underwriting loss. Its loss ratio was also down to 61.9%, versus 63.8% in 2012 (the loss ratio is total losses in claims divided by premiums).
Insurance rates are improving on the back of a rebounding economy, which should continue boosting Cincinnati Financial's top line. The company is also working on growing premiums through geographical diversification. There's still new markets that Cincinnati Financial can enter to grow revenues. Meanwhile, Cincinnati Financial is using technology to boost its profit margins. This includes streamlining agent processes and implementing predictive analytics to improve its pricing and further boost its combined ratio.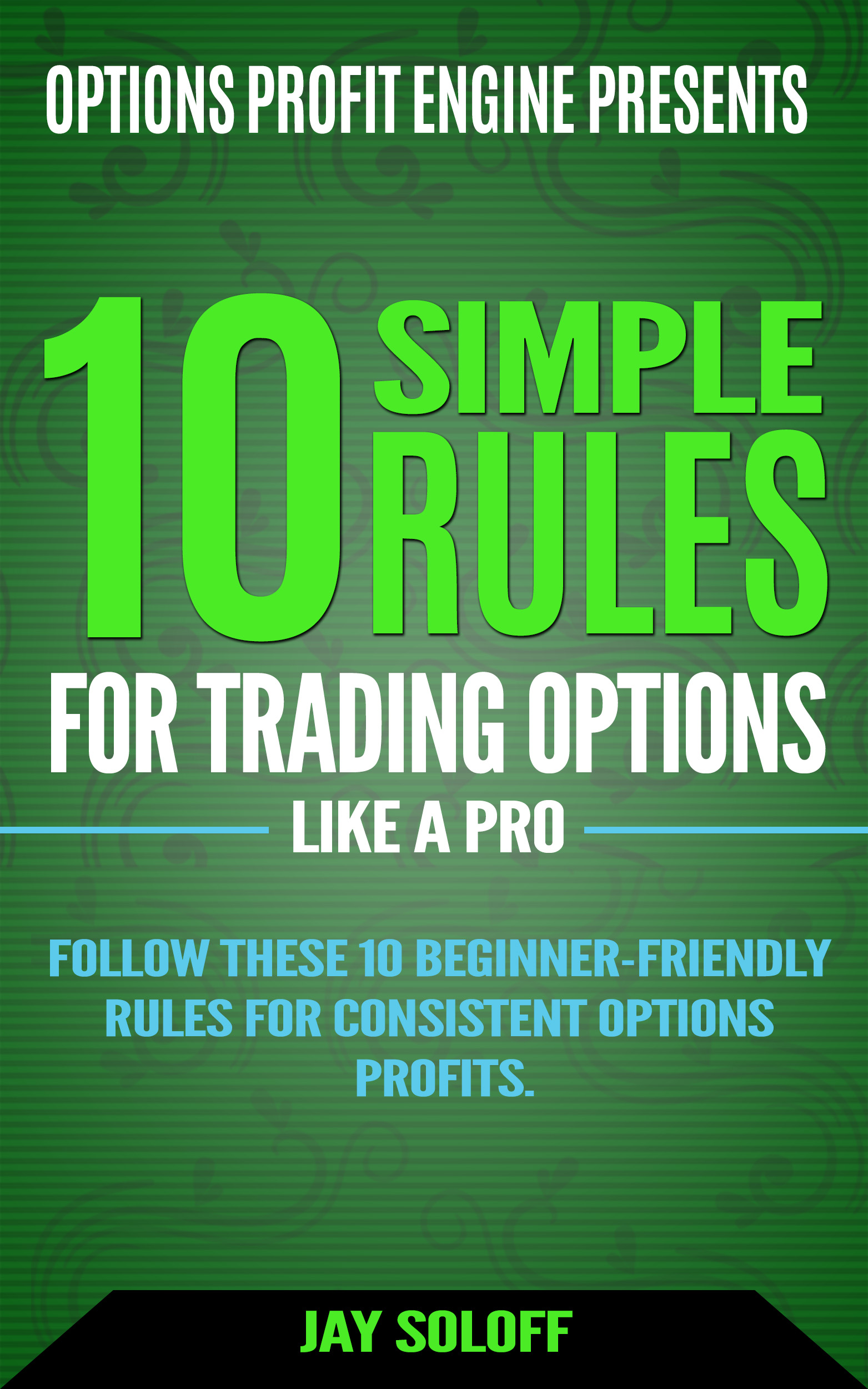 [FREE DOWNLOAD] 10 Simple Rules for Trading Options Like a Pro
Follow these 10 simple rules from 20-year professional options trading veteran, Jay Soloff and start earning a reliable extra income from options.
NO prior experience needed to master these 10 simple options trading rules. 
Enter your email below and receive access to this FREE guide...