Amazon isn't just in its own league, it's playing a completely different sport.
The story is getting old but remains true: Amazon (NASDAQ: AMZN) is killing every company, whether it's a brick-and-mortar retailer or not.
Entire shopping malls are now wastelands and even major speciality retailers are no longer safe. Home Depot (NYSE: HD) shares have soared 332% in the last decade — crushing the S&P 500's 70% return.
While paint and lumber can't be purchased online, the low-priced ideas like batteries and light bulbs can, and that is slowly eating away at Home Depot margins. Amazon also has a deal to sell Sears (NASDAQ: SHLD)'s Kenmore appliances.
But speaking of batteries, not even the likes of Energizer (NYSE: ENR) is safe. Amazon is creating its own private label battery brand. Amazon is doing grocery delivery and eating away at the GrubHub business. Some 25% of Amazon Prime members have already tried Amazon Restaurants. Amazon is already killing the newly IPO'd meal-kit delivery service, Blue Apron (NASDAQ: APRN), simply because it's considering entering that space.
Related: 3 Stocks Safe From the Amazon Monster
Then there's Best Buy (NYSE: BBY), which has a strong advantage — its Geek Squad, which helps customers with technical issues. However, Amazon is launching its own version of this, with in-house gadget experts offering free Alexa consultations and product insulations. There's nowhere to hide from Amazon.
But it's not just Amazon that's changing the retail game — that's something that's grossly overlooked. For starters, GameStop (NYSE: GME) is in trouble as fewer physical games are bought. The way gaming is done is changing. Buying patterns are changing across the industry thanks to changing buying and eating preferences.
Related: 3 Income Stocks Safe from the Amazon Monster
There are certain parts of the market that are safe from Amazon. This includes those that have been protected via regulatory complexities, such as the pharmaceutical business. With all that in mind, here are the top three companies that are Amazon-proof:
Amazon-Proof Company No. 1: Costco (NASDAQ: COST)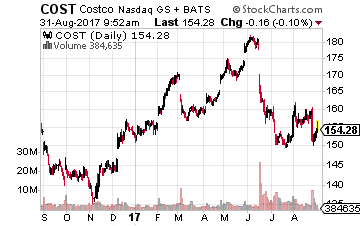 This name needs no introduction. It generates some 90% of its earnings via retail locations, but has had no issues fending off Amazon. Some 60% of people in the U.S. haven't bought groceries online in the last year. That's good news for Costco, as many of its customers visit the store for food. As well, many of Costco's customers show up for the gas — something Amazon can't sell.
As well, it's not just the Baby Boomers that love shopping at warehouse clubs and buying in bulk, it has plenty of Millennial shoppers. As well, like what Amazon hopes to do with its Prime loyalty program, Costco has a massive recurring revenue stream — which is its membership fees and generates 90% of revenues.
Amazon-Proof Company No. 2: Dollar General (NYSE: DG)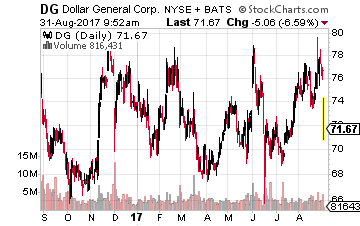 Dollar stores, like warehouse clubs, have a place in the brick-and-mortar setting. It's uneconomical for the likes of Amazon to ship such cheap goods. Plus, there's the convenience of dollar stores — providing cheap goods to rural customers.
As well, Dollar General trades for cheaper than the likes of Wal-Mart (NYSE: WMT) and with a superior return on equity and a net profit margin that's twice as much. Dollar stores have a solid customer base that can afford its goods and likely don't shop on Amazon in the first place.
Amazon-Proof Company No. 3: Ulta Beauty (NASDAQ: ULTA)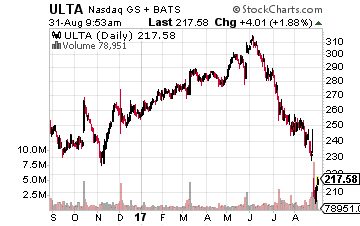 For insulating your portfolio against Amazon, there are few companies that are truly safe — as we've seen. A couple of the most interesting opportunities lie in those that provide retail experiences and those that focus on the super-premium luxury goods.
Ulta Beauty is a cosmetic retailer with a superior loyalty program. Its salon services and ability to try cosmetics help create an economic moat — keeping it Amazon-proof. The value of that experience keeps Ulta growing.
Ulta has over 1,000 stores. It's also investing heavily in e-commerce, with online sales up 70% last quarter. Brick-and-mortar wise, Ulta believes there's plenty of more upside, thinking the U.S. market can handle 1,700 stores. What's exciting is that there's still the big opportunity for Ulta to tackle urban markets, opening a store in downtown Chicago this year and planning its first Manhattan store.
In the end, the death of retail isn't over exaggerated, it's true. Retail is dying, at the hands of Amazon and Millennials. In truth, there are a few retailers that will survive. The three above have business models that are inherently Amazon-proof.
Malls and retail may be feeling the effects of Amazon however there are other retail space occupants, besides he ones above, that won't succumb to Amazon. At least not anytime soon. These include many in the service sector like restaurants, salons, health clubs, convenience stores, even charter schools that can't be Amazoned. Tim Plaehn's recently written about three REITs leasing this type of retail space that are about as bullet proof to Amazon as anyone can get these days. Plus, they all pay secure and consistent dividends starting at over 4%. Click here to find out which ones they are.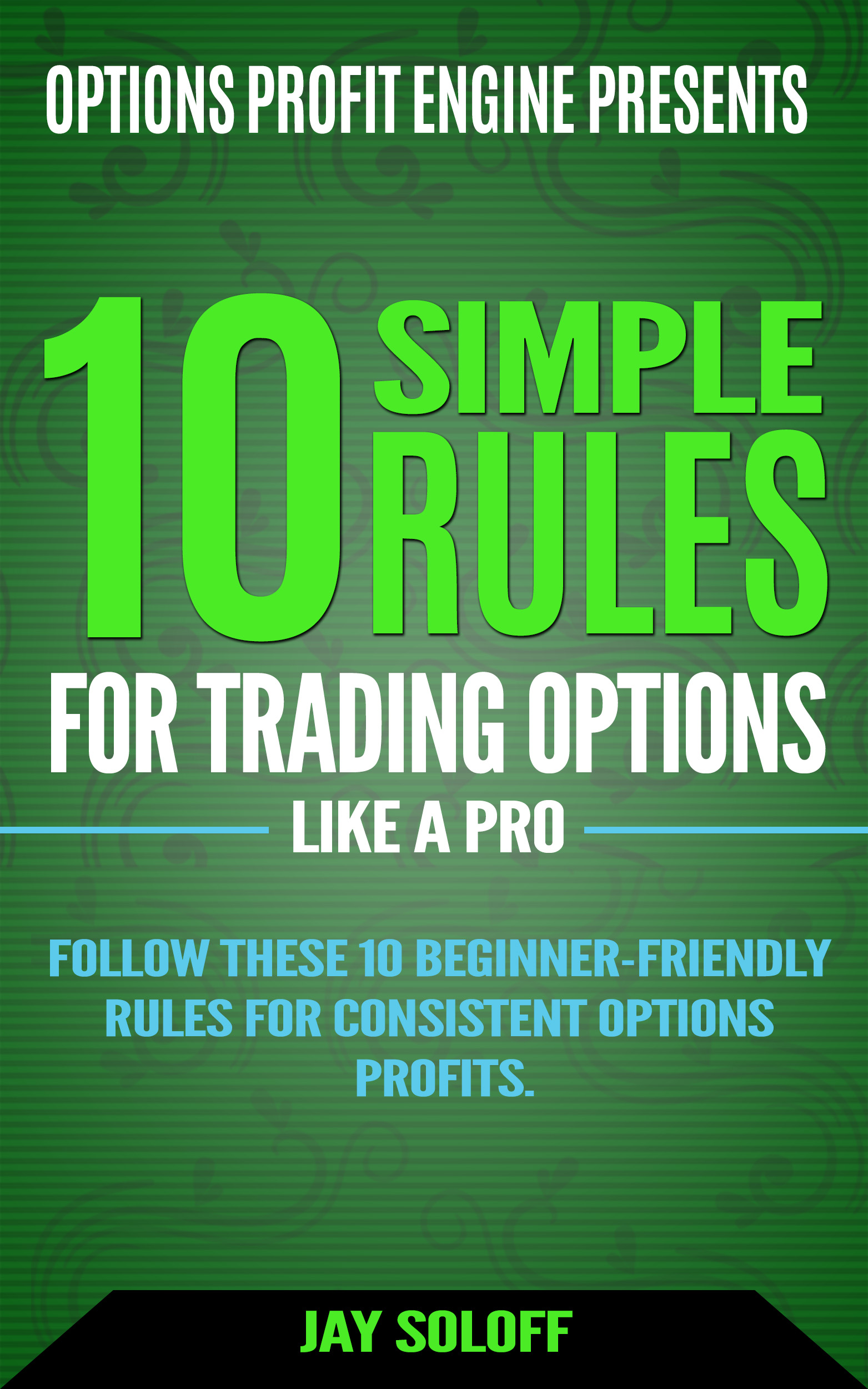 [FREE DOWNLOAD] 10 Simple Rules for Trading Options Like a Pro
Follow these 10 simple rules from 20-year professional options trading veteran, Jay Soloff and start earning a reliable extra income from options.
NO prior experience needed to master these 10 simple options trading rules. 
Enter your email below and receive access to this FREE guide...