Imagine a world where a person's cells are "re-engineered" to recognize and attack cancer, so that conventional therapies are not needed.
Science fiction, right? Thankfully, no! It's all part of the move toward personalized medicine.
Welcome to the world of chimeric antigen receptor cell therapy or Car-T, which has given hope to thousands of blood cancer patients. One of these patients was my best friend when we were growing up and we are still good friends living in the town where we were raised.
Every year, there are approximately 43,000 patients in the U.S. and Europe that are diagnosed with a type of blood cancer that can be treated by Car-T therapy.
Initially, Car-T therapy will be aimed at blood cancer patients where all other treatments have failed. This group numbers about 80,000 in the U.S. and Europe.
What Exactly is Car-T?
Let me fill you in on Car-T, which is a rather straightforward process.
Millions of a patient's white blood cells are extracted through a process called apheresis. These cells are then sent to a laboratory where scientists isolate T-cells (which can attack cancer cells) from the white blood cells.
The scientists then 'activate' the T-cells. The next step involves genetically modifying these cells, over a roughly six week period, to produce chimeric antigen receptors on their surface. These antigen receptors will have the ability to recognize tumor cells. In addition, scientists believe the modified T-cells have the ability to reactivate other immune system elements that have been suppressed by the cancer.
After receiving the modified cells back from the lab, doctors infuse them back into the patient's body. But not before one final round of chemotherapy, which eradicates out the existing T-cells. This allows the re-engineered cells more room to multiply themselves and (hopefully) attack the cancer.
Car-T Challenges
Car-T faces several challenges aside from the very difficult scientific one. The number one challenge, in the current political and healthcare environment, has to be the cost of Car-T therapy.
Estimates range all the way from $150,000 to $500,000 per patient! This is due mainly to the fact that the therapy must be tailor-made for each individual patient.
A very valid question surrounding Car-T, even if it proves to be a successful therapy, is whether health insurance companies will pay for the procedure. If not, it is unlikely that already cash-strapped patients and health care systems may not be able to afford Car-T treatments.
Nevertheless, several pharmaceutical and biotechnology companies are pursuing Car-T therapies. Here's a rundown for you on the top players and investments in this very exciting and promising field.
Car-T Investments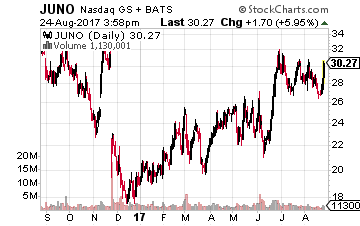 The leader in the race to develop Car-T therapies was Juno Therapeutics (Nasdaq: JUNO). But that was until five people died from toxic side effects. In other words, the 'cure' was worse than the disease.
The problem seemed to be cytokine-release syndrome (CRS). That's where a glut of T-cell-assisting cytokines cause high fever, low blood pressure and problems with lung oxygenation. The company's revised target for submission to the Food and Drug Administration (FDA) is 2018. That puts Juno in third place, behind both Kite Pharma (Nasdaq: KITE) and Swiss drug giant Novartis (NYSE: NVS).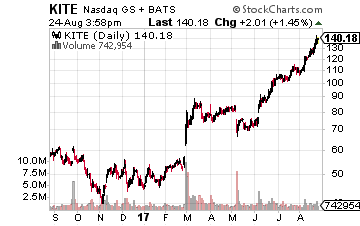 In July, a group of 10 cancer experts, comprising a FDA advisory panel, voted 10 to 0 to support regulatory approval for a therapy from Novartis called CTL019.
It holds the promise of a major advance in the treatment of children and young adults with a form of blood cancer called B-cell acute lymphoblastic leukemia (ALL). In a clinical trial, 52 of 63 patients were cancer-free after three months. If approved by the FDA, this drug may bring in revenues of $850 million annually by 2021 for Novartis.
Following closely behind Novartis is Kite Pharma and its KTE-C19 drug for treatment of several different lymphomas. It filed for FDA regulatory approval just a few days after Novartis' filing. The lymphomas it is targeting include diffuse large B-cell lymphoma, DLBCL; transformed follicular lymphoma, TFL; and primary mediastinal B-cell lymphoma, PMBCL.
The Leader of the Car-T Pack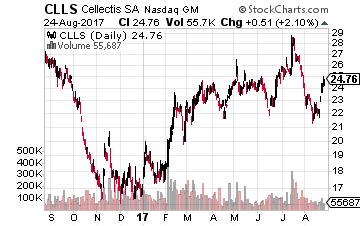 The company I like the most is one following a unique and different approach than the other three. It is the French biotech firm, Cellectis (Nasdaq: CLLS). Its goal is to make Car-T treatments more of a mass market process and therefore more affordable.
I like the fact that Cellectis is being backed by  pharmaceutical giant Pfizer (NYSE: PFE), which signed a deal with it in 2014 concerning its Car-T work.
Pfizer acquired 10% of Cellectis at the time. But more importantly for Cellectis, it gave the company an $80 million upfront payment. Pfizer also agreed to cover research costs on four Pfizer-selected targets along with four Cellectis-selected targets. Cellectis is eligible for another $185 million from Pfizer tied to developmental and commercial milestones. Then in 2015, Pfizer acquired the U.S. marketing rights to the UCART19 drug, which I will talk about in a moment.
Here's likely why you should look at Cellectis first…
The approach used by Juno, Kite and Novartis is called "autologous". That is because the patient's own cells are used to make the drug. This time-consuming personalization of the treatment is also why the cost is so high.
Cellectis has decided to go down the "allogeneic" path. That is, treatments would be concocted from existing blood cells in so-called biobanks. These blood cells are edited by Cellectis, using its TALEN process. The company is no novice in gene editing, with its 17 years of experience in the field.
The logic of Cellectis' approach is plain to see. . ."off-the-shelf" treatments will be much less expensive than those personalized therapies. But the huge obstacle here it has to overcome is the well-known fact that our bodies reject cells from other humans.
The good news for Cellectis is that its UCART19 was successful in treating two British infants that had acute lymphoblastic leukemia (ALL) who had previously not responded to conventional treatments.
That success was no doubt a factor in the February decision by the FDA to give Investigate New Drug clearance to Cellectis and to begin Phase I testing for UCART19 on patients here in the U.S. with ALL and B-cell malignancies.
UCART19 is not the only drug in Cellectis' pipeline. Another promising drug is UCART123 for acute myeloid leukemia (AML) and blastic plasmacytoid dendritic cell neoplasm (BPDCN). The company announced several days ago that the first patient in the U.S. was dosed in a Phase I trial at the MD Anderson Cancer Center.
It will be interesting to see whether the autologous or the allogeneic path proves most successful.
The Biggest Technology Breakthrough To Eclipse Apple, Facebook, Google and Tesla Combined
In the next 7 years this technology will grow so fast you'll think it sprang up overnight. And it will grow to deliver over $100 trillion in investor profits. It's a once in a lifetime opportunity for regular investors to finally get their chance. Don't sit on the sidelines and watch everyone else make money.
Check out this new report revealing everything you need to know to get started. Click HERE.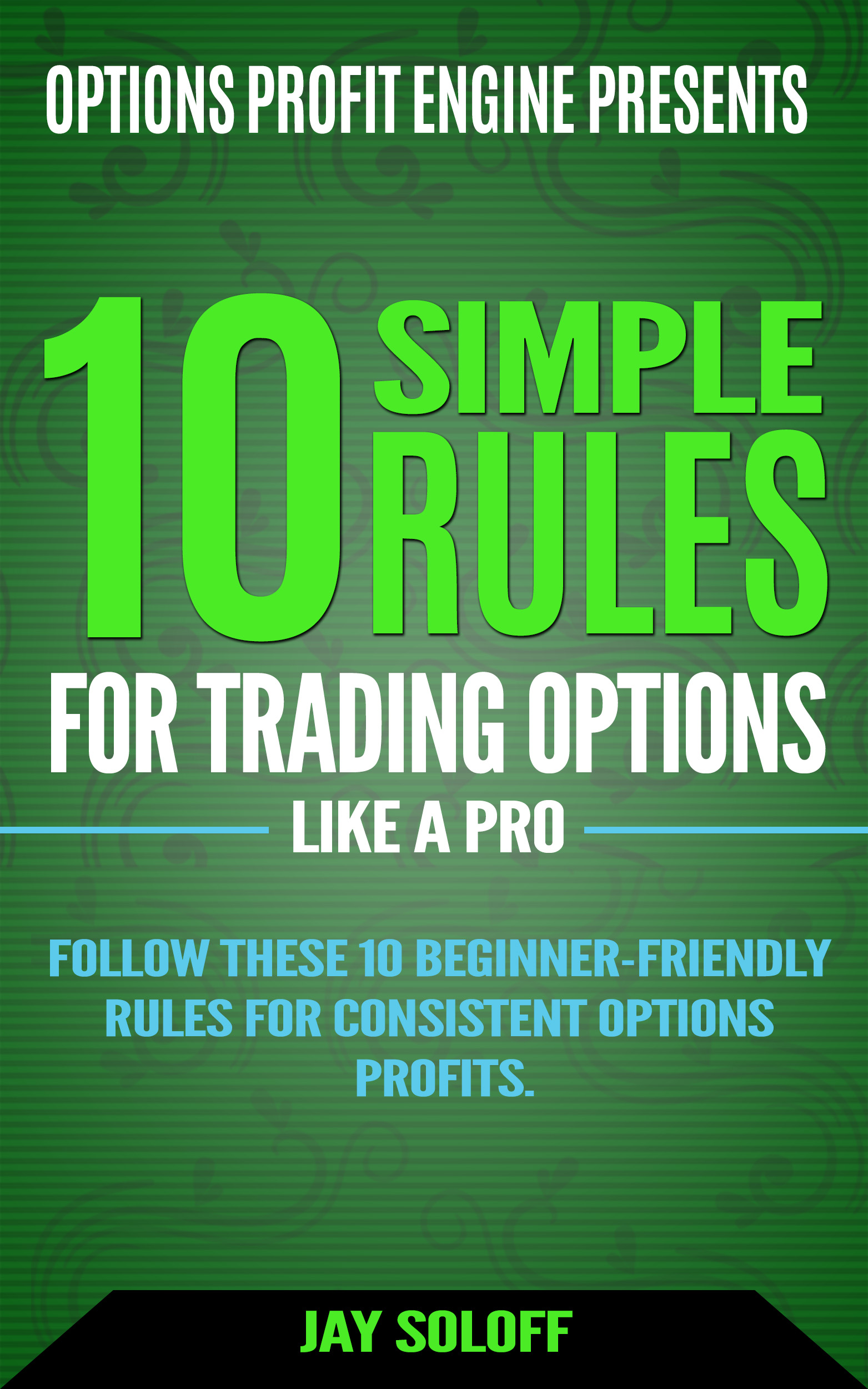 [FREE DOWNLOAD] 10 Simple Rules for Trading Options Like a Pro
Follow these 10 simple rules from 20-year professional options trading veteran, Jay Soloff and start earning a reliable extra income from options.
NO prior experience needed to master these 10 simple options trading rules. 
Enter your email below and receive access to this FREE guide...