Billionaires revealed their biggest holdings, with some major buys and sells.
The most recent 13-F season is here, where billionaire hedge funds reveal what they've been buying and selling.
The average hedge fund is up 7% in 2017 as they find value in growth and technology stocks. This is the best performance we've seen from hedge funds in years.
Billionaires were dumping plenty of companies to make room in their portfolios. This includes Analog Devices (NYSE: ADI), which had just 31 hedge fund owners heading into the third quarter after 24 dumped their position in the second quarter. The iPhone supplier having a fantastic 2016, but is the smartphone market slowing?
Then there's retail, which is proving difficult, even for massive brands like Victoria's Secret. L Brands, the owner of Victoria's Secret and Bath & Body Works, had 21 hedge funds selling their positions last quarter – it now has just 26 hedge fund owners. This comes as the stock has fallen nearly 25% since the start of the second quarter.
FAANG stocks were a hot topic, with the likes of Amazon.com (NASDAQ: AMZN), Netflix (NASDAQ: NFLX) and Google (NASDAQ: GOOGL) all remaining in favor. However, it's the underrated names that got the real attention from billionaires. This comes after years of underperforming the S&P 500 rally, despite the strong start to 2017.
It'll take some under-the-radar stocks to shake things up for hedge funds, and allow them to play catch up with the S&P 500. With all of that in mind, here are the top three stocks that billionaires have been buying hand-over-fist:
Billionaires Best Stock No. 1: Spirit Airlines (NASDAQ: SAVE)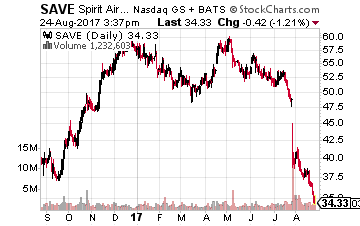 Spirit Airlines was the most loved stock among hedge funds, besides Whole Foods (NASDAQ: WFM) – which is getting bought by Amazon (NASDAQ: AMZN). Spirit Airlines saw a near doubling in the number of hedge funds owning the stock during the second quarter, versus the first quarter. 51 hedge funds now own Spirit Airlines stock.
Spirit Airlines looks to be a value play that billionaires are scooping up, with the stock down 33% since the first quarter. Spirit's poor customer service and low reliability has caught up to it. Yet, it still has its advantages, being the low fare leader in the airline industry. It's also launched new routes and rolled out customer-friendly initiatives. Despite the positives, Spirit still trades at just 9 times next year's earnings estimates, a hefty discount to the likes of Southwest Airlines (NYSE: LUV) at 11 times.
Related: The Bullish Case for Buying Airline Stocks
Billionaires Best Stock No. 2: Valvoline (NYSE: VVV)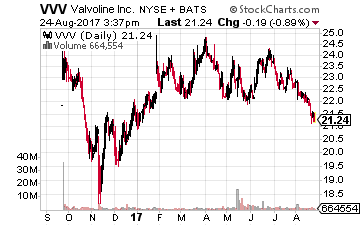 Valvoline got 25 new hedge fund owners in the second quarter, now having 43. Ashland spun-off Valvoline earlier this year and this newly public company is trading at a discount to major peers as Ashland shareholders have been dumping their Valvoline shares.
Valvoline is the second largest U.S. quick lube service chain, with nearly 10,000 stores. And after a tough few months due to rising oil prices, the company is seeing margin improvement. As well, the selling pressure from Ashland shareholders is subsiding.
The tough quarterly results following its IPO created a buying opportunity for billionaires. But everyday investors are still getting this opportunity after the Ashland selling pressure – with Valvoline shares down 12% since the start of the second quarter.
Related: Three Electric Car Stocks that Aren't Named Tesla… And They are Making Money. 
Billionaires Best Stock No. 3: Coherent (NASDAQ: COHR)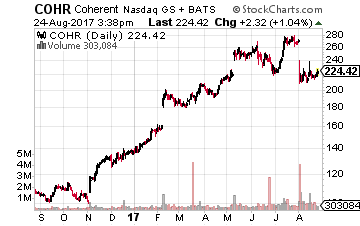 Coherent got 24 new hedge fund owners in the second quarter, now having 48. Shares of Coherent fell nearly 20% in one day earlier this month as investors cashed out on major gains, worrying that the stock might have gotten ahead of itself after stellar gains for the first half of 2017. Still, the company continues to post impressive revenue and earnings growth as it grows margins and sees new adoption for its laser products.
Billionaires have realized that the laser technology market is a high growth industry. Coherent is one of the leaders in this market, with products used in material processing, instrumentation and scientific research. The idea is that the application of laser technology will be driven by adoption in fast growing industries like medical, semiconductor and electronics. The company is expected to grow earnings at an impressive 50% a year for the next half-decade, and it only trades at 15 times next year's earnings.
In the end, following hedge funds blindly is never a sound strategy, but using billionaires to find ideas can be a useful strategy.
Newly updated! 3 tech ETFs that will beat the billionaire hedge funds' picks
Tony Daltorio has recently released his new report, "Top 3 Tech ETFs to Crush the S&P 500". Tech has led the way in the market for the past couple of years and frankly there's no indication it will relinquish its leadership position.
But which tech stock to choose? With Tony's top 3 tech ETFs you'll have exposure to the entire sector with getting bogged down with any one particular stock. Plus, for a limited time the report is free. To grab your copy right now, Click here.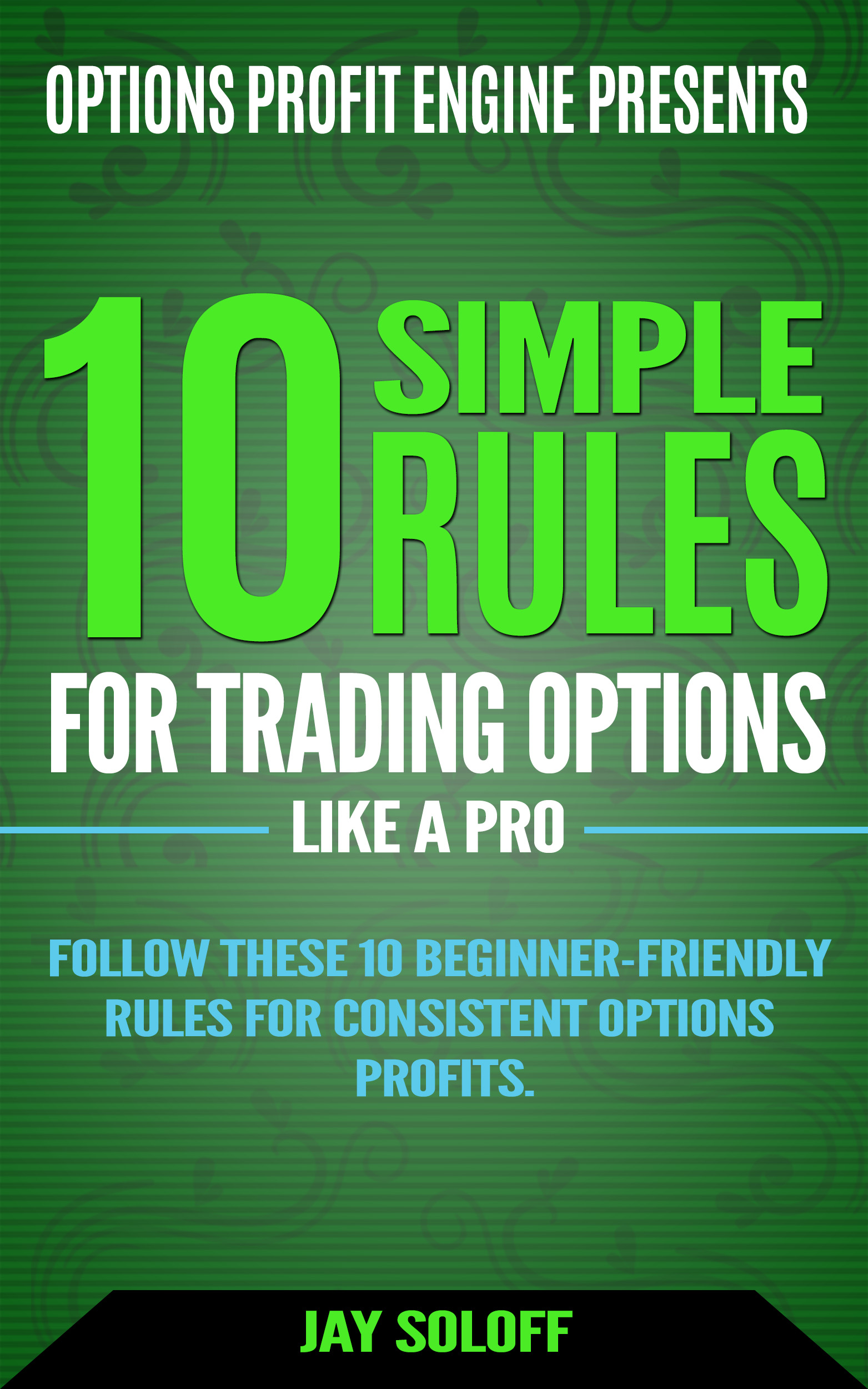 [FREE DOWNLOAD] 10 Simple Rules for Trading Options Like a Pro
Follow these 10 simple rules from 20-year professional options trading veteran, Jay Soloff and start earning a reliable extra income from options.
NO prior experience needed to master these 10 simple options trading rules. 
Enter your email below and receive access to this FREE guide...